Last updated: 20 Dec 2019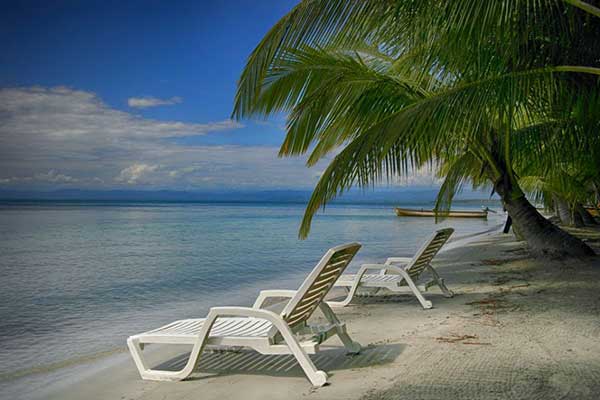 After a recent leak of internal documents from a Panama-based law firm named Mossack Fonseca, the multi-billion dollar offshore financial services industry has once again been placed in the spotlight for public scrutiny and criticism. While the Panama Papers illustrated how offshore companies can be created to hide things from the government, or to engage in illegal activities such as tax evasion and money laundering, there are several legitimate uses for offshore companies. They can be used to make conducting business abroad easier or used as holding companies to hold foreign investments. Below, we will look at four reasons why incorporating an offshore company can be very attractive.
The Potential to Reduce a Tax Bill
The potential for tax savings is probably the number one reason why people and firms create entities offshore. As the name implies, tax havens impose little, if any, income and capital gains taxes on their residents, both individual and corporate. They are therefore used in strategic tax planning to reduce one's overall tax bill. Of course, it all depends on a person's country of tax residence, its tax laws, and the jurisdiction chosen to incorporate the company. The subject of tax, needless to say, is a very complex part of the law. This is especially true when it comes to understanding your filing requirements and tax liabilities as an owner of offshore companies. As such, it is always best to get the advice of a qualified tax and legal professional whenever considering whether or not to incorporate offshore. That way you can get accurate guidance on how to use an offshore company to be more tax efficient.
Minimal Maintenance Requirements
The requirements to keep an offshore company compliant with its local government are often minimal. Unlike onshore jurisdictions, the majority of companies registered in tax havens are not required to file annual reports or financial accounts with the Registrar of Companies. The two main requirements for keeping an offshore company in good standing are maintaining a local registered agent (who is responsible for accepting service of process and receiving official correspondence from the government on the company's behalf), and paying an annual company license fee to the government where the entity was formed. This is usually a few hundred dollars
Avoid Being Listed in Public Records
Incorporating legal entities offshore might be a suitable option for individuals and companies that would like to keep their business activities private as much as possible. Many jurisdictions make internal information about companies available to the general public. In the United Kingdom, for example, shareholder information and the financials (including the company's gross revenues, profits/losses, various liabilities and even the total of their cash balances) for all registered companies, both privately held and public, can be easily accessed by anyone through the Companies House, the country's Registrar of Companies. Several states in America, such as Nevada and Massachusetts, also require company directors and officers to be listed in a public database.

Offshore financial centers generally do not make information regarding a company's financial position, ownership, and management available to the public. This can especially be beneficial in situations where a person or an organization would like to apply for a patent or acquire a piece of property, without having the application or transaction easily traced back to them by their competitors or other third parties.
Strong Lawsuit and Asset Protection
There are a handful offshore financial centers that have clauses in their acts and statutes that make it very difficult for creditors and claimants to get access to the assets of a company. This can help wealthy persons, and anyone else who might be a likely target for frivolous lawsuits, protect their investments and valuables.

The Caribbean island of Nevis is a preferred location to incorporate for asset protection purposes. That is because the cost to bring an action against a company in Nevis can be expensive. According to A&P Intertrust Corporation, "If a creditor or any other person would like to sue a Nevis company and its owners, that person must post a non-refundable bond of at least $25,000 and hire a Nevis lawyer." Belize is another jurisdiction that is popular for its strong asset protection
The Bottom Line
There is nothing illegal about incorporating a company in an offshore financial center as long as U.S. tax rules are followed. Many well-established companies use them to make conducting business efficient while wealthy families often use foreign entities for estate planning purposes.

Author: Warren Cassell
Source: investopedia.com