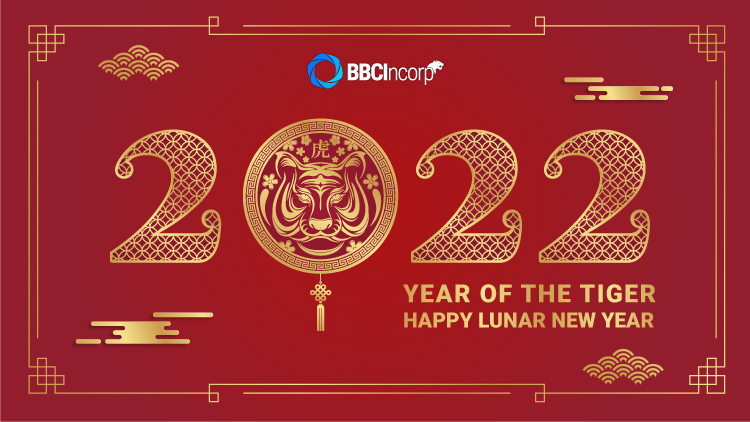 Now that 2021 is already behind us, the stars are looking to realign themselves for a new and hopefully brighter astrological horizon. 
In the Year of the Tiger, BBCIncorp would like to wish all our valued patrons and partners – with a Tiger's ferocity and grit – to achieve their vaulting ambitions and soar to new heights.
Please be noted that our office will be closed from 29th Jan 2022 to 6th Feb 2022. Our business will be back to normal on Monday 7th Feb 2021.
Kind regards,
BBCIncorp Limited.