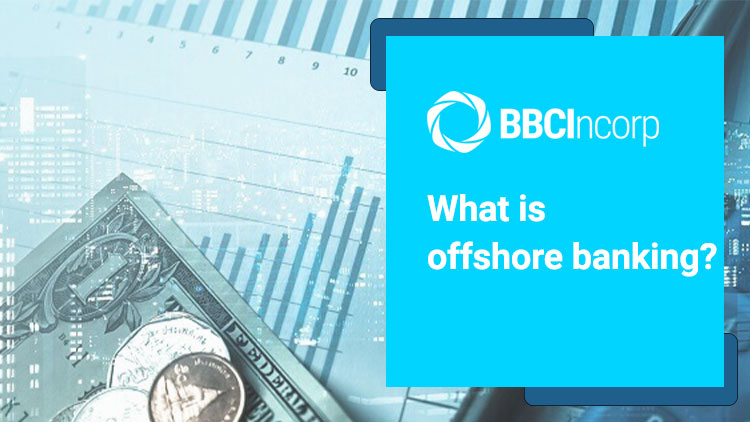 Offshore banking would be a popular term for most entrepreneurs and trade investors living in today's world. Reason for this? A wise businessman, especially wealthy individuals, and corporations always know how to keep their assets secured. Few of these people decide to put all their eggs in one basket, but they prefer to send a part of their money kept abroad. And opening an offshore bank account is a perfect option for their pick.
Interested in why this happened? Let's walk through the possibilities of using offshore banking that would be presented in our below article.
1. What is offshore banking?
Before going to offshore banking definition, let's first take a look at what offshore banks are. Offshore banks are simply understood as banks that are located outside of depositors' own country. And the practice of providing offshore bank accounts to depositors who are not a citizen of the country is referred to as offshore banking.
When it comes to asset perspective, the term "offshore banking" can also be explained as the safeguarding of assets in financial institutions in another country so as to prevent unexpected circumstances that may occur when assets are kept in the home country.
2. What is an offshore bank account?
As mentioned earlier, an offshore bank account is an account opened by offshore banks. Typically, an offshore bank account is considered as an integral part of anyone who is in mind to be in the first flush of offshore business. In most cases, your offshore company can be of no avail in the jurisdiction unless you have an offshore bank account.
One important note that is also the key feature of going offshore itself is that offshore financial centers were to allow offshore banking services only open an offshore bank account for those based in any nation other than the depositor' s home country – in other words, who are the non-residents of the country.
3. Why open an offshore bank account?
Why there are so many people choosing offshore accounts is a very common question. Typically, wealthy individuals and corporations prefer offshore banking in search of favorable tax benefits, the thing you often see in places like tax-havens. Tax-free or lower tax rates are what most offshore seekers always expect the most, therefore such tax advantages are the pull factor to them.
When it comes to an offshore account, you must have known that it is well connected to security and privacy. Some offshore jurisdictions, Switzerland, The BVI, Belize to name a few, have a relatively strict privacy law to protect banking and personal information of account holders. Generally, people feel secure as such information would be kept confidential with in charge authorities only, but not made available to the public (except in obedience of a court order or legal consents among relevant parties).
Despite the fact that offshore banking can be linked with some misconceptions such as tax evasion, it is still undeniable that there can be a wide variety of reasons why offshore banking is popular.  In reality, offshore banks are highly governed and regulated with their jurisdiction's laws, therefore it will be a powerful tool for anyone with legitimate business reasons and for those who can take advantage of its value appropriately.
4. Examples of countries for best offshore bank accounts
It is another big question that may pique your interest – Which countries offer the best offshore bank accounts. Let's say it is your case now with the same question and then you try to search on the internet to find the best answer. Yet, you still get in a muddle as you explore countless choices and do not know which is the best one. Here we narrow down your hassles of choices by providing you some of the most popular countries that you should open offshore bank accounts:
Switzerland: The Swiss strict privacy laws are relatively well-known, making it one of the best offshore banks for asset protection.
Cayman Islands: Offering very little tax rates plus high level of confidentiality is a great advantage that leads people to set up an offshore account in Cayman.
Belize: One of the key reasons behind the popularity of Belize is that it is among the most stable offshore banking systems in the world based on liquidity rates.
Singapore: One of the most developed and open economies in the world, standing second among countries with "Ease of Doing Business Rank" benchmark in May 2019 from The World Bank.
5. Keynotes for offshore account opening
Keep in mind, do search for a bank that is best suited to your offshore company's demand and strategy. Also, decide on how to open your account – remotely or in-person visits, and consider key factors for best offshore bank accounts to help you narrow down the number of offshore banks in your consideration list.
After you have in mind your bank of choice, it is recommended that you should carefully examine what fees you will be subject to pay, as well as what documents you must submit as complied with the requirements of that particular offshore banking jurisdiction.
Note that requirements for setting up an offshore bank account can vary from each offshore bank and offshore jurisdiction. Make sure you know everything well by contacting directly the offshore bank where you are going to open your account, or consult a trusted banking service provider to get the best advice.
Above information is a brief overview of definitions, benefits, and some of our suggestions for the best places to open an offshore bank account. We hope you find useful information for your business plan.
To make everything run smoothly, do not hesitate to consult with our expert team now (chat message or send email via service@bbcincorp.com) and learn more about how to set up your desired offshore account.