Hong Kong has been stand-out in terms of its financial services, and it is worth considering as the best reputed destination for foreign investors and expats.
Due to its long list of premium banks available, some people may get a bit confused when determining which the best bank in Hong Kong is for their demand. This article will dive into top 5 Hong Kong banks that are highly recommended for those wishing to use offshore banking in this country!
1. Why choose Hong Kong for banking services?
When it comes to opening a bank account or offshore banking services, Hong Kong is typically put on top of the choice list. Why?
We think of the reputation which makes this happen.
Hong Kong has been named "the heart" of the worldwide financial industry. Not only does the country set up a pro-business environment with friendly tax schemes for entrepreneurs, but also the banking system in Hong Kong has relatively been sophisticated and stand-out among others.
To exemplify, we found some figures:
The Asian Banker in 2019 placed Hong Kong the first rank in respect to the strongest bank evaluated upon the balance sheet. Remarkably, six out of the ten first banks in the list were Hong Kong banks.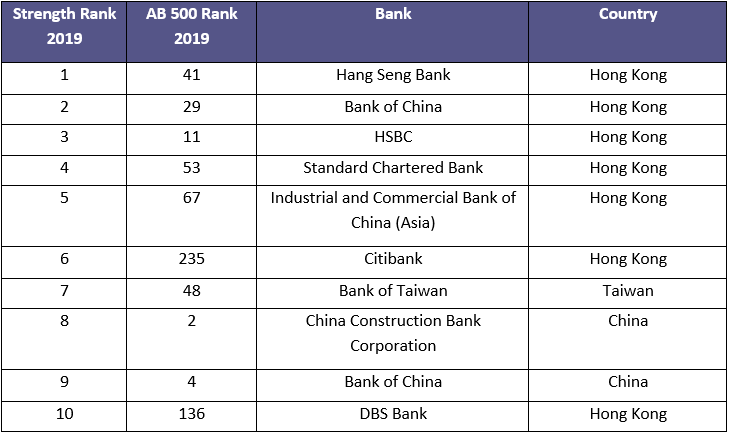 Top 10 strongest banks in terms of balance sheet assessment – source: The Asia Banker (2019)
Hong Kong is characterized by its three-tier banking system. A high density of international banks from different countries also provides more opportunities of choice for people to open a bank account in Hong Kong, whether to be a resident or non-resident.
What is more, Hong Kong is well equipped with an advanced banking system.  Beside flexible banking infrastructure, English-speaking staff members in most Hong Kong banks could facilitate every communication process with non-resident applicants who are desired of setting up a bank account.
Note that the opening process for foreigners to open a Hong Kong bank account may require certain conditions, and such things vary from bank to bank. Further details on what requirements to get a bank account as non-residents can be explored at our blog >> How To Open A Bank Account In Hong Kong For 2020
One top-concerning question is, which is the best bank in Hong Kong for foreigners?
Usually awarded for being top banks in Hong Kong, below are top 5 recommended banks in Hong Kong that you should take into consideration.
2. Which is the best bank in Hong Kong?
Hong Kong is home to the majority of the world's biggest banking operations. Below are the top 5 best banks in Hong Kong that you should consider, most of them rated according to the Asiamoney best bank awards 2020:
2.1. DBS Bank: Best choice for SMEs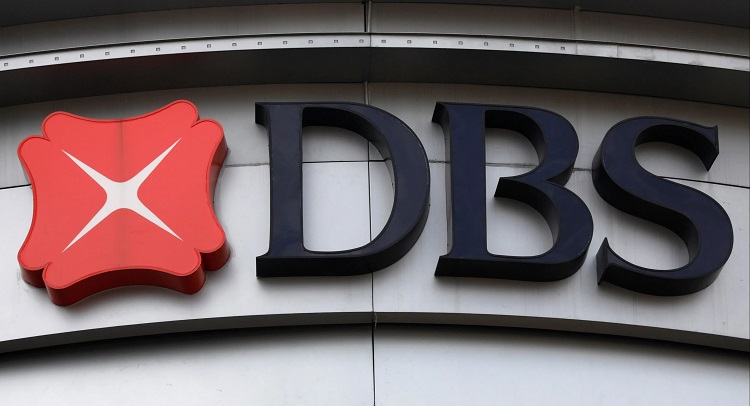 DBS Bank is headquartered in Singapore and has its presence spreading in 18 countries on the worldwide basis. You may find out the prestige of DBS Bank through a list of its awards "World's Best Bank" by Euromoney, "Best Bank in the World" by Global Finance and so forth.
DBS Bank is preferred by most small and medium-sized enterprises in Hong Kong.
A broad range of campaigns that brought this bank into the spotlight to most SMEs include launching DBS BusinessClass to Hong Kong SMEs and startups, online models for SME academy series and loan application schemes, or even credit checks for financing requirements in urgent cases. Furthermore, DBS Bank offers a wide array of other services in SME, consumer and corporate banking to attract intended account holders.
When COVID-19 pandemic hit the Hong Kong economy in general and SMEs in particular, DBS Bank offered relief practices for SMEs. Prominent among measures, DBS Bank offers you a door of opportunity to open a bank account remotely during the hardship. The existence of video conferencing option in opening a bank account in Hong Kong with DBS Bank will make it easier for SMEs to access their expected bank account in a convenient manner.
>> Read more: DBS Hong Kong now supports remote bank account opening 
2.2. HSBC: Best bank for corporate and investment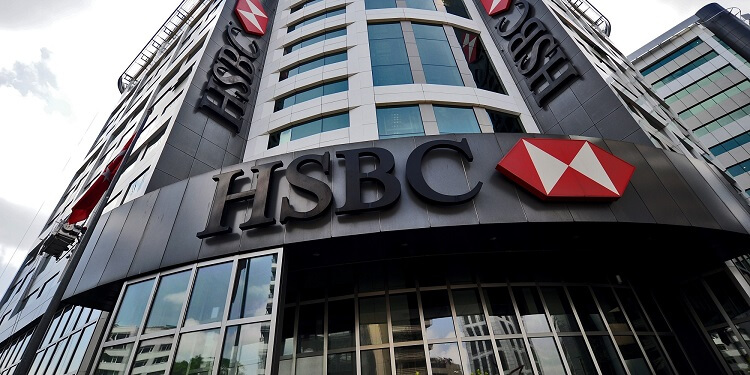 HSBC Bank in Hong Kong is among the world's biggest institutions when it comes to banking and financial related services. HSBC Bank has its extensive ranges of services that cover Commercial Banking, Wealth and Personal banking, as well as Global Banking in more than 60 nations and regions worldwide.
HSBC is listed as the best corporate and investment bank, reported by Asiamoney Best Bank Award 2020. In particular, Dealogic placed HSBC Bank the fifth rank, constituting 7.3% market share under the perspective of the global collaborator of equity capital markets transactions in Hong Kong.
To put HSBC's services in the discussion, HSBC bank's reputation is well attached to its high-end banking services and facilities. This bank is widely-chosen by high-net-worth people who wish to open a business bank account in Hong Kong. Evidentially, the initial deposit for opening a corporate bank account with HSBC bank is around HKD 50,000, higher than that of many other banks in Hong Kong.
Interestingly, if you are looking for the best savings bank account in Hong Kong, HSBC bank is a worth considering option as well.
2.3. Citibank: Top Private Bank In Hong Kong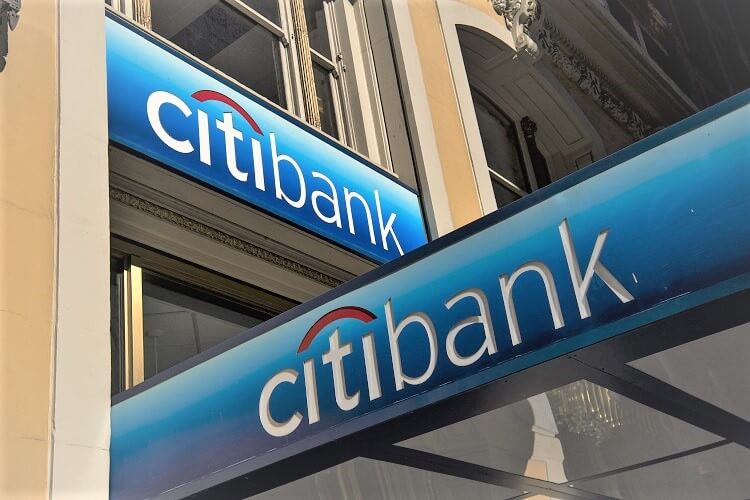 Citibank Hong Kong is a part of Citigroup with a wide range of its services focusing on markets, banking, global consumer products and wealth management services. Remarkably, Citibank is among the biggest issuers of credit cards in Hong Kong.
Citibank has remained as the city's premium bank for corporations and families. The bank not merely concentrates on commercial and investment banking, but also the private banking sector.
When it comes to top private banks in Hong Kong, Citi Private Bank, a subsidiary of Citigroup should not lie outside of the list. A key to mention is that the Citi Private Bank is specially designed for ultra high-net-worth entrepreneurs as well as high-level corporate executives only.
Citi was named "Best Global Private Bank" at the PWM/The Banker Global Private Banking Awards 2019, highlighting its second year on the top list.
2.4. Bank of China: Top bank for CSR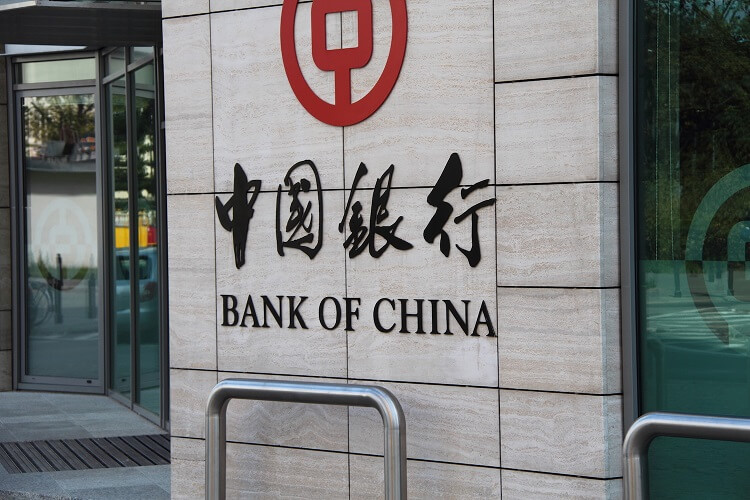 Bank of China started its presence in Hong Kong from 1917. Bank of China (Hong Kong), BOCHK for short, is one of three commercial banks in Hong Kong allowed to issue HK dollar banknotes by the HKMA.
BOCHK is the banking group covering the largest network of branch in Hong Kong, combined by the business collection of other 9 banks in Hong Kong. The bank's key services comprise of finance, investment as well wealth management products and services. It targets not only individual, business, but also clients who are institutional organizations.
BOCHK has its distinct separation from its parent which is Bank of China, and is the only clearing bank for Renminbi (RMB) related transactions and business in Hong Kong.
In addition to service advancements, BOCHK remained its good standing in developing its corporate and social responsibility from the beginning. Being awarded as the best bank for CSR in 2019 is the solid evidence for the effort and what the bank has implemented to deal with the impact of COVID-19 outbreak. Key of their prompt reactions include: remote-working approach, support for personal and commercial customers, principal-mortgage moratorium, financial support practices like fee waivers, new loan modal for SMEs, donations to local NGOs, and so on.
If you concern many given incentives for account holders as the priority criteria when using banking services in Hong Kong, then BOCHK can be an option to consider.
2.5. Standard Chartered: Best digital transformation bank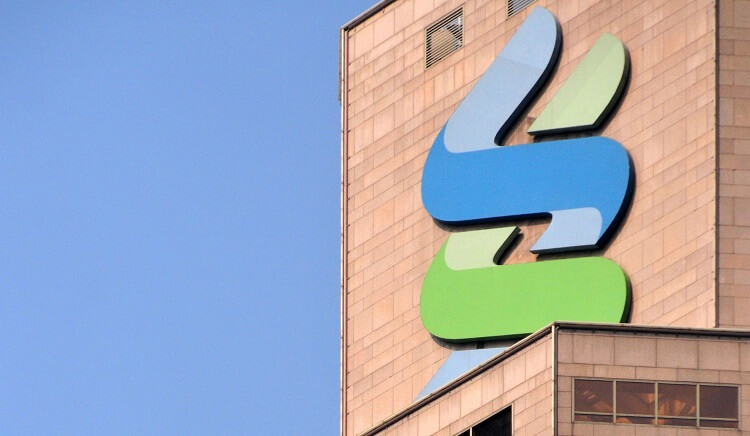 Are you a big fan of digital banking products and services? Then, do not miss out to put Standard Chartered Hong Kong into your consideration list.
Established its presence in Hong Kong since 2004, Standard Chartered has expanded its business in over 60 markets worldwide. Along with HSBC and BOCHK, Standard Chartered is the third note-issuing bank in Hong Kong.
Despite some serious impacts from pro-democracy protest and the widespread coronavirus disease, Standard Chartered showed its sustainability and advancement in terms of digital transformation. To give an example, the bank's digital active client base climbed by 56%, surpassing the 47% average growth in Hong Kong. Similarly, its payment system also saw a surge of nearly 30%.
What has made Standard Chartered attractive during the 2019 hard time is its initiative for allowing customers to open bank accounts remotely, and to withdraw cash with QR code application.
3. Key notes on choosing your Hong Kong bank
Above are 5 recommended options for you to consider when choosing the best bank in Hong Kong. However, determining which the ideal bank in Hong Kong may be not that easy.
There are certain parameters that you should take into account to reach your desired option. Prominent of those considerations, do get a bank that will be best in fit with your demand – i.e, you prefer the bank with lower deposit and minimum balance requirement, or the world-class bank which will facilitate your business venture by providing its high-end banking products.
Note that Hong Kong and Singapore are two largest financial hubs in the Asia region. Deposits for opening a bank account in these locations are typically as high as the reputation of their banks.
Understanding the due diligence requirement from your bank of choice is also crucial. While opening a business bank account in Hong Kong would require you to submit further certified copies of the company papers, the process for opening a personal account is less complicated. Requirements for opening a bank account in Hong Kong may vary from bank to bank. You therefore should have a thorough examination of your bank's required documents before applying.
Need to open a bank account in Hong Kong? The process will become much easier if you find a trusted service provider like BBCIncorp, instead of proceeding with things on your own.