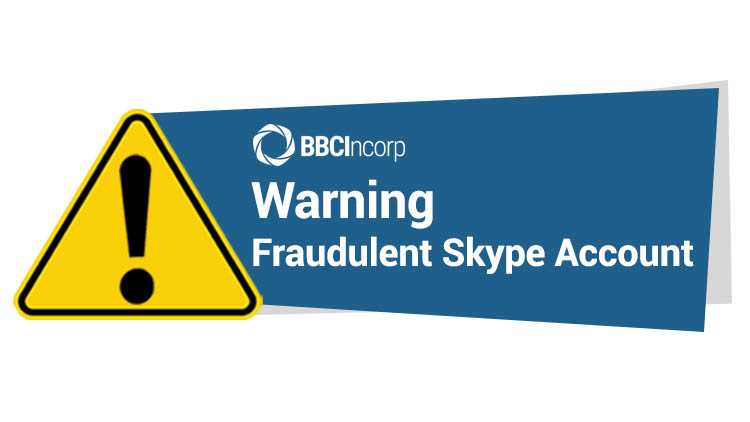 We have been made aware that an individual/organization has been engaging in fraudulent solicitations by impersonating as one of BBCIncorp relationship managers.
Name: live:bbcincorp Alice
Skype address: live:.cid.96a4d733692e3da8
The above fake Skype account was in use as the vehicle of crime, by which the impersonator solicited money from clients. Please note that BBCIncorp does not condone this kind of fraudulent activity. We are working with Hong Kong Judiciary to take legal actions against the individual and all parties involved.
We would also like to confirm that BBCIncorp will only reach you via our Skype account that has the following details:
Note
Name: BBCIncorp Limited
Skype ID: live:bbcincorp
Our other methods of communication
Email: service@bbcincorp.com
Tel: (+852) 8192 8666 – (+65) 3138 1666
Contact Page: bbcincorp.com/contact-us
If you come across any individuals/organizations posing as BBCIncorp or have unauthorized references to our services, please report them to us via any of the above-mentioned contact details for verification.
Should you need further confirmation/clarification about our services, please reach out to us only via our official contact channels.