In what follows, we will shed light on why incorporating in Singapore has become a prevailing trend, its benefits, and why you should do it too.
From just a small town in the corner of Asia, Singapore gradually emerged into a premier financial hub and now is at the forefront of innovation, human rights, trade, and commerce. Investors across the globe flocks to Singapore to leverage their limited resources into millions of dollars and the country has not let them down.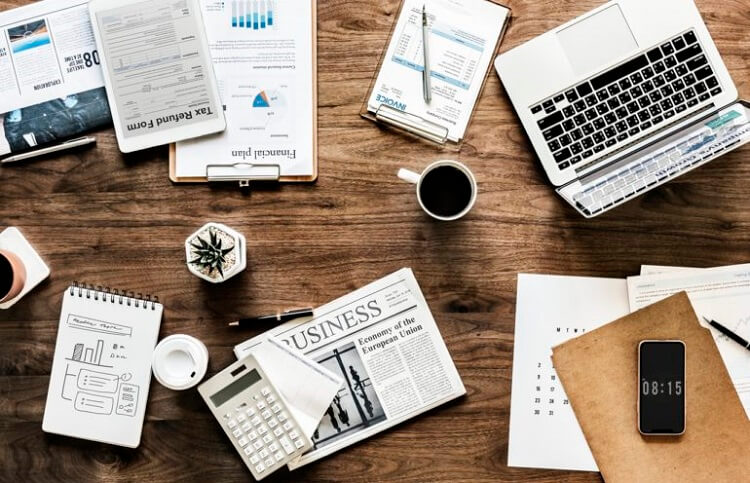 Benefits of having a company in Singapore
1. Pro-Business and Pro-growth environment
Singapore has long zeroed in on creating a pro-business climate to drive growth and prosperity. As a matter of course, the city-state has successfully established itself as a magnet for foreign investments and professionals.
Coming to Singapore, entrepreneurs are allowed to build their financial muscles without hindrance.
Many have remarked that they had made a wise choice of investing in Singapore and that they have successfully translated their start-up ideas into a profitable business.
This is straightforward as besides offering a preferential regime of tax, the government of Singapore has relaxed its trade and visa policy to encourage foreign investment. They also greatly facilitate the incorporation process. Counting on the right service provider, you can rest assured that your long-awaited business could see the light of the day in less than 24 hours.
It is no wonder why Singapore topped the Ease of Doing Business by World Bank from 2007 to 2016 and ranked second in recent years.
Likewise, Singapore provides a wide array of perks to experts and gold-collar workers. This offer, in turn, kindles these individuals' interest in applying their insight and expertise to create more value and promote the country's overall system.
2. Strategic location
Strategically placed in the heart of Asia where a myriad of goods and services are "pumped" in and out every day, Singapore is the key facilitator in the flow of international trade. The city-state views trade and commerce as supporting pillars of its economic framework and is pursuing excellence in logistics and transportation.
Airport: Singapore offers top-notch airport facilities and travel experience. Thus, it is just a flight away to other countries in the region and across the world. Its Changi Airport is of world-class and has consistently won "Best Airport in the World" for 20 consecutive years.
Seaport: Singapore has remained its standing as the world-leading transshipment hub for the last 30 years. The Port of Singapore is among the busiest and enables connectivity among more than 600 ports in the world.
Transport and logistics: Singapore is working towards its goal to become a global logistics hub. Their first-rate solutions and services, coupled with regulatory transparency, further reduce lead times and contribute to the smooth and quick movement of goods.
3. Excellent quality of life
Singapore cherishes their people as the most valuable asset and fosters their well-being through world-class facilities and services. Singapore's welfare system rests on human's essential needs and rights and treasures individual and family as the basic unit of the community.
A majority number of people living in Singapore score high on happiness quotient and report to be content with their life. This small city-state is consistently ranked among the best countries to live in, which is a testament to the excellent quality of Singapore as a place to live and work.
Either as a resident and expatriate, you can rest assured that every one of your essential needs is catered.
Singapore is a gateway to Asia where a vast array of retail brands and manufacturers reside, be it homegrown or multinational. From street food to luxury apparel, Singapore is your shopping paradise.
Singapore attaches great weight to education, giving its people access to some of the prestigious schools and universities. The result is an agile and highly capable workforce sought after by top authorities around the world.
To promote better health among their citizens, the government strongly endorses the clean lifestyle and takes tough measures to ensure a high standard of hygiene. Heavily investing in medical technologies and expertise, Singapore has become a health-care hub trusted not only by the locals but also foreigners who seek excellent health services.
4. Preferential taxation
The low-tax regime has become a recurring theme when people discuss the pull factors of Singapore and it would be remiss if we do not highlight this unique advantage upfront.
Foreign investors and professionals gravitate to this small country on the basis of the low tax rates and other pro-growth benefits. Singapore took a pro-business approach to its taxation so that it could further the aim of cultivating its entrepreneurship ecosystem. Such goals and measures make it one of the most rational and investor-friendly tax regimes in the world.
Start-ups and small companies in Singapore find themselves prosper right from the outset as the regime offered a multitude of tax incentives and supports, namely, tax reduction and exemption, relaxed reporting requirements for small companies, funding, financial schemes, and assistance for start-ups. Some of the major benefits of incorporating in Singapore are summarized as follows:
The corporate income tax rate is the third-lowest in the world and is capped at 17% on chargeable income
The personal tax rate ranges from 0 to 22% and can be further reduced, had individual seek tax relief
Dividend and capitals gains are not subject to tax levies
Double Taxation is avoided altogether as Singapore has entered into Double Taxation Agreement with more than 80 countries around the world
The unilateral tax credit can be turned to account when profits are generated from countries that have yet to sign double Taxation with Singapore
5. The workforce of the future
The remarkable progress of Singapore from a rural island to a leading economic hub reflected great credit on its labor force. The government continuously invests in human capital development as it views their man as the backbone of the system and, for that matter, the best means to achieve sustainable growth.
Suffice it to say that Singapore boasts a workforce of the future, a feat that many other advanced countries such as the USA or Germany have yet to achieve. Notwithstanding, the country unceasingly introduced training initiatives to prepare their men for the fast-paced digital age.
Having a business in Singapore gives you access to a pool of talents with all the necessary qualities to future-proof your business: technical savvy, agility, resourcefulness, and high productivity.
Singaporean is also armed with an amazing capacity for multilingualism: there are 4 official languages spoken in Singapore. This command of multiple languages, in turn, helps them embrace diversity and quickly adapt to the future workplace where harmonious multiculturalism is a norm.
6. Outstanding Intellectual Property (IP) rights regime
With the view to fostering innovation and growth, Singapore has taken further steps to bolster its regime for the protection of Intellectual Property, which is already world-renowned for its exceptional degree of transparency and stringency.
The government of Singapore appreciates that investors spend a huge amount of resources on R&D. So as to entice investments, they introduced an extensive range of initiatives and measures to protect this fundamental right of its citizens. These include the ratification of several IP conventions, treaties, and schemes to strengthen their IP infrastructure and the legal system as a whole.
Singapore is now in its international standing as one of the leading advocates for the protection of IP rights. As of late, they ranked top in Asia and third in the world for best IP protection, according to the Global Competitiveness Report 2018, World Economic Forum.
7. Relaxed immigration policy
Singapore always welcomes foreign professionals and investors and offers several benefits if they wish to set up a company here. As the government has liberalized the work visa regulations, expatriates who actively engage in business activities can obtain work permits or hire other professionals under certain conditions.
This city-state is also more than open-door to accomplished expats who wish to settle permanently in Singapore to work or embark on their business, and with the locals build a better Singapore. Nevertheless, the application procedure for permanent residency is rather complex given the declining demand for the workforce as of late.
8. Centralized government policies
Singapore cultivates entrepreneurship by keeping the political system transparent, the policy relaxed and corruption non-existent. Singapore's government is among the most open and holistic one could think of, making it on the white list of investors across the globe.
Best practices from countries renowned for political strength are adopted and refined to fit Singapore's unique climate, resulting in the current soundness of their system.
Their people stay politically informed. They stigmatize bribery and the abuse of authority as they know these acts are detrimental to the country's status and image. As a result, there is no such thing as corruption in Singapore.
Given the fairness and impartiality of its regulatory framework, Singapore is no wonder a preferred revenue for trial and dispute resolution such as mediation and arbitration in Asia.
It is now crystal clear why you should incorporate a company in Singapore. With our established expertise, you could have your own company in less than 24 hours. Talk to our consultants today!