Why registering your company in Vietnam
Limited Liability Company (LLC) / Join Stock Company (JSC)
Strategic location at the heart of Southeast Asia region with well-equipped infrastructure for international trading
Flexible corporate structure with 100% Foreign Ownership (Wholly Foreign-Owned Enterprise), or Joint Venture with local partner
No initial paid-up capital requirement for most activities, but registered capital must be paid up in full within 90 days from the registration date.
Fast-growing domestic market with a total population of over 97 million people as of 2019 year-end, and high growth of middle class
Promising alternative manufacturing hub for China with competitive labor cost, young, dynamic, and resourceful local workforce
Socio-political and macro-economic stability
Transformation of centrally-managed to a market-oriented economy with many investment and tax incentives for foreign investors
15 Free trade agreements (FTAs) with its key trading partners. The most prominent among them are AFTA with Asian countries, EVFTA with European member states.
At least one member / 3 shareholders
Required local registered address
No local legal representative requirement
No minimum capital requirement for most cases
No upfront paid-up capital
Steps of registering your Vietnam company
Foreign investors who want to set up a company in Vietnam will have to acquire two license types, namely the investment license and the enterprise license. Note that the licensing requirements can change depending on factors such as company ownership.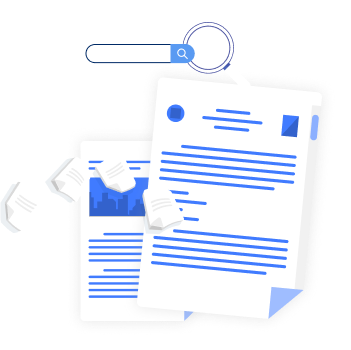 Step 1:
Investment Registration
The first step to start a business in Vietnam is to obtain an Investment Registration Certificate (IRC). This application is subject to the review and assessment by the Department of Planning and Investment.
Step 2:
Enterprise Registration
The next step is to get a Business/Enterprise Registration Certificate (ERC) from the provincial Department of Planning and Investment, regardless of whether the investment project is carried out inside or outside of the regulated zones. Typically, your ERC application will be processed within 3 working days. Note that depending on what sector your business operates in, additional licensing procedures may be required by relevant government ministry levels before obtaining approval.

Vietnam Company Formation Packages
Limited Liability Company (LLC)
Join Stock Company (JSC)
Foreign Company
Banking support package for Vietnam companies
Basic Banking Support
One-time fee for application of one bank

Consulting on the preparation of your chosen bank's required documents

Preparing certified translated corporate documents if needed

Making appointment with your chosen bank in the supported list
Premium Banking Support
One-time fee for application of up to 3 banks OR till account opened successfully, whichever comes first

Consulting on the preparation of your chosen bank's required documents

Preparing certified translated corporate documents if needed

Meeting at registered office address for all applications
Bring your next business venture online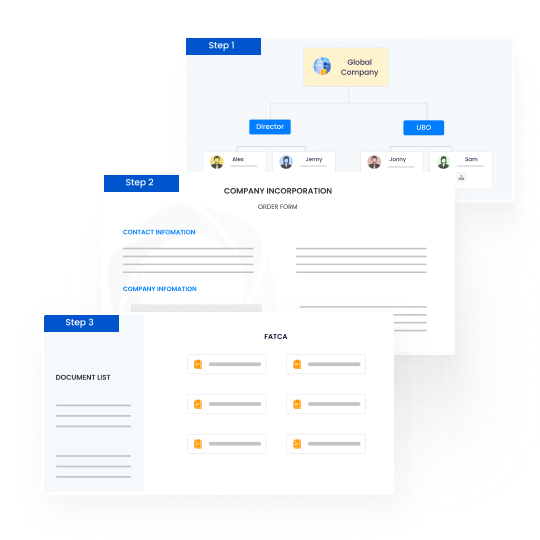 Streamlined process
Start at your own pace. And reduce waiting time for back-and-forth email communication.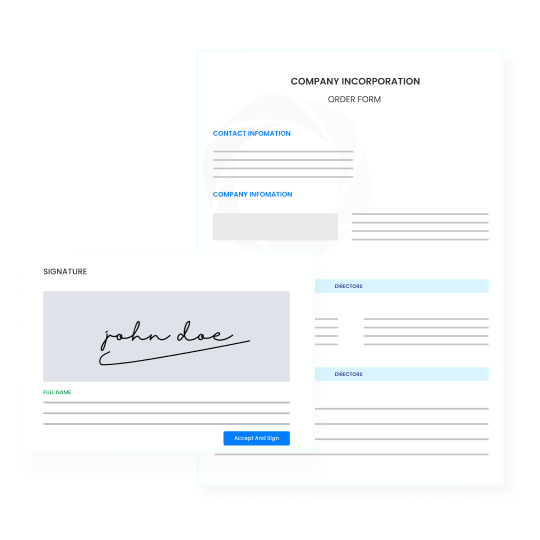 E-signature
Collaborate with your partner more easily. Less paperwork, more efficiency.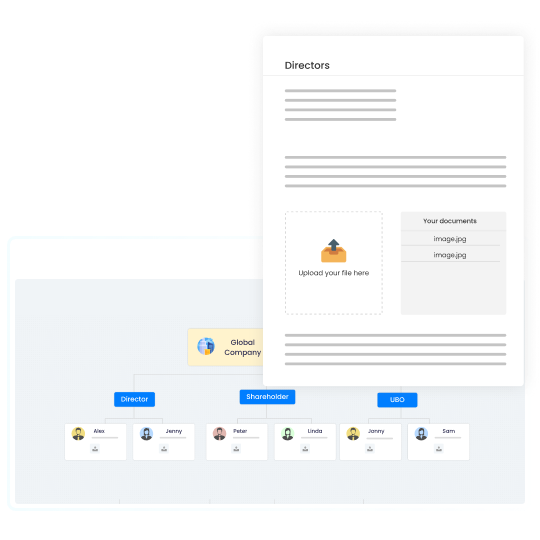 Digitized KYC
Standardized form & organizational chart to let you control and declare your information effortlessly.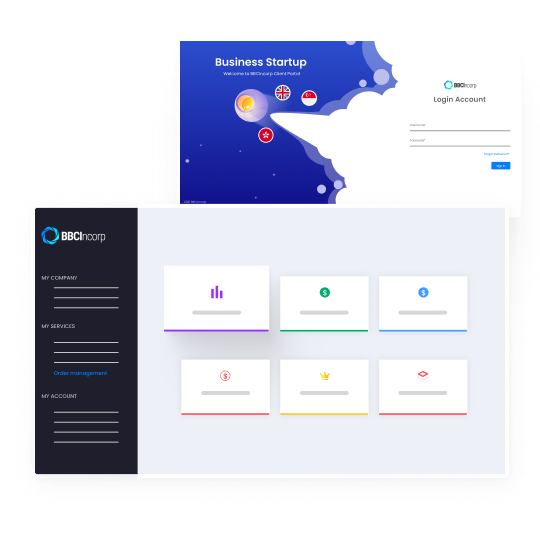 Centralized management portal
24/7 access to company documents on high-security cloud infrastructure. And no worry about key compliance deadlines with auto reminder.
Vietnam Company Incorporation Process
1
Create online order
Enter our online order platform for easy onboarding experience and tailor your orders. We have different packages of Vietnam company formation and additional services that suit your goals. During this process, we also provide free consulting to help you set up the right company structure per your need.
2
Make payment
Your settlement can be made online via Credit card, Debit Card. Bank wire transfer is also acceptable.
3
Collect and Verify KYC documents
After receiving your order and payment, our customer service will contact you on the same day to confirm the order information and gather the required documents for incorporation in Vietnam.
4
Proceed the incorporation
The foreign corporate registration in Vietnam could be finished in 10 days or span from 2 to 3 months contingent on your selected business entity types, business sectors, and project's scale.
Required Documents
Notarized / Certified True copy of passport of all members

Personal bank account confirmation letter proving financial capacity for the investment project

We also provide true copy certification service for your personal identity documents as per your need.

Need more help to set up your business in Vietnam?
Just get in touch with us. We typically response within 2 hrs.
Frequently Asked Questions
incorporation
compliance tasks
taxation
corporate structure/capital
banking