Vietnam Banking System
Vietnam has a two-tier banking system, under which the state bank of Vietnam performs the role of the central bank in managing currency and banking. The second tier comprises commercial banks and credit institutions providing banking and financial services in compliance with the law on Credit Institutions as core legislation.
The banking sector plays a pivotal role, and also accounts for the largest part of Vietnam's financial system. As of mid-2020, commercial banks include 4 state-owned banks, 31 joint-stock commercial banks, 9 wholly-owned foreign banks, and 2 joint venture commercial banks. Remarkably, four state-owned commercial banks, namely Agribank, BIDV, Vietinbank, and Vietcombank predominate with nearly 50 % of the total market share in bank deposits at the 2019 year-end.
Vietnam's banking system, like many frontier money markets, has long stacked up against its systematic risks with low liquidity, weak and insufficient regulatory and supervision framework, thin capital buffer, and so on. After the banking crisis in 2011 submerged the whole industry, until then the state bank has taken steps to address its structural weaknesses, with the aim of system stability.
Vietnam holds a conservative view on its foreign exchange policy, but without lessening attraction to foreign investment flows. In particular, it regulated all investors have to open Direct or Indirect Capital Accounts at a local licensed bank to make any transaction related to that foreign investor.
Open a Bank Account for Vietnam Company
Note: If you would like to request our banking support to open business account with our supported Vietnam banks, please consider our proposal below which does not include the fee for bank account application or any other related fee (if any) chargeable by the bank you choose to apply.
Basic Banking Support
One-time fee for application of one bank

Consulting on the preparation of your chosen bank's required documents

Preparing certified translated corporate documents if needed

Making appointment with your chosen bank in the supported list
Premium Banking Support
One-time fee for application of up to 3 banks OR till account opened successfully, whichever comes first

Consulting on the preparation of your chosen bank's required documents

Preparing certified translated corporate documents if needed

Meeting at registered office address for all applications

What Included in Our Fee
Consult on local banking partners that best suit your needs
Guide you through the whole process, and answer all your bank related queries
Help you prepare and review your documents before submitting
Support in getting your foreign documents translated and properly certified
Set up appointment with your chosen bank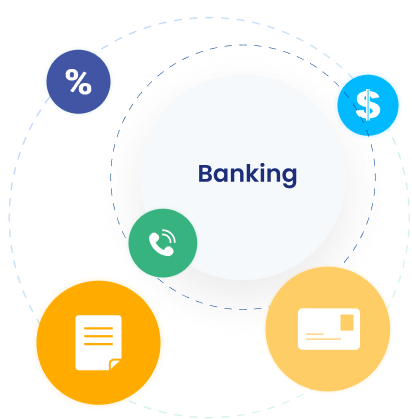 Why Our Service is Unique
One-time fee for multi bank applications with premium package
Long-term relationship with a wide range of local banking partners
Dedicated support team that answers all your queries even on weekends
Prompt response and easy-to-follow guide for application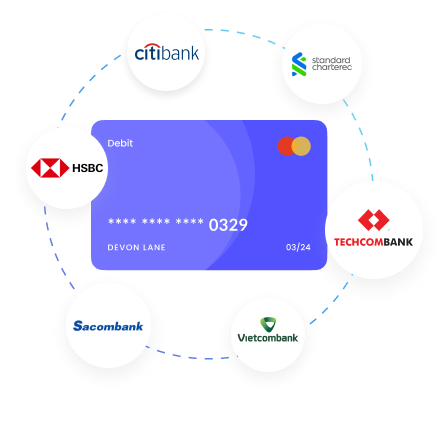 Banking Options for Vietnam Company
Country
Bank
Online Banking
Personal Visit
Credit Card
Debit Card
Vietnam
Vietcombank
Techcombank
Sacombank
HSBC
Citibank
Standard Chartered
Account opening required docs
Opening capital account for foreign enterprises is straightforward and quite easy. Though each bank might have different requirements. The below list of documents should serve you well for pre-consideration.
For company's authorized account holder, chief accountant (or accounting staff) or any related person:
A valid ID or passport with at least 6 months to expiry date

Authorization letter (if any)
If related people are non-resident, following would be required
A valid Vietnam visa with a duration of a minimum of 1 year issued within the last 12 months; OR

Any of the below documents with a validity of 1 year or longer, also issued within the past 12 months:

Temporary Resident Card (TRC)
Work Permit
Permanent Resident Card (PRC)
Temporary resident confirmation
For foreign company:
Legal proofs of business establishment and operation such as business registration certificate, investment license, tax code registration, registered company stamp, etc.