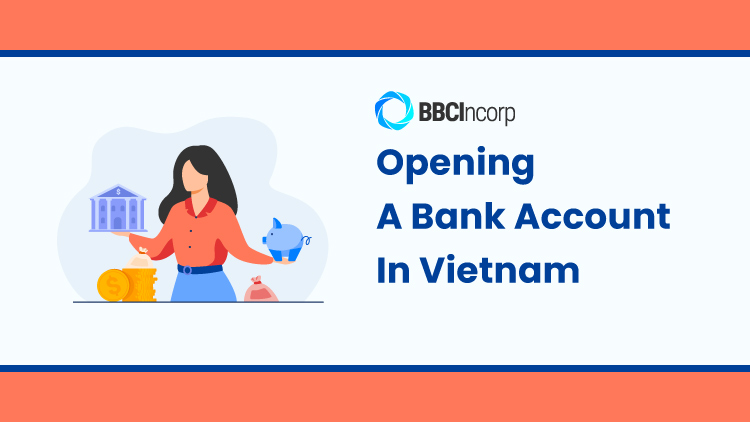 If you're planning to do business in Vietnam, having a Vietnam bank account will be beneficial! From transferring to bookkeeping, an account will help you keep track of your business finances.
Whether you plan to operate as an individual or a company, here are some practical factors for you to consider when opening a bank account in Vietnam.
Personal bank accounts in Vietnam for foreigners
As a foreigner, you can only open a bank account, and use bank cards and bank services if you have permission to stay in Vietnam for longer than 12 months. In addition, you have to provide documents confirming your residential status in Vietnam for 12 months to open your bank accounts.
Required documents for personal bank accounts
According to the State Bank of Vietnam, you have to submit the following documents:
(1) Your valid passport in readable and identifiable conditions with at least 6 months validity before the expiry date
(2) A valid Vietnam visa with a duration of a minimum of 1 year issued within the last 12 months, or one of the below valid documents with a validity of 1 year or longer, also issued within the past 12 months:
Temporary Resident Card (TRC)
Permanent Resident Card (PRC)
Temporary resident confirmation issued by Vietnam police
If you're interested in getting a Vietnam visa for business purposes, simply read our full guidelines for the Vietnam Business Visa, where we provide practical advice for successful visa applications.
Banking Fees
In general, banks in Vietnam will charge you a fee for opening a bank account. Notably, your banking fees will vary among each bank.
Below are some common fees that you might want to take notice of.
You can open a bank account in Vietnam with no upfront fees at all.
There's also a minimum balance to keep your account active and a small service fee each month
For instance, the Joint-Stock Commercial Bank for Foreign Trade of Vietnam (Vietcombank) offers free of charge for account opening. Depending on your account type, the bank may require you to keep a balance or pay an extra each month if you use relevant services.
Find out more about VCB banking fees.
Typically, you'll have to pay VND 1,100 when withdrawing money from an ATM of your bank or VND 3,300 from that of another bank.
In addition to that, the total amount you can withdraw at a time is different for each bank. For example, Vietcombank account holders pay 1,000 VND per transaction for cash withdrawal at the ATM and 3.000 VND per transaction for the account transfer, as per the bank's latest updates.
In addition to that, the total amount you can withdraw at a time is different for each bank.
For example, Bank A may allow a total amount of VND 5,000,000 (roughly US$ 215.73) but Bank B sets the total amount up to VND 10,000,000 (around US$ 431.46).
Most importantly, if you use a foreign debit card, the withdrawal fee can range from VND 20,000 to 55,000 (US$ 0.86 to 2.37) plus an exchange rate of that bank.
important note
Not all banks will tell you the exact fees for withdrawing money. Sometimes they only display a notification letting you know there will be "a fee".
Common banking options for expatriates
FIND OUT WHAT BANKING OPTION SUITS YOUR BUSINESS MOST
See your chance of getting your desired business bank account with easy steps!

List of recommended banking options

Successful rate assessment on your choice list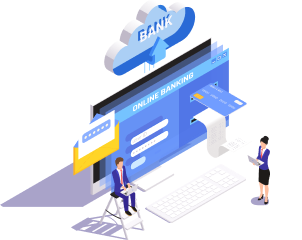 Besides Vietnam banks, there are 11 foreign banks currently operating in Vietnam.
Choosing which bank to use is up to your needs and locations.
Here are some famous choices you might want to consider:
An online bank is famous for its cost-saving, convenience, and excellent customer service.
However, Timo has gone through some changes since switching to a new banking partner. You should contact Timo for details before opening your bank account here.
This bank has a wide network of branches and ATMs all across Vietnam.
It is no exaggeration to say this is a popular choice for both Vietnamese and foreigners.
One of the most famous international banks, which could be an excellent choice if you live in big cities such as Ho Chi Minh, Da Nang, etc.
It is known as the largest state-owned bank in Vietnam.
VietinBank also has a wide network of branches and ATMs all over Vietnam including rural areas.
International money transfer
In general, it can be quite complicated if you transfer money to another country from Vietnam.
In fact, you can only remit and carry money overseas if you have foreign currency in your accounts or legal receipts.
Specifically, if your legal receipts are in Vietnamese Dong (VND), then you can purchase foreign currency and then remit or carry it overseas.
International transfer fees vary for each bank.
Quick Tips
Not all local banks offer international money transfers. Therefore, you should check with your bank first to avoid any hassles, or just head straight to international banks in your area.
Business Bank Account in Vietnam for foreign enterprises
It's not strictly a legal requirement to have a business bank account in Vietnam if your business transactions are usually below VND 200 million.
However, it's highly recommended that you set up a separate business bank account to ensure sustainable operation and growth.
Opening your foreign business account in Vietnam will require a lot of consideration and preparation, let's find out below!
Types of business bank accounts
There are two types of business bank accounts that you can register:
Investment capital account
You can use this type of account to receive and send investments, including Indirect investment capital accounts and Direct investment capital accounts.
Importantly, you'll need to open your Investment Capital Account with an authorized bank (i.e. commercial or internal bank in Vietnam), which has permission to trade and supply foreign exchange services.
You can use this type of bank account for daily business transactions in Vietnam.
Requirements to open a business bank account
Opening a business bank account is a bit trickier than a personal account. We've listed down some documents for you to prepare:
Application form: the form might vary by bank, but generally requires the below information:
Transaction name (both full and abbreviation name)
Headquarter address
Transaction address
Phone number/ Fax number (if any)
Business sectors
Information about the company's legal representative who registered as the account holder
Information about a Chief Accountant (In some situations where your company is required to have a Chief Account (or a person in charge of accounting work) as per the law)
Signature sample of the account holder (with the above case, a signature of the chief accountant will be required)
Seal sample in transaction documents (if any)
Signature and the legal representative's full name along with a stamped seal (if any) of the company
Proofs that a foreign company was established in Vietnam:
Establishment decision
Operation license
Business registration certificate
Documents about a legal representative or authorized representative with a valid Identity or Passport
How to open a business account in Vietnam
Opening a personal account in Vietnam as a foreigner is less complicated than a corporate account. Foreigners can open bank accounts in Vietnam with local and foreign institutions.
If you plan on living, working, and even investing in Vietnam, then obtaining a bank account is necessary. Opening a bank account in Vietnam is not rocket science. It is relatively easy as long as you follow a guided procedure and have all your legal documents prepared.
If transactions of your Vietnam company do not exceed 20 million VND, opening a business local bank account is not necessary. In most cases, you should establish a business account for depositing your share capital or to handle the daily transactions of your business.
To make transactions for your foreign direct investments in Vietnam, you will choose to open a direct investment capital account with Vietnamese banks. Note that there will be a minimum balance of around 1 million VND or USD/ EUR 100 in foreign currencies (Sacombank for example).
Step 1: Gather the necessary documents
In order to open a business account in Vietnam, there are certain documents and information that must be provided. In addition to docs related to natural persons, certain company docs will need to be submitted as well. Please check the above basic requirements.
Step 2: Choose a bank and submit an application
The next step is to choose a bank that offers services for foreigners. Each bank has its own requirements, so it is important to research any potential banks before submitting an application.
Once your application is accepted, you will need to provide all necessary documents and information to open the business account. For example, Standard Chartered requires you to submit an account opening form, a confirmation letter of the main operating industry, along with your Vietnam corporate legal documents such as ownership documents, business license, investment license (if applicable), etc.
Step 3: Deposit funds into the account
The final step is to deposit funds into your new business account. Depending on the bank's regulations, this may require a minimum deposit or other types of deposits for the account to be activated.
Once the account is active, you will have access to all of the services offered by your chosen bank and can begin to conduct business in Vietnam. With reliable banking services, starting a business in Vietnam will become much more straightforward and successful.
Disclaimer: While BBCIncorp strives to make the information on this website as timely and accurate as possible, the information itself is for reference purposes only. You should not substitute the information provided in this article for competent legal advice. Feel free to contact BBCIncorp's customer services for advice on your specific cases.
Share this article
Get helpful tips and info from our newsletter!
Stay in the know and be empowered with our strategic how-tos, resources, and guidelines.