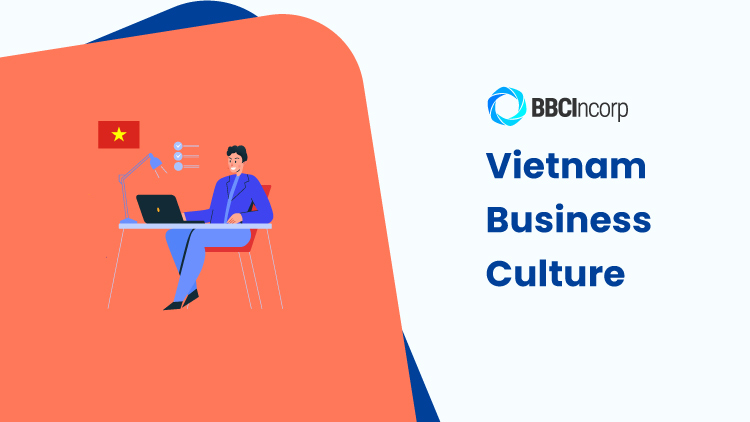 Vietnam has one of the most time-honored cultures in Southeast Asia. If you're planning to do business in Vietnam for the first time, you must learn about the country's culture and traditions. This is a crucial element that helps you build and maintain good business relationships with your Vietnamese partners.
In this article, we are summarizing a guideline on Vietnam business culture and providing you with the key highlights of business customs and etiquette in Vietnam.
Importance of understanding business culture in Vietnam
Each country has a cultural distinctiveness, and the culture significantly reflects the ways of doing business in that country. Vietnam does not run beyond this pattern!
Typically, understanding Vietnam's business culture helps you connect well with partners and avoid cultural barriers.
Moreover, Vietnam's traditions have a long-standing background in Southeast Asia. Getting familiar with these old, respected cultural values will make it easier for you to do business in this country.
In what follows, let's walk you through the key highlights of Vietnam's business culture, including some common customs and etiquette in business.
Tips for foreigners to learn about Vietnam's business culture
Vietnamese have their own way of operating and doing business, which can be effective in their own right. However, as a foreigner, you can find these cultural values unfamiliar and bewildering in some cases.
To avoid cultural barriers, here are some tips you can take to work effectively with your Vietnamese colleagues and partners.

Common customs in Vietnam business culture
It is always a good idea to know about popular business customs in Vietnam to create good impressions for your business partners in the first meetings.
Pay attention to different kinds of greetings
You can greet other people by saying "Xin Chao" (which means Hello).
Handshake is another common form of greeting in the Vietnamese business environment.
Also, slightly bow your head when greetings can show appreciation and respect to your partners.
Show apparent respect and prioritize the seniors
In general, this is a very important aspect of Vietnamese culture.
Vietnamese highly appreciate senior members concerning company positions, years of experience, or ages.
For instance, members who hold the highest position in a Vietnamese company are always welcomed and introduced first in business meetings.
Always address others with the appropriate titles
In Vietnam, people don't use surnames to call each other. Therefore, you should call other people by their first name, together with an appropriate title.
In formal situations, you may use [Mr./ Mrs./ Ms./ Designation] + [First Name] to communicate among partners.
For example, Chairman Tuan, Director Ngoc, Ms. Lan, Mr. Hoang, etc.
Be aware of what specific body language means in Vietnam
The use of body language in Vietnam can be different from your home country, which can cause misunderstandings.
In specific, hugging might be a display of affection in most western countries, but not in Vietnam.
Moreover, placing one or both hands in your pockets in Vietnam is seen as arrogance and an absence of reference to the opposite.
Business etiquette in Vietnam
Below is some of Vietnam's business etiquette you should take into consideration:
Business attire
The Vietnam business attire is quite conservative, so it is important to dress modestly, but formally.
For men, wearing dark-colored suits and ties is very common. Women, on the other hand, often wear formal dresses or blouses with high necklines.
Eating and drinking
Dining in Vietnam includes many dishes on the table and you will share those dishes with your business partners.
Normally at a business dinner, the best dish would be given to the guests to try first.
You should not make noise by tapping the chopsticks on the bowl as it implies impoliteness.
In most circumstances, tea is served at the reception to show hospitality, and you should accept it with pleasure.
Tipping in Vietnam is optional and uncommon. If you choose to tip, it is best to pay in cash, and around 5 to 10 percent.
A businesswoman in Vietnam's business culture
Vietnamese women prefer to bow rather than handshaking when greeting someone.
In business situations, you should let a businesswoman decide whether they extend their hand or not.
Like the aforementioned, a businesswoman needs to dress formally with appropriate makeup. If you have a business dinner with a businesswoman, then a public venue should be selected.
Vietnam's culture also has a significant influence on the hiring and recruiting process of your company. Read our Guide to Hiring in Vietnam to learn more about this matter.
Other considerations for business culture in Vietnam
Apart from the common custom and etiquette, we've listed down some other considerations that you should know:
"Keeping face" culture in business
Keeping face, or in other words, keeping your prestige and reputation is very important in Vietnam's business culture.
You should pay close attention to your Vietnam partners' expressions to make sure you do not disrespect them by mistake.
Treating your business partners in Vietnam with respect is the key tip to help you accommodate the "keeping face" culture in this country.Business cards
You should exchange business cards at the opening of business meetings.
The style of your business card can leave a good or bad impression on your partners, so pay more attention to those.
Ideally, your business cards should show details on both sides, one in English and one in Vietnamese translation.
You should always give and receive business cards with both hands and take a moment to look at the card after receiving it.
Gift giving
In Vietnam's business culture, gifts should be given in specific situations.
For example, giving gifts at the end of a business meeting is common etiquette.
Similar to business attire, you should show modesty in the gifts. Your presents do not need to be expensive and big, but they should be practical.
Most importantly, the gift to senior partners should be more special than the gifts you give to others.
Conclusion
To ensure you have a successful business partnership in Vietnam, understanding Vietnam's business culture is relatively essential.
For more hands-on help on doing business in Vietnam, simply drop us a message via service@bbcincorp.com, or get in touch with our team through the chatbox for practical advice! We are ready to offer assistance.
Disclaimer: While BBCIncorp strives to make the information on this website as timely and accurate as possible, the information itself is for reference purposes only. You should not substitute the information provided in this article for competent legal advice. Feel free to contact BBCIncorp's customer services for advice on your specific cases.
Share this article
Get helpful tips and info from our newsletter!
Stay in the know and be empowered with our strategic how-tos, resources, and guidelines.