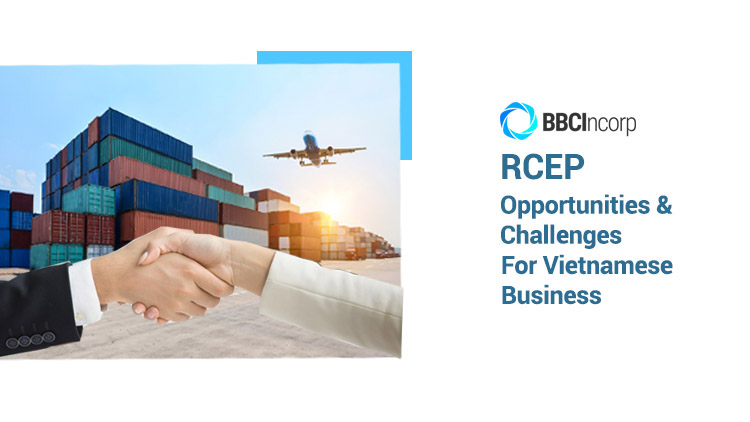 You may have heard about some international free trade agreements (FTAs) that Vietnam is a signatory such as TPP (Trans-Pacific Partnership), CPTPP (Comprehensive and Progressive Agreement for Trans-Pacific Partnership), EVFTA (European Union Vietnam Free Trade Agreement).
The most recent agreement is RCEP – the Regional Comprehensive Economic Partnership signed on 15 November 2020 at a virtual ASEAN conference hosted by Vietnam.
Let's dive deep into what businesses in Vietnam gain from the RCEP agreement.
1. Overview of RCEP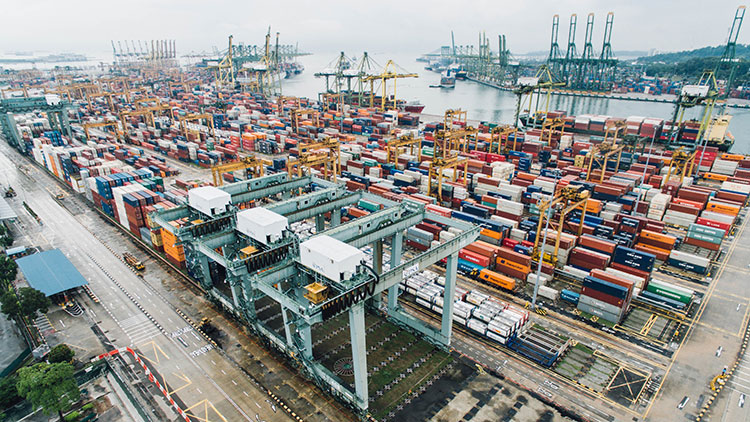 RCEP is the free trade agreement between ASEAN and its five major trade partners which are Australia, China, Japan, Korea, and New Zealand. With the fact that RCEP member countries encompass 30% of the world's population and nearly a third of global GDP, RCEP is considered as the biggest trading bloc up till 2021.
The agreement is the multilateral free trade agreement built upon the existing bilateral free trade agreements and economic interconnections between participating countries. It is expected to reduce approximately 90% of tariffs on imports for all signatories with a journey of up to 20 years.
The main purpose of RCEP is to increase economic integration and expand regional trade and investment for all member countries. The trade agreement also plays an important role in reinforcing the global value chain.
As the COVID-19 pandemic is putting a strain on the global supply chain & logistics and trading, RCEP may be the game changer. Vietnamese companies are expected to recover from the pandemic's negative impacts on economic well-being.
The free trade agreement includes:
All conditions and requirements regarding tariffs, investment, services and intellectual property which builds up the global value chain;
A common set of rules of origin, commitments regarding trade in goods;
Some specific conditions for some service trading sectors including financial services, telecommunications services and professional services.
As a strategic location, Vietnam is one of the most attractive spots for business trading. Its global trading growth has significantly increased in recent years due to the participation in international free trade agreements. According to OEC (The Observatory of Economic Complexity), Vietnam places at the number 20 in the world as regards total exports and imports in 2019.
RCEP is the latest agreement that Vietnam has signed in 2021. The agreement broadens Vietnam's exporting markets for some business sectors such as agricultural and aquatic products, garments & textiles, footwear.
Besides, the free trade agreement gives Vietnam access to higher quality goods or lower-priced goods and increases the competition for businesses in Vietnam.
2. Vietnam's benefits under RCEP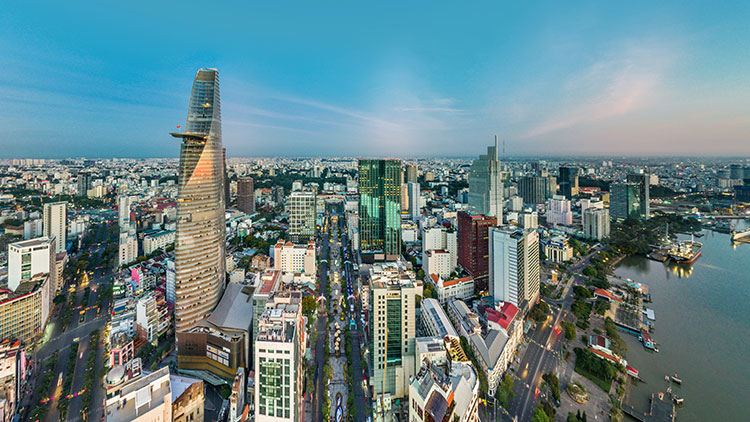 As a member of RCEP, Vietnam has the opportunity to expand partnership networks with other members. Here are advantages that Vietnamese businesses are expected to take from the RCEP agreement:
2.1 Reduction or elimination of tariffs & duties.
There are different tariff schedules and commitments set out in RCEP to reduce or remove trade barriers between member countries.
Below are the commitments made by Vietnam in terms of tax reduction in RCEP:
ASEAN: 90.3%
Australia and New Zealand: 89.6%
Japan and Korea: 86.7%
China: 85.6%
In addition, all ASEAN countries and the five partners have agreed to reduce or remove tariffs from 83-89% for trading within the RCEP zone. And countries within ASEAN have agreed to eliminate 90-92% of tariffs for trading within ASEAN.
Vietnamese businesses will receive preferential tariff treatment if they meet the conditions listed on the agreement.
The liberalization of trade in goods and services promotes import and export between Vietnam and other participating countries. Vietnam can boost the exporting of domestic products to other countries with little or no amount of tariffs included for customs declaration. Other than that, the tariff liberalization also helps Vietnamese companies to have a greater range of suppliers from other member countries for product manufacturing.
2.2 Consistent rules of origin (ROO) around RCEP zone.
Unlike other FTAs, RCEP simplifies the procedures to determine which goods are originating under certain regulations. The same rules of origin are applied for all countries in the RCEP region.
A product is considered to be originating if it is:
Wholly obtained in a member country;
Produced in a participating country with originating materials from one or more other RCEP countries;
Produced in a member country with materials from other countries out of RCEP scope and must meet specific rules of goods.
With such conditions, Vietnam can import input materials or parts from other member countries to lower manufacturing costs. When the product meets the requirements set out in the agreement, it will enjoy the preferential tariff and duty treatment in the RCEP region.
For example, a made-in-Vietnam garment product can be produced by fabric imported from a supplier in China and threads imported from Korea. If the product meets the requirement of ROO guidelines, it will receive the preferential tariffs when it is traded to other countries in the free trade zone.
2.3 Stable and large exporting market.
With the participation of 15 countries in RCEP, Vietnamese businesses will have greater market access facilitating exports with huge purchasing power, mainly middle class. Larger product demand coming from other countries also leads to considerable demand for employment, which decreases the unemployment rate in the country.
Accordingly, domestic companies are expected to receive trading advantage from RCEP. The tariff barriers are eliminated significantly, which expands the exporting market.
2.4 Technical cooperation with partners from advanced economies.
As a member of RCEP, Vietnam has close partnership with countries having the highest technological expertise. This cooperation helps Vietnamese businesses improve production performance, raise product quality and cut manufacturing costs effectively.
2.5 Advantageous business environment for foreign investors.
Vietnam has existing strengths in agriculture, electronic manufacturing industry, abundant & cheap labor force and strategic location. Along with aforementioned benefits obtained from RCEP, it is expected to strengthen the pro-business environment of Vietnam to attract foreign investors.
3. Prosperous growth for potential industries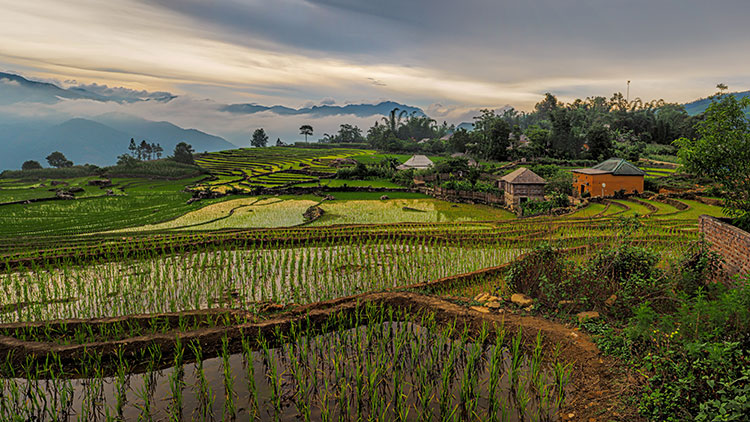 With the participation of RCEP, most of Vietnam's business industries will benefit from the conditions set out in the agreement. Demand for exporting products is expected to rise considerably due to the wide scope of RCEP. Besides, foreign investors will have the opportunity to export their products to the Vietnamese market.
Domestic industries that are expected to receive benefits from RCEP are as follows:
Telecommunication
Information & Communication Technology (ICT)
Textiles
Footwear
Agriculture and Automobiles
Vietnamese companies will maintain a stable market for production and export for a long period, especially in the current uncertain global supply chains. With the facilitation of supply chains, hi-tech companies can efficiently import electronic chips and related materials from South Korea or Japan for domestic production.The export will enjoy tariff preferences in RCEP countries.
With the foremost existing strength in agriculture and fisheries, Vietnamese businesses providing agricultural and aquatic products will remarkably grow under RCEP. It is a big opportunity for Vietnam to gain a high position and competitive advantage in the trade zone.
4. Challenges for Vietnamese businesses under RCEP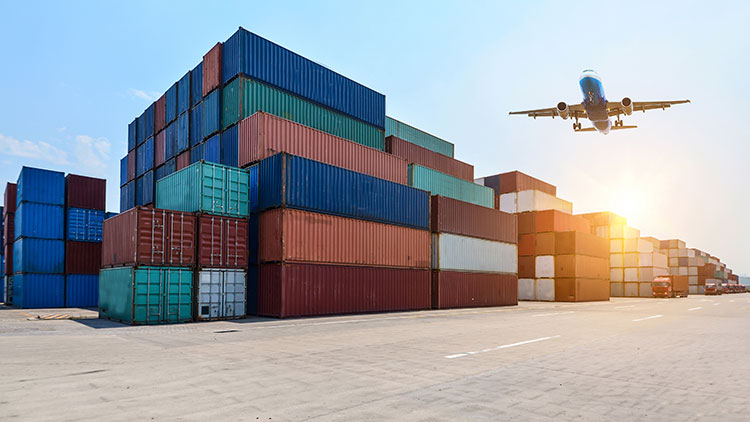 In addition to many opportunities that Vietnam is expected to receive from the trade pact, there are some challenges arising from the RCEP.
When the agreement becomes effective, the competition will be tense due to the increase in the number of overseas goods and service providers to the local market. With conditions set out in RCEP, there is also more freedom to trade and import goods between countries in the region. Thus, Vietnam domestic businesses face the possible loss of domestic customers if they fail to compete with overseas products in terms of price or quality.
The competition will urge Vietnamese companies to upgrade their product quality and variety. It is essential for Vietnamese businesses to improve technology investment in the manufacturing industries as well as agricultural and fisheries sectors.
Although preferential tariffs in RCEP are a plus point, it is also a challenge that Vietnamese companies may face. Since other countries will also receive the tariff treatment, Vietnam's existing favorable treatments are no more a distinct advantage compared to other countries in the trade zone.
Let's take a look at this example
Before joining RCEP, Vietnam has participated in other free trade agreements with other countries such as Vietnam – Korea FTA (VKFTA), Vietnam – Japan FTA (VJFTA) to significantly reduce tariffs for products imported to these countries.
Before RCEP became effective, China had to suffer a 30% tariff for footwear leather imported to Japan while Vietnamese businesses paid only 5%. However, after RCEP comes into effect, China also receives favorable tariff treatment, which makes Vietnamese businesses lose the unique privilege.
RCEP will increase the number of imported products, which may cause dependence on other countries. If the amount of import exceeds the amount of export, Vietnam will rely on foreign power to meet domestic demand and cause the recession of foreign currencies.
5.  Conclusion
Vietnamese businesses are expected to obtain plenty of benefits with its participation in Regional Comprehensive Economic Partnership. With the minimum limitation regarding trade barriers and tariffs, Vietnamese companies have opportunities to boost the growth in goods export to bigger markets. Vietnam can also reach a greater range of overseas goods and services thanks to conditions set out in RCEP.
However, there are still some challenges that Vietnamese businesses can't miss to efficiently utilize the privileges received from the trade agreement.
Foreign investors who want to participate in the Vietnamese business network can now take advantage of RCEP for the optimum business growth.
Disclaimer: While BBCIncorp strives to make the information on this website as timely and accurate as possible, the information itself is for reference purposes only. You should not substitute the information provided in this article for competent legal advice. Feel free to contact BBCIncorp's customer services for advice on your specific cases.
Share this article
Get helpful tips and info from our newsletter!
Stay in the know and be empowered with our strategic how-tos, resources, and guidelines.