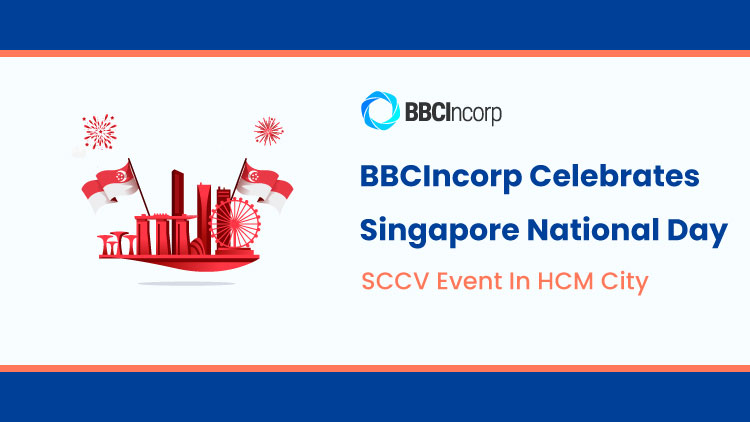 On August 9, the Singapore Chamber of Commerce in Vietnam (SCCV) successfully organized an event to celebrate the 58th National Day of Singapore (9/8/1965 – 9/8/2023) at the Intercontinental Saigon Hotel in Ho Chi Minh City.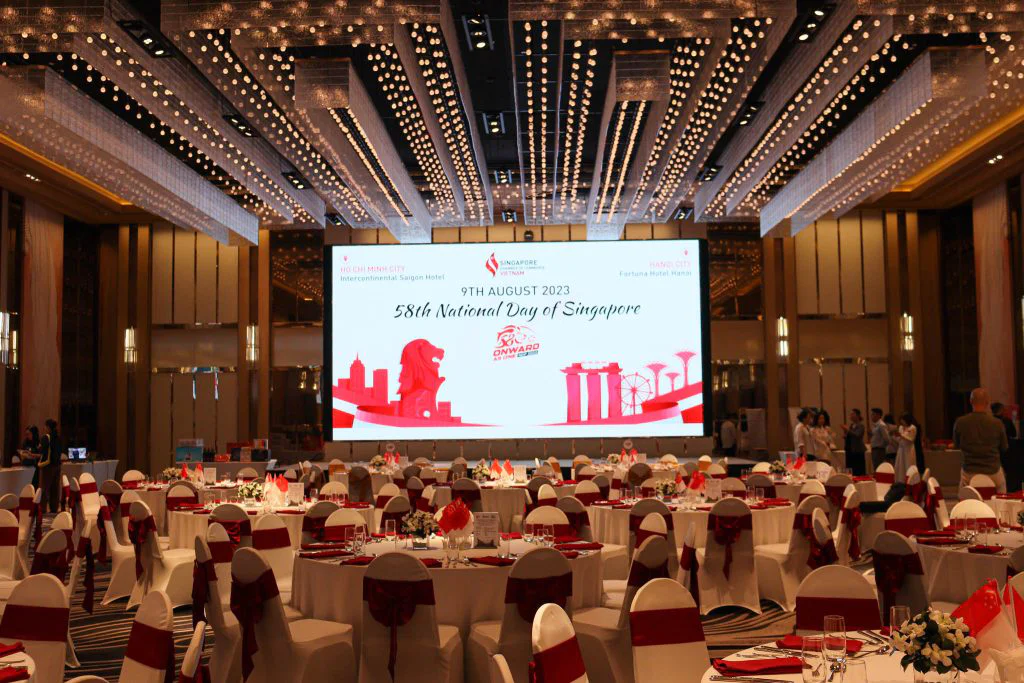 Photo: The 58th Singapore National Day celebration event in Ho Chi Minh City
Singapore has emerged as a notably significant partner for Vietnam. The year 2023 not only commemorates Singapore's 58th National Day but also celebrates the 50th anniversary of the establishment of diplomatic relations between Singapore and Vietnam.
On this important occasion, the Singapore Chamber of Commerce in Vietnam organized a lively gathering that drew the participation of numerous attendees: from governmental bodies, individuals, organizations, and notably, representatives from both Vietnamese and Singaporean enterprises. The event fostered a positive atmosphere for exchange, presenting numerous collaborative and learning prospects for all participants, including BBCIncorp.
At the same time, the event also focused on explaining the idea of "Onward As One," which highlights the importance of togetherness and unity among the people of Singapore. This message doesn't just show a commitment to creating a better future for the country but also showcases a belief in the capacity to broaden collaborations with other nations.
BBCIncorp representatives at Singapore National Day 2023 Event
Upon attending the ceremony, BBCIncorp is delighted to be present as a multinational corporation with extensive experience in helping clients establish their companies and promote business development in Singapore.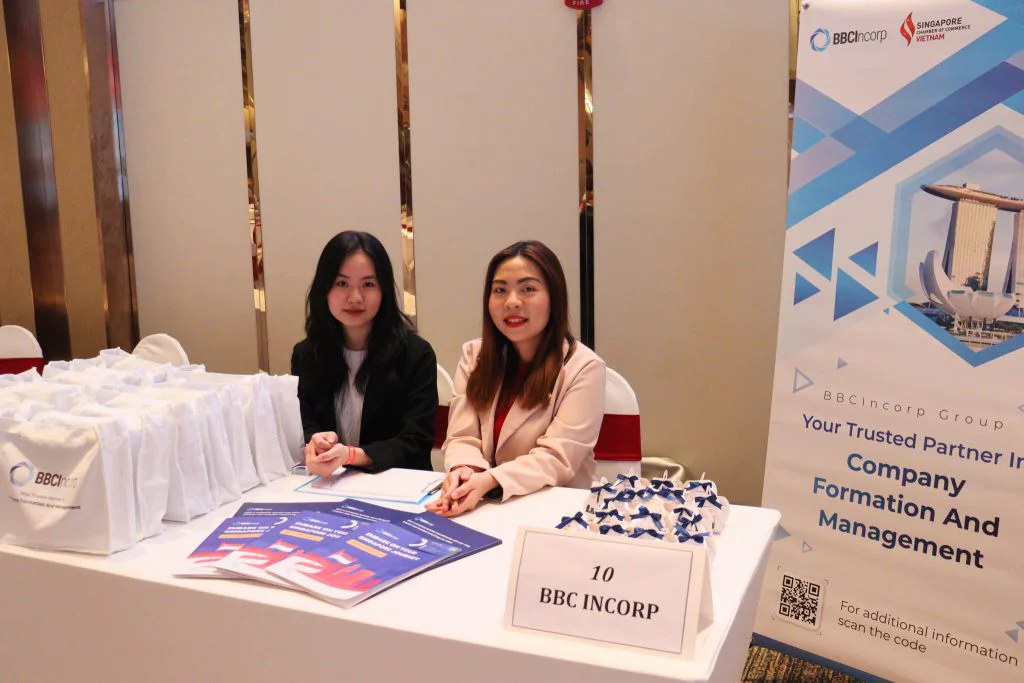 Photo: The BBCIncorp representative team at the event
Throughout the event, our support team dedicated time to engage in conversations and offer expert guidance, providing a comprehensive perspective on the promising market opportunities in Singapore for individuals and organizations seeking growth.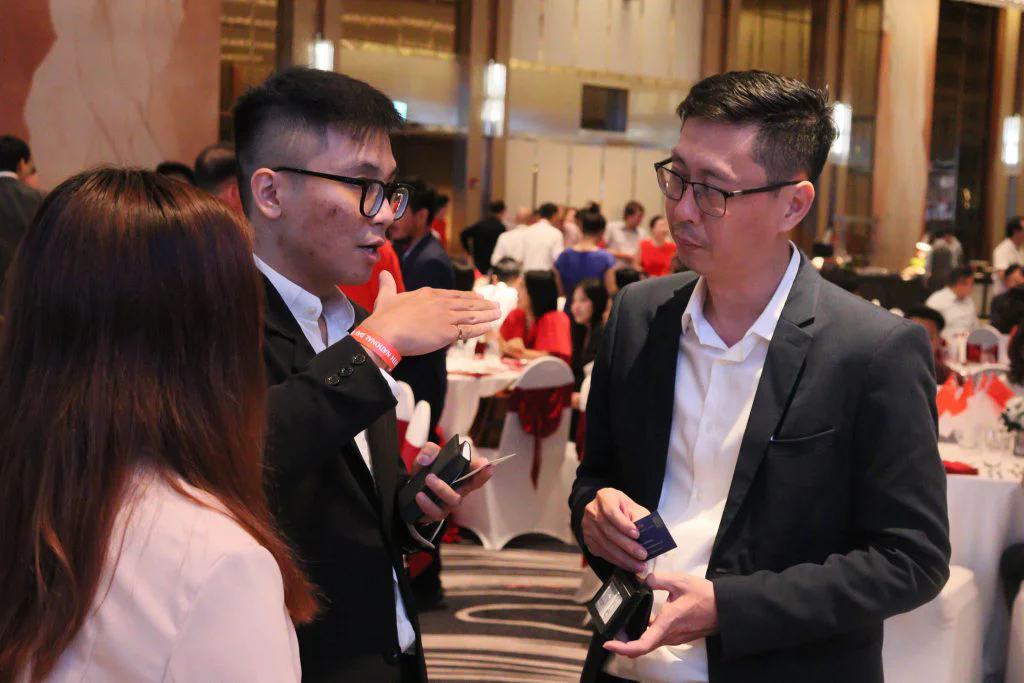 Photo: A BBCIncorp representative engaging in discussions with a guest regarding the potential for business expansion in Singapore
Furthermore, to foster a sense of unity among the attendees, BBCIncorp also arranged gratitude gifts for the event. Notably, these gifts include a guidebook highlighting essential considerations when operating in the Singapore market, drawn from the practical expertise of the professional team.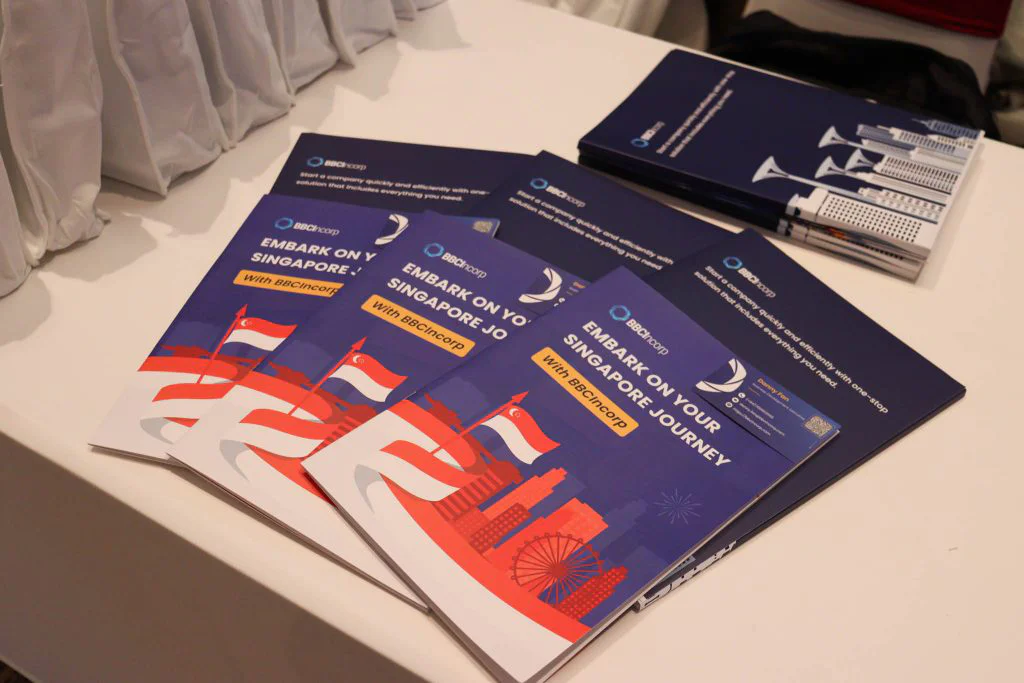 Photo: BBCIncorp's exclusive handbook for doing business in Singapore
In doing so, we aim to demonstrate our keen interest and support for the enterprises and individuals partaking in the event, assisting them in gaining a more comprehensive understanding of the entrepreneurial path in this vibrant nation.
Bridging Businesses To The Dynamic Environment Of Singapore
Having participated in this significant event, our BBCIncorp team is honored to have gained recognition and trust from various partners who have selected us as their service provider for setting up and operating businesses in Singapore.
To further bridge the partnership relationship between Vietnam and Singapore, we look forward to participating in upcoming events to meet and exchange ideas with aspiring entrepreneurs who wish to incorporate in this country.
In case of any inquiries or questions about establishing a business in Singapore or about conducting business in Singapore in general, please feel free to reach out to us via service@bbcincorp.com for timely assistance.
Disclaimer: While BBCIncorp strives to make the information on this website as timely and accurate as possible, the information itself is for reference purposes only. You should not substitute the information provided in this article for competent legal advice. Feel free to contact BBCIncorp's customer services for advice on your specific cases.
Share this article
Get helpful tips and info from our newsletter!
Stay in the know and be empowered with our strategic how-tos, resources, and guidelines.