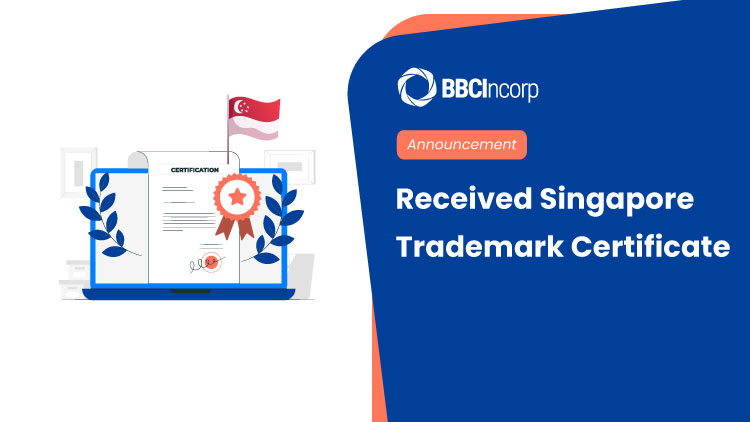 Dear valued customers and partners,
BBCIncorp is delighted to inform you that we have received our trademark certificate in Singapore on the 5th of May.
The trademark certificate is an official document issued by the Singapore Registrar of Trademarks, which confirms the registration, ownership, and legal protection of BBCIncorp's brand identity.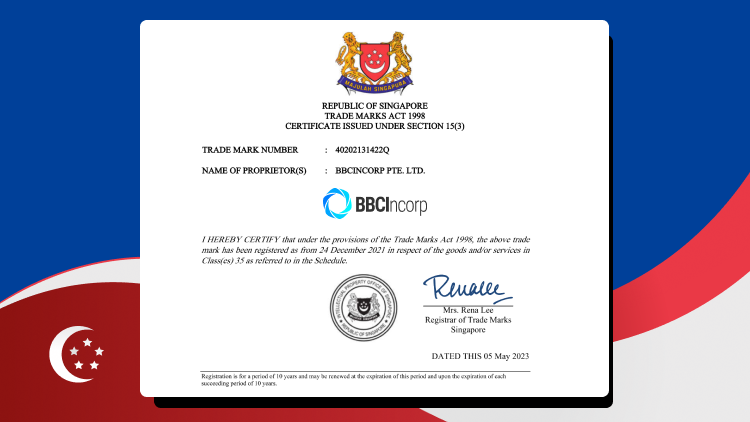 As a registered trademark owner, we are legally protected from any unauthorized use of our trademark and prevent other parties from using or imitating it without permission. This helps us maintain the authority of our brand and ensures that our customers receive high-quality and genuine services.
This trademark certificate stands as a testament to our commitment to delivering excellence across our endeavors, setting high standards, and pushing our boundaries. It is also a reflection of our ongoing dedication to continuous improvement, which allows us to deliver value to our customers.
We would like to express our gratitude to our customers and partners for their continued support and trust in our brand. Our team will continue to work hard to deliver exceptional service and maintain our reputation as a trustworthy and reliable service provider.
We look forward to serving you in the future.
Best regards,
BBCIncorp Pte. Ltd
Disclaimer: While BBCIncorp strives to make the information on this website as timely and accurate as possible, the information itself is for reference purposes only. You should not substitute the information provided in this article for competent legal advice. Feel free to contact BBCIncorp's customer services for advice on your specific cases.
Share this article
Get helpful tips and info from our newsletter!
Stay in the know and be empowered with our strategic how-tos, resources, and guidelines.