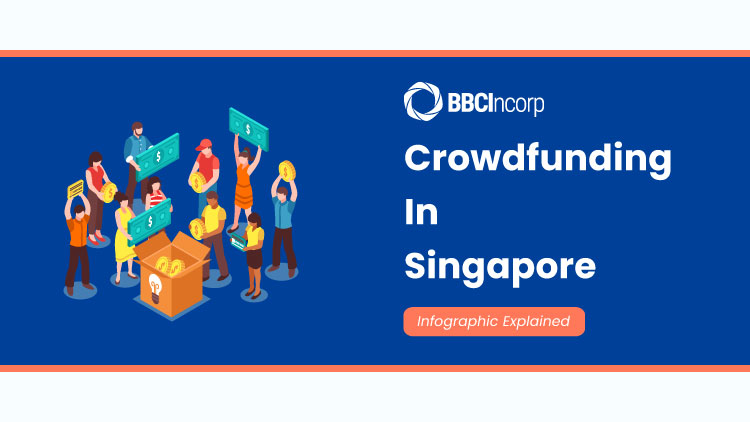 In the dynamic landscape of Singapore's financial ecosystem, the practice of crowdfunding has emerged as a significant avenue for entrepreneurs and businesses alike to stabilize their financial ground before starting up.
In this article, we delve into the nuances of crowdfunding in Singapore, exploring its eligibility, benefits, and procedural insights. All you need to know about this new yet tempting way of fundraising.

Conclusion
Crowdfunding offers a way to secure funds for startups and businesses that face difficulties with traditional fundraising methods. Yet, it's important to grasp its workings to effectively utilize it and handle potential challenges that may come with this new approach to fundraising.
Starting up a business in Singapore?
We are here to help. With our company formation in Singapore, you can easily set up a new business in the city-state effortlessly
For more information about crowdfunding and setting up a business in Singapore, contact us via service@bbcincorp.com
Disclaimer: While BBCIncorp strives to make the information on this website as timely and accurate as possible, the information itself is for reference purposes only. You should not substitute the information provided in this article for competent legal advice. Feel free to contact BBCIncorp's customer services for advice on your specific cases.
Share this article
Get helpful tips and info from our newsletter!
Stay in the know and be empowered with our strategic how-tos, resources, and guidelines.