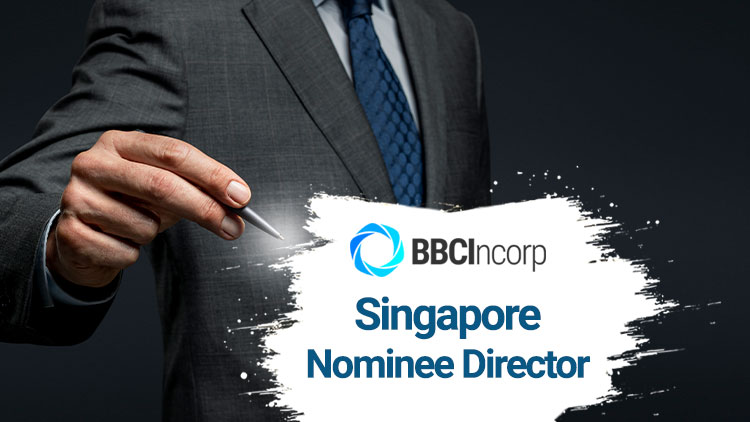 If you are a foreigner and wish to establish your own company in Singapore, you need to appoint a nominee company.
Why? What is it? Who can play that role? What does a nominee director do? How can you fulfill this requirement?
No worries! BBCIncorp got your back, as we cover all the aspects of a Singapore nominee director that you need to know.
1. What is a nominee director in Singapore?
According to the Accounting and Corporate Regulatory Authority (ACRA), as a foreigner, if you want to establish a local company in Singapore, you must:
Use a company registration service from a trustworthy service provider, and
Have a director who resides in Singapore.
As for the legal base, Section 145 in the Companies Act states that "every company shall have at least one director who is ordinarily resident in Singapore".
Those regulations mean that if you cannot find a director who locally resides in Singapore, you cannot start a new company. But, there is a solution. You can pay a fee to hire an eligible person to fulfill this role in your company. This person is called "nominee director", or sometimes "local-resident director". This position needs to be registered with ACRA.
Free ebook
Get your Singapore business started with key matters covered in our all-in-one guideline
Incorporation procedure
Annual compliance requirements
Tax structures
Employment landscape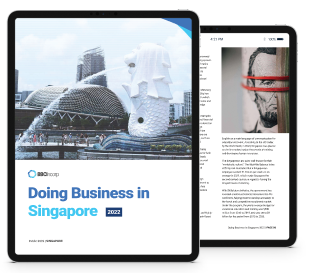 On a side note, in addition to a nominee director, you can appoint other types of directors as well. Particularly, you can appoint other directors to manage the company's everyday tasks. However, the appointed directors must:
Be a natural person who is at least 18 years old;
Have a full legal capacity.
2. Why is there a need to appoint a nominee director in Singapore?
More and more foreigners are coming, establishing their businesses, and investing in Singapore. This bears a potential risk that these foreign-owned companies break laws, abandon their businesses, and run away from Singapore. Some examples of common business crimes are avoiding paying taxes, making illegal transactions, or stealing money from customers and partners.
These risks urge the Singapore government to come up with better governance over foreign-owned businesses. So, it has decided to imply the nominee-director requirement. The underlying idea is that these directors will oversee and ensure that local companies (established by foreigners) stay compliant with the local laws.
And indeed, nominee directors will guarantee to fulfill the above duties. The simple reason is that their liabilities are connected with the companies where they are hired. Any wrong-doings of the companies may cause nominee directors to face severe prosecutions. To avoid this significant risk, nominee directors will try their best to make sure that your company won't break any laws. For instance, they will review all the annual reports of your company before these papers are being sent to related governmental agencies.
3. What are the duties of a nominee director in Singapore?
Regarding the law perspective, there is no distinct line between the powers of a nominee director and a regular director in Singapore.
According to the Section 157A of the Companies Act, directors can exercise all powers of a company in order to manage and run its business, except the powers that the Act or the company's constitution requires the company itself to execute instead.
For example, directors' duties are to make sure that the company keeps its registers properly, files annual reports correctly and on time, conducts annual meetings, and makes decisions according to the laws.
4. Why should you use a nominee service in Singapore?
Small business owners usually use a nominee director service in Singapore because of its convenience, and you should, too. Many service providers nowadays also include a nominee service in their incorporation package. So, you do not have to waste time looking for another service provider to hire a local-resident director. You only need to pay one service provider a one-time fee for a full incorporation service.
Furthermore, some service providers do not take a deposit for a nominee director in Singapore at all. You only need to pay the service fee. With BBCIncorp, you can easily find a nominee director included in our Singapore company incorporation package. And we also do not take a deposit for such nominee service as well, as long as we are appointed to be your company's secretary.
On the other hand, hiring a nominee director on your own, without any proper written agreement, may cause serious risks. A nominee director may take advantage of a director's significant powers to take over your company's shares or business. To prevent this, it is better to hire a nominee director through a trustworthy service provider.
Not only does a service provider can appoint for you a professional local director but also there will be a proper agreement between them. Normally, the agreement will limit the nominee director's responsibilities in your company.
The nominee director does not come to your office or take part in the daily management of your company. In practice, he will be there just to help you fulfill the incorporation requirements. And he will review all the reports before the papers are being submitted to make sure that your company does not do suspicious things.
5. What is the register of nominee directors in Singapore?
It is a legal requirement applied to companies incorporated in Singapore, from 31st March 2017. In particular, your Singapore-incorporated company must form and maintain a register of its nominee director which contains the information about the nominee director's nominator. The particulars of the nominator vary, depending on the fact that whether the person is an individual or a legal entity.
The register will not be made available to the public. However, upon request from ACRA or other public agencies, your company must be able to provide the register and other related documents as well.
Nevertheless, there are some exemptions in which a company does not have to keep a register of a nominee director in Singapore. For example, if it is a foreign company or a certain type of public company. More information can be found here.
6. Can you replace your company's nominee director in Singapore?
You can indeed be the only director of your company. This can be accomplished by getting an Employment Pass. It is a pass issued when an existing company wants to hire you.
With that being said, you can establish your company in Singapore and hire yourself as a director. Once being approved, the Employment Pass allows you to move and relocate to Singapore. Then, you will be considered a local-resident director, meaning your company does not need a nominee director anymore.
However, the process of submitting and getting an Employment Pass can last for several months. Until the pass received in your hand, your company will still need a nominee director to fulfill the incorporation requirements in Singapore.
7. Keynotes of nominee directors in Singapore
A nominee director in Singapore helps you to meet the incorporation requirements (that is your company must have a director who locally resides in Singapore).
Almost all incorporation service providers include a nominee director service in their package. Using a nominee service may bring you peace in mind since the directors are professional and hired with proper contracts.
Your Singapore-based company must keep a register of its nominee director which contains particulars of the nominator.
You can be the sole director of your company in Singapore by getting an Employment Pass and moving to Singapore. However, until then, your company still needs a nominee director in Singapore.
If you have any further questions about Singapore incorporation and nominee director, talk to our experts now!
Disclaimer: While BBCIncorp strives to make the information on this website as timely and accurate as possible, the information itself is for reference purposes only. You should not substitute the information provided in this article for competent legal advice. Feel free to contact BBCIncorp's customer services for advice on your specific cases.
Share this article
Get helpful tips and info from our newsletter!
Stay in the know and be empowered with our strategic how-tos, resources, and guidelines.