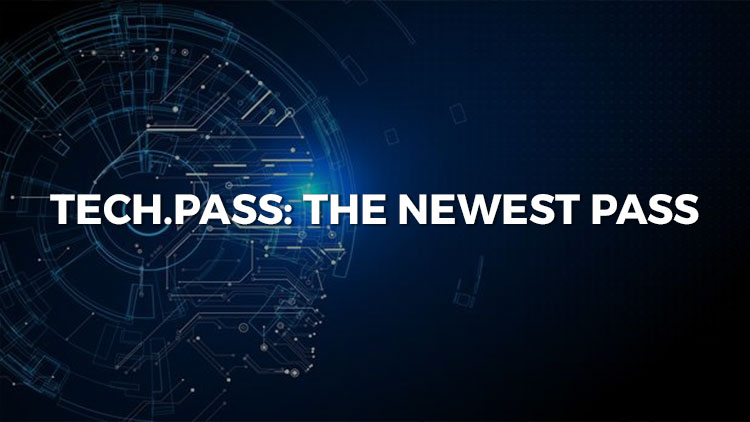 In November 2020, the Economic Development Board (EDB) has just introduced a plan to launch a new type of work pass in Singapore. It is named Tech.Pass and specified only for tech fields.
So, what's special about Singapore Tech.Pass? Let's find out!
1. Why is Tech.Pass introduced in Singapore?
The Tech.Pass is introduced as an extension of the Tech@SG Programme.
The Tech@SG Programme offers growing companies in tech-related fields access to the talent pool needed to expand and scale up their businesses in Singapore. If a company is eligible for this scheme, it can expect to receive up to 10 Employment Passes for foreign employees who will work as a core employee of the company. The scheme will significantly reduce the rate of rejection to obtain these passes.
In order to further develop Singapore as an advanced tech hub in the region, Tech.Pass comes in to play. Its aim is to attract highly accomplished foreign entrepreneurs, high-level leaders, and technical experts to the Lion City. The pass is expected to enhance the local tech ecosystem by bringing up the number of tech enterprises established in Singapore as well as widening the talent pool.
2. What are Tech.Pass holders allowed to do in Singapore?
The special thing about Singapore Tech.Pass is the fact that it provides the holders with a high degree of flexibility. Particularly, if you are a Tech.Pass holder, you are allowed to participate in a wide range of activities within 2 years (since the pass will be valid for 2 years).
The allowed activities include:
Starting and running one or more tech companies in Singapore;
Being a director of one or more Singapore-based companies;
Investing in one or more Singapore-based companies;
Being hired as an employee in one or more Singapore-based companies (at any time);
Transiting between employers or to an entrepreneur;
Being a mentor or advisor of one or more Singapore-based companies;
Conducting corporate training or workshops;
Giving lectures in Singapore institutes of higher learning.
3. What are the differences between Singapore Tech.Pass and Employment Pass?
Tech.Pass has significant advantages over Employment Pass and other Singapore passes as well. Particularly, you can apply for Tech.Pass individually without sponsorship from an employer. This also means that you do not need to secure an employment in Singapore in order to apply for the pass.
If you have already been an Employment Pass holder (or PEP or EntrePass), you can still change your pass to Tech.Pass, as long as you can meet all the requirements for the pass application.
Furthermore, as mentioned above, you can do many activities while holding a Tech.Pass. Meanwhile, with an Employment Pass, the activities are much more restrictive. For example, you do not have the freedom to switch jobs between different employers.
4. When can applicants apply for Singapore Tech.Pass?
Tech.Pass is administered by the Economic Development Board (EDB) and it is not available for application, yet. More information will be revealed later in January 2021 on the EDB website.
It is expected that you can start applying for such pass in the same month. BBCIncorp will update new information in this blog as soon as possible.
Noticeably, upon the first launch of Tech.Pass in Singapore, there will be only 500 places for applicants, following a first come first serve basis. In case the pass expires, you can renew the pass for another 2 years, as long as certain conditions are met.
The effectiveness of Tech.Pass will be then reviewed, based on the benefits it brings to the local tech ecosystem and the feedback from individuals and stakeholders. If the outcome is positive, there might be another launch of Tech.Pass in Singapore.
5. What are the conditions for Tech.Pass application in Singapore?
Although the application procedure has yet to be published, EDB has announced a general set of criteria for applicants to consider. In particular, to apply for Singapore Tech.Pass, you need to fulfill two of the following three conditions:
Your last drawn fixed monthly salary (basic monthly salary quoted in employment contract) in the last 1 year is at least S$20,000. In case of annual business income, it has to be more than S$240,000.
You have accumulated 5 years of experience in a leading role in a tech company with a valuation/market cap of at least US$500 million or a raised fund of at least US$30 million.
You have accumulated 5 years of experience in a leading role in the development of a tech product that has at least 100,000 monthly active users or at least US$100 million annual revenue.
6. How to renew a Tech.Pass in Singapore?
As mentioned above, a Singapore Tech.Pass has a validity of 2 years and it can be renewed thereafter. In order to renew, you need to meet the two conditions below:
a. Having total assessable earned income (either salaries or business income, or both combined) of at least S$240,000, based on the latest Notice of Assessment from IRAS;
OR
Proving total annual business spending of at least S$100,000 and employing at least 1 local PME (professional, manager, and executive) or 3 LQSs (local residents who earn at least S$1,400/month and receive CPF contributions for at least 3 months).
AND
b. Having at least two of the following achievements, with at least one achievement mentioned in the first 5 lines:
Founded a tech-related company in Singapore
Served a CEO, CTO, APAC MD in a tech company in Singapore
Served a leading role in at least two tech companies in Singapore
Employed as a senior engineer or senior researcher leading a team in a Singapore-based company
Employed as a technical team leader in at least two Singapore-based companies
Served as a director in a Singapore-based company
Served as an advisor or mentor of a Singapore-based start-up
Served as a professor, lecturer, adjunct professor or adjunct lecturer in a Singapore Institute of Higher Learning
Provided workshops or corporate training classes
Invested in at least one Singapore-based tech company
Keynotes of Singapore Tech.Pass
There are only 500 places for Singapore Tech.Pass applicants upon the first launch.
The pass will be open for applications in January 2021 (expected). Further details on the process will be revealed in January as well.
Tech.Pass allows its holders a wide range of activities, including registering a tech company in Singapore.
In order to apply for Tech.Pass, applicants need to have experience in a leading role in tech fields.
Tech.Pass can be reviewed for another two years if certain conditions are met.
There is no guarantee that there will be another launch of Tech.Pass in Singapore.
Overall, Singapore Tech.Pass is suitable for highly qualified candidates in tech fields. If you do not satisfy the requirements, there are still many other passes that you can apply to move to Singapore, for example Employment Pass or EntrePass.
If you have any questions regarding Singapore work passes, please contact us for answers! BBCIncorp is always willing to help!
Disclaimer: While BBCIncorp strives to make the information on this website as timely and accurate as possible, the information itself is for reference purposes only. You should not substitute the information provided in this article for competent legal advice. Feel free to contact BBCIncorp's customer services for advice on your specific cases.
Share this article
Get helpful tips and info from our newsletter!
Stay in the know and be empowered with our strategic how-tos, resources, and guidelines.