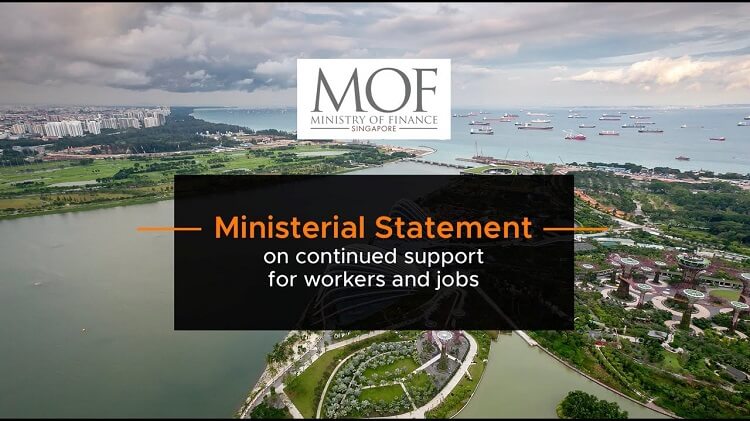 After several budgets, recently, the Deputy Prime Minister, Heng Swee Keat, has just announced the fifth budget with the main focus placed on supporting businesses and creating jobs. Below is a summary of the specific measures for enterprises:
1. Extension to Jobs Support Scheme
The scheme was first introduced at the beginning of the pandemic and it has distributed over $16 billion to businesses in need. The government has decided to extend the JSS for seven more months (covering wages paid from September 2020 to March 2021).
The JSS will provide different co-funding rates to different sector tiers, basing on their abilities to recover. For detailed information on the scheme, click here.
2. Launching Jobs Growth Incentive
Mr.Heng has announced the government will launch a new $1 billion scheme, called Jobs Growth Incentive, to create new jobs for the Singaporean workers, especially for the mature ones.
From September 2020 to February 2021 (inclusive), for each company that increases its overall local workforce size and increases its local workforce size earning at least $1,400/month (compared to August 2020), the government will:
Co-pay 50% of the first $5,000 of gross monthly salary of each newly-hired worker who is 40 years old or above, for up to 12 months.
Co-pay 25% of the first $5,000 of gross monthly salary of each newly-hired worker who is less than 40 years old, for up to 12 months.
3. Further Support to Hardest-hit Sectors
An additional $187 million will be allocated to the Aviation support package. The purpose is to support local carriers to regain Singapore's air connectivity to the world as well as to supply further cost relief to Singapore's airlines, ground handlers, cargo agents, and airport tenants.
To encourage local tourism, a sum of $320 million will be set aside for tourism credits (called SingapoRediscovers Vouchers). This will help the sector to retain its core capabilities.
4. Enhancement to Startup SG Founder
In order to support startups and boost innovation, the government has set aside up to $150 million to improve the quality of the Startup SG Founder program. The amount will be used to raise capital grant as well as provide mentorship to startups.
5. Conclusion
The total spending for the fifth budget may go up to $8 billion. Through many supporting budgets, it has been proven that the Singapore government does care and done an amazing job to assist businesses to overcome such a hard time due to Covid-19.
You can find out more information about these budgets on the Singapore Budget's website or on our website as BBCIncorp summaries all the news for you.
Disclaimer: While BBCIncorp strives to make the information on this website as timely and accurate as possible, the information itself is for reference purposes only. You should not substitute the information provided in this article for competent legal advice. Feel free to contact BBCIncorp's customer services for advice on your specific cases.
Share this article
Get helpful tips and info from our newsletter!
Stay in the know and be empowered with our strategic how-tos, resources, and guidelines.