Break Free From Corporate Governance Hassle
According to Section 474, Cap. 622 Companies Ordinance, every business entities in Hong Kong have to maintain a corporate secretary at all times for administrative tasks. Appointing a corporate secretary is compulsory for any entrepreneur looking to set up a company in Hong Kong.
So, what are the key duties of a Hong Kong corporate secretary?
Work with regulatory bodies and agencies such as Hong Kong Registrar of Companies, Stock Exchange of Hong Kong, and so on.
Ensure the company and all of its operation are fully compliant with all statutory laws
Take care of tax reports, keeping of statutory books, meeting arrangements and related corporate changes to relevant authorities
With a skillful and professional team, we provide top-notch company secretary service that free you from compliance risks and challenges.
Why Our Hong Kong Company Secretary Service?
We handle your filings, formalities, and deadlines. So you can be sure your Hong Kong business is in good standing at all times!
Meet deadlines
We keep you updated with important deadlines, making sure the tax obligations of your Hong Kong business are matched on time and in an efficient manner at the end of every fiscal year.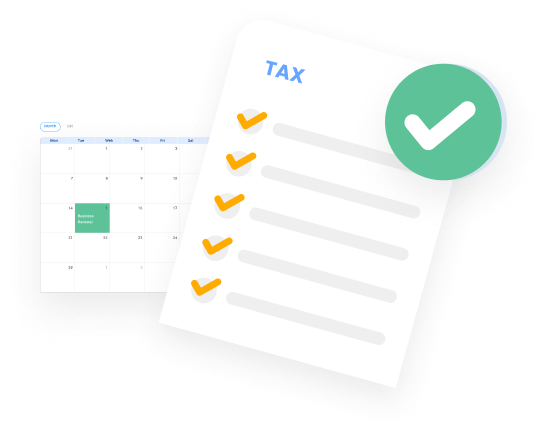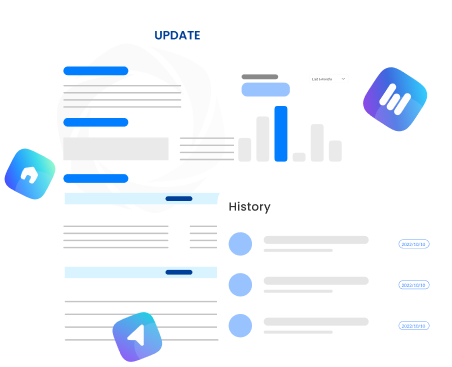 Update information
We handle your mandatory filings and protocol.
We also make sure your company info is up-to-date, record any changes (i.e, you change the shareholder structure, company names, or address) and arrange amendment filings with relevant authorities if necessary. So you don't get hit with fines and penalties that could hurt your bottom line.
Stay compliant
Get support from our team of experts to fulfil your governance requirements and stay in good standing all the time.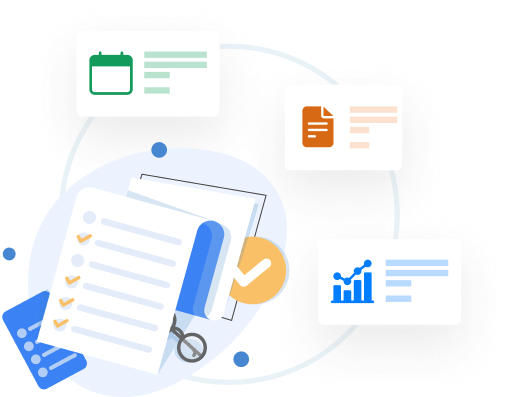 Pricing
Change Company Particulars
Change company's officers
Share related changes
Annual compliance
Proactive, professional, and passionate
Whatever business you're doing, be confident you're in the best hand. When it comes to corporate secretarial service, you won't find a more committed team.
Rely on our distinguished team of consultants that attends to the specific needs of your business.

Our team handles all your ongoing compliance and daunting paperwork. So you have more time to focus on what really matters!

Only pay for what you need with our customized pricing that perfectly fits your styles and budgets, no hidden charges guaranteed.

BBCIncorp helped us set up an offshore entity in the British Virgin Islands, their support in getting the entity established was excellent, with transparent services and costs, and their attention to detail is second to none. I want to thank Esther and the whole team at BBCIncorp for providing this critical service at such a rapid pace; which is essential to achieving and sustaining exponential growth for emerging companies.

Working with BBCIncorp on a first-time experience on behalf of one of our international clients was a great experience since the initial attention and follow up with all our questions, client's specifications, and needs, we are very satisfied with the service and personalized attention that BBCIncorp provided us, we will gladly work again with them.

Beth B. Lawton
Foster Swiss
I am truly delighted to work with BBCIncorp and so it has been since my very first contact with Sheryl some years ago. I would highlight BBCIncorp's pristine promptness to keep us updated, the plethora of the services offered, and the sensitive human touch in regards to document management and personal interaction between us.

Pavlos Polianidis
Apocentre
I would like to express my gratitude for the services provided by BBCIncorp. It was my first BVI company and my understanding and knowledge were close to none. I got all my questions answered before even starting the process so I got educated fairly quickly thanks to you. The process of opening the BVI company was very smooth and, to be honest, I can't even recall doing much except for filling out a couple of forms. I would like to thank you for yet another time, and I will definitely recommend you to some of my friends and partners in the future.

I am very happy with BBCIncorp's service.  10/10

Shraddha Khattri
StartUP TRU
I am really fond of BBCIncorp services' professionalism and transparency. I would especially like to mention Esther. She has been very active in responding to all my queries and very helpful in solving major issues. Looking forward to the long-term association with BBCIncorp.

Phong Dao
Investpush Legal
It's really impressive with your services in all steps. In particular, we can do the payment in many methods which is very meaningful for our situation in Vietnam.
Our Relationship Manager, Ms Esther is so nice, she has supported us immediately when she is available. We are highly appreciated.
We are a law firm, we have to provide the best services to our clients and you are the most suitable Partner to help us.
Frequently Asked Questions
What is a corporate secretary?
A corporate secretary is an officer who handles the company's administrative work.
He or she makes sure the company's operation is under Hong Kong statutory requirements, laws, and regulations.
The corporate secretary also manages the compliance status of the company. And acts as a mediator between the company's shareholders and directors.
The role of corporate secretaries is of vital significance. Because it affects the direction, administration, and corporate governance of a Hong Kong company.
Who can be qualified as corporate secretary?
There are two types of corporate secretaries: individual and entities.
Any individual can become a corporate secretary as long as he or she resides in Hong Kong.
A foreigner residing in Hong Kong can also be a corporate secretary.
An entity needs to have a local registered office to be qualified as a corporate secretary.
Why do Hong Kong companies need a corporate secretary?
As you incorporate a company in Hong Kong, the corporate secretary is one of the most important aspects.
Here are some of the primary reasons you should have a corporate secretary.
Legal requirement to register your business
Having a corporate secretary is a primary condition for any company registered in Hong Kong, according to Section 474, Cap. 622 Companies Ordinance.
You may face prosecution for trying to operate without a corporate secretary.
The gatekeeper for your firm
When the Hong Kong administration wants to contact your company, they'll reach the corporate secretary first.
The secretary will provide any clarifications or information that the government agencies require.
Compliance with local laws, policies, and regulations
There are specific regulations and policies for business operations in Hong Kong. A corporate secretary will help you understand and follow these obligations. He/she also ensures your business does not get into conflict with the law.