Offshore Company Registration in Hong Kong
Offering complete ownership to foreigners
Profit tax rate ranges from low 8.25% - 16.5%
Foreign sourced income is exempted from corporate income tax
No sales tax, import, capital gain tax or tax on dividends and interest
No withholding tax on dividend distributions and interest payments made out to a resident or non-resident
Straightforward gateway to Mainland China and Asian markets
The world's third easiest country to do business with in 2020 by World Bank
Company Registration For Any Industry
Hong Kong has plenty to offer in terms of business opportunities. Let's take a look at what some of the prominent prospects you can look forward to below:

Hong Kong Company Formation Packages
Private Limited Company (LTD)
Bring Your Next
Business Venture Online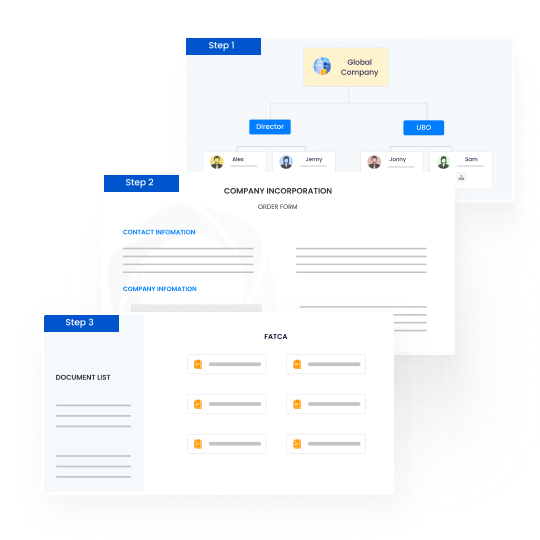 Streamlined process
Start at your own pace. And reduce waiting time for back-and-forth email communication.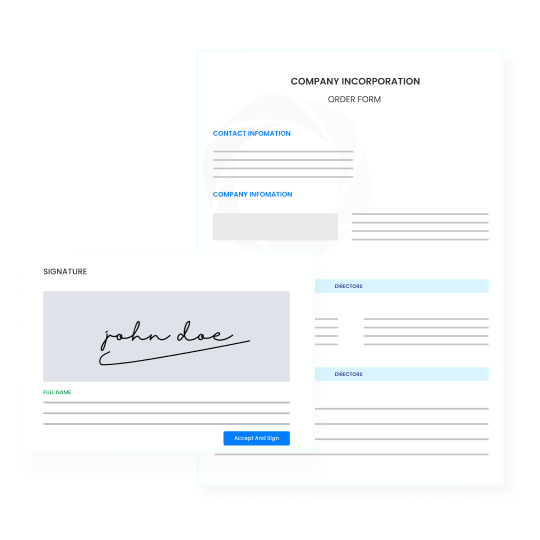 E-signature
Collaborate with your partner more easily. Less paperwork, more efficiency.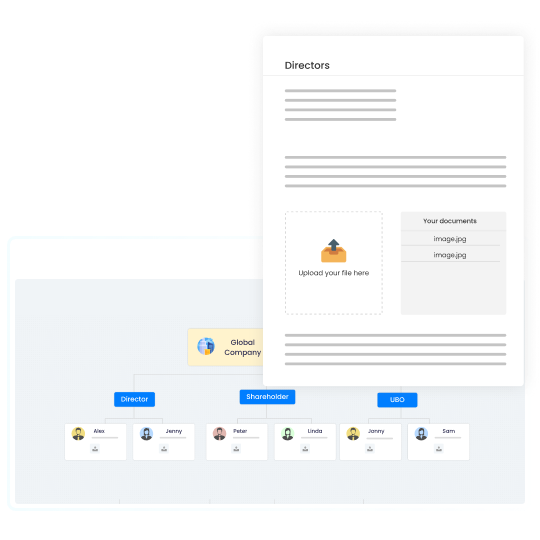 Digitized KYC
Standardized form & organizational chart to let you control and declare your information effortlessly.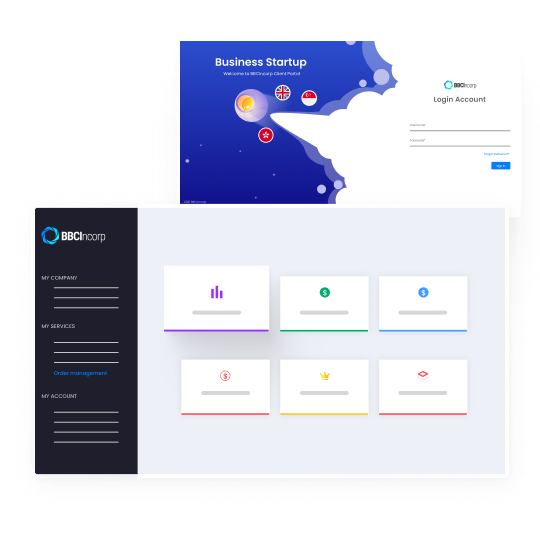 Centralized management portal
24/7 access to company documents on high-security cloud infrastructure. And no worry about key compliance deadlines with the auto reminder.
We make opening the business bank account simple
Opening an account with traditional banks is a good starting point if you want to grow your business. But if you're a startup and your banking needs don't include premium offerings from high-end providers. A Fintech-based account is a simpler option.
We simplify your company incorporation
Our streamlined process is broken down into 4 simple steps, purposely designed to expand your confidence as you go.
1
Create your orders
Enter our online order platform for an easy onboarding experience and tailor your orders. We have different packages of Hong Kong offshore company formation and additional services that suit your goals. During this process, we also provide free consulting to help you set up the right company structure per your need.
2
Make payment
You can settle payment for services via flexible payment options including debit/credit card of Visa, Master, Amex or Bank Transfer. After you complete payments, we will provide you a with checklist of required information for Hong Kong company registration.
3
Collect and verify KYC documents
Once we've received your payment, our customer service will contact you to process the necessary paperwork. We'll guide you to properly prepare documents for incorporation in Hong Kong via KYC online form. You can also access our digital Client Portal to proceed with the incorporation steps and keep track of the process anytime, anywhere.
4
Finish the company registration
The electronic documents are ready after 2 working days of company formation, and it takes 3-7 days to courier the original kit.
Here's what your company looks like in terms of costs
What documents to prepare?
Passport of all shareholders/directors

Address proof of all shareholders/ directors i.e. identity card, bank statement, driving license, utility bill

10-second selfie video of each member holding his/her passport, and speaking their name, passport number, and the service you need

Incorporation checklist download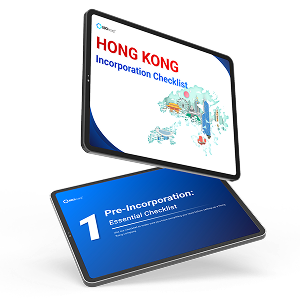 Not sure about how to start a business? Crush your uncertainty and gain an extra edge with our Hong Kong Incorporation Checklist.
Company launching requirements

Steps and application procedure

Checklist of business licenses

Post-registration keynotes
Accounting solution for HK Start-ups and SMEs
Economic package with Multi-tier pricing
Xero cloud accounting
Efficient communication
Local Certified Experts
Need more help to set up a business in Hong Kong?
Just get in touch with us. We typically respond within 2 hrs.
Frequently Asked Questions
Incorporation
Corporate structure/capital
Taxation
Post-incorporation
Get helpful tips and info from our newsletter!
Stay in the know and be empowered with our strategic how-tos, resources, and guidelines.