Offshore Company Registration in St. Vincent & Grenadines
Business Company (BC) / Limited Liability Company (LLC)
One of the fastest company registries worldwide
New company can be incorporated within 24hrs
Ideal place to for Crypto and Forex company setup
Tax exempt on income from outside SVG for BCs
Directors/ shareholders can be of any nationality
Director/ shareholder can be natural persons or body corporates
LLCs may serve as an alternative to achieve the same while negating the effect of substance regulation in SVG
Company formation in 1 business day
No tax on foreign-source income
Simple maintenance, no reporting requirements
Privacy secured with company registers not public
Customized company packages to your needs

St. Vincent & Grenadines Company Formation Packages
Business Company (BC)
Limited Liability Company (LLC)
Bring your next business venture online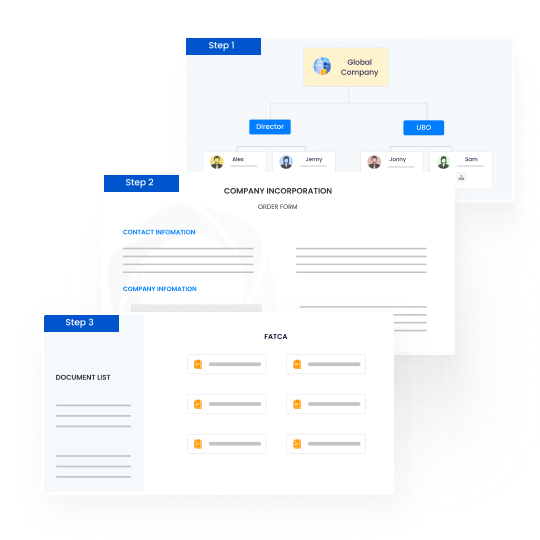 Streamlined process
Start at your own pace. And reduce waiting time for back-and-forth email communication.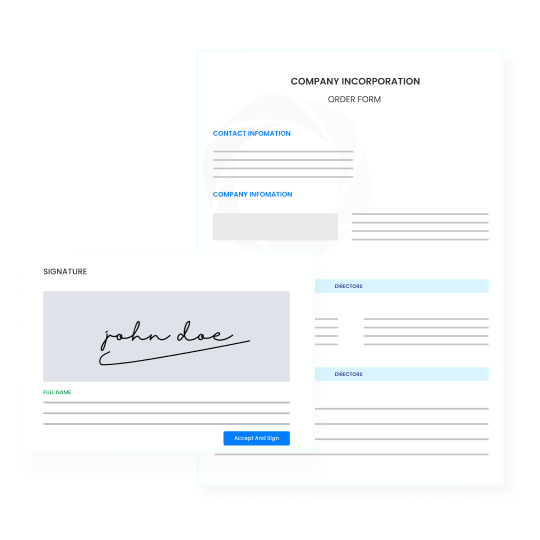 E-signature
Collaborate with your partner more easily. Less paperwork, more efficiency.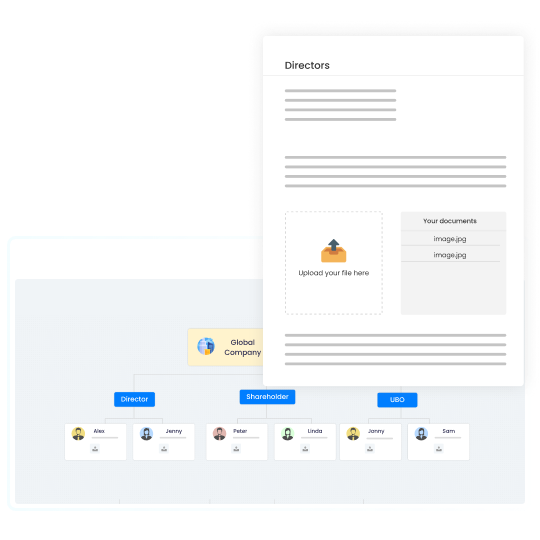 Digitized KYC
Standardized form & organizational chart to let you control and declare your information effortlessly.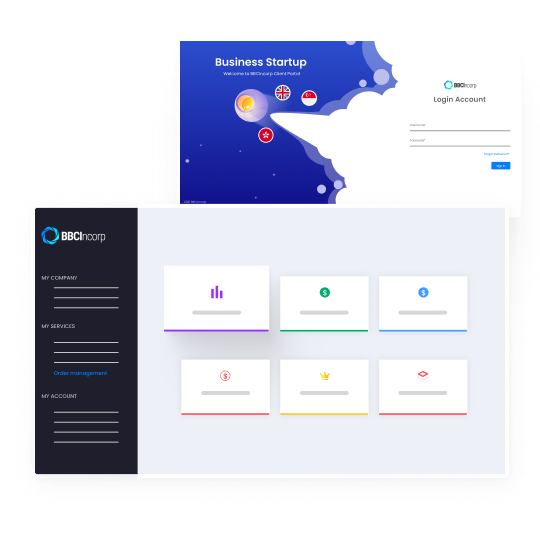 Centralized management portal
24/7 access to company documents on high-security cloud infrastructure. And no worry about key compliance deadlines with auto reminder.
St. Vincent & Grenadines
Company Incorporation Process
1
Create your orders
Enter our online order platform for easy onboarding experience and tailor your orders. We have different packages and additional services that suit your goals. All information filled in is secured over 256-bit encrypted line.
2
Make payment
You can settle payment for services via flexible payment options including debit/credit card of Visa, Master, Amex or Bank Transfer. After you complete payments, we will provide you a checklist of required information for St. Vincent & Grenadines company registration.
3
Collect and verify KYC documents
Once we've received your payment, our customer service will contact you to process the necessary paperwork. We'll guide you to properly prepare documents for incorporation in St. Vincent & Grenadines via KYC online form. You can also access our digital Client Portal to proceed with the incorporation steps and keep track of the process anytime, anywhere.
4
Finish the company registration
The electronic documents are ready after 2 working days of company formation, and it takes 3-7 days for courier the original kit.
Required Documents
A general documents required for setting up an IBC in Saint Vincent and Grenadines can be found below:
Notarized / Certified True copy of 2 IDs (i.e. passport, driver's license, national ID)

Notarized / Certified True Copy of Address Proof

Bank or professional reference letters

Bank Statement or relevant document confirming the Source of Funds/ Wealth
We also provide true copy certification service for your personal identity documents as per your need.
* See certified true copy guide

Need more help to set up your business St. Vincent & Grenadines?
Just get in touch with us. We typically response within 2 hrs.
Frequently Asked Questions
company formation
corporate taxation
company director/shareholder