Offshore Company Registration in UK
The current corporate tax rate is set at 19%
Ranked among top 10 countries worldwide for ease of doing business by the World Bank
Supportive financial schemes accompanied by world-class infrastructure
Having access to one of the world's largest network of double tax treaties (DTT) with more than 130 countries
High-skilled labor force with a relatively lower cost compared to other European countries

UK Company Formation Packages
BBCIncorp provides one of the best UK business registration services. Our packages include all costs of forming a company in the UK. We support you through every step of the incorporation process.
Limited Liability Partnership (LLP)
Private Limited Company (LTD)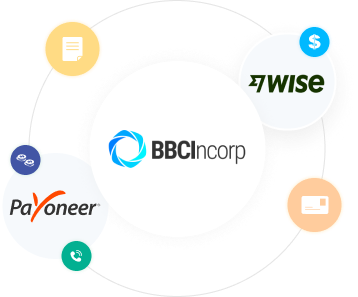 for your
UK company
efficiently


For a business account, we have partnered with:
With their services, your UK company can easily receive and transfer money internationally.
Multi-currency business account
Support 80+ countries all over the world
Fast transfer with low fees
Mobile app and available debit cards
Incorporate your UK company with us! We offer free support for your business account.
Bring your next business venture online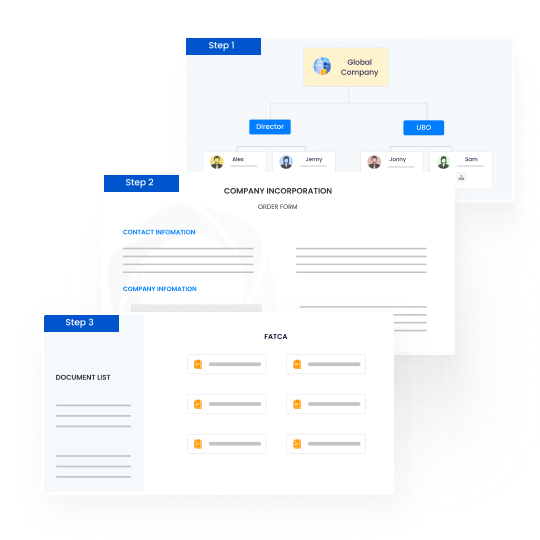 Streamlined process
Start at your own pace. And reduce waiting time for back-and-forth email communication.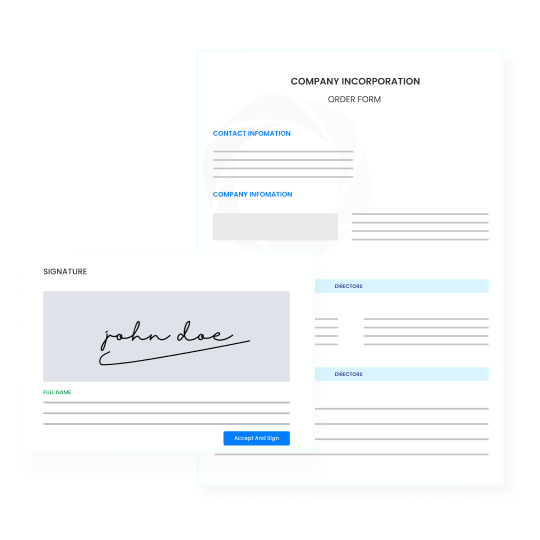 E-signature
Collaborate with your partner more easily. Less paperwork, more efficiency.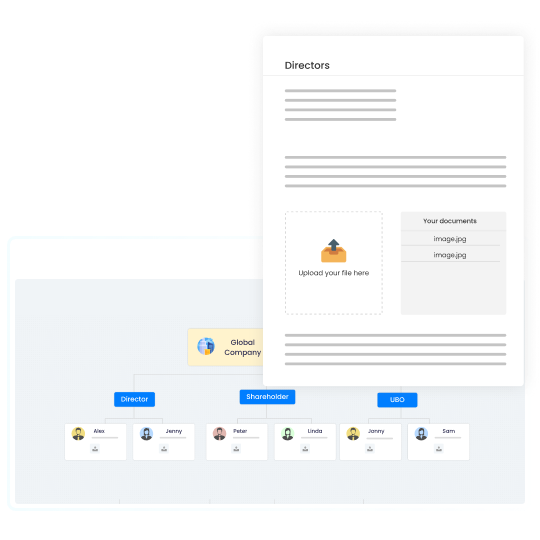 Digitized KYC
Standardized form & organizational chart to let you control and declare your information effortlessly.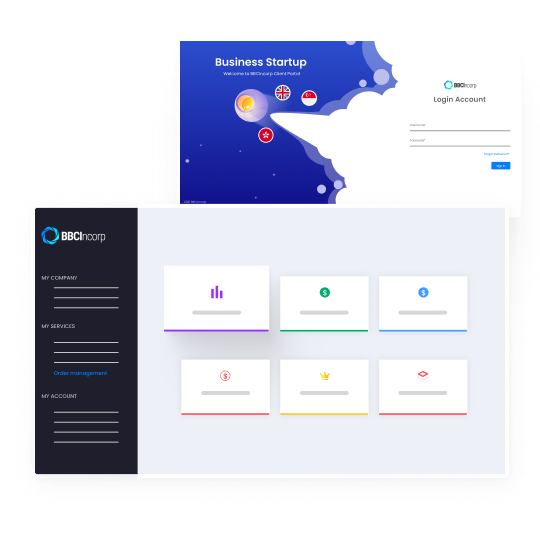 Centralized management portal
24/7 access to company documents on high-security cloud infrastructure. And no worry about key compliance deadlines with auto reminder.
United Kingdom
Company Incorporation Process
1
Create your orders
Enter our online order platform for easy onboarding experience and tailor your orders. We have different packages and additional services that suit your goals. All information filled in is secured over 256-bit encrypted line.
2
Make payment
You can settle payment for services via flexible payment options including debit/credit card of Visa, Master, Amex or Bank Transfer. After you complete payments, we will provide you a checklist of required information.
3
Collect and verify KYC documents
Once we've received your payment, our customer service will contact you to process the necessary paperwork. We'll guide you to properly prepare documents for incorporation via KYC online form. You can also access our digital Client Portal to proceed with the incorporation steps and keep track of the process anytime, anywhere.
4
Finish the company registration
The electronic documents are ready after 1-2 working days of company formation, and it takes 3-7 days for courier the original kit.
Required Documents
The list below presents general documents needed for UK offshore company registration. Contact us if you need further details!
Notarized / Certified copy of passport or identity card for all members;

Notarized / Certified copy or original of address proofs for all members such as utility bills, driving license, debit/credit card statement dated within 3 months.
We also provide true copy certification service for your personal identity documents as per your need.
* See certified true copy guide

Need more help to set up a business in the United Kingdom?
Just get in touch with us. We typically response within 2 hrs.
Frequently Asked Questions
company formation
corporate taxation
maintenance requirement