Free Ebook
Handbook For Going Offshore
A comprehensive guide covering everything you need to know about starting, running, and managing your business in offshore jurisdictions.
Here's a Preview of What You'll Learn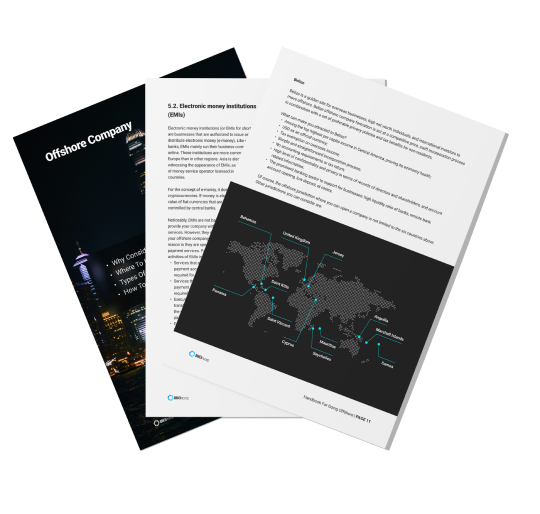 Incorporation
Key features of offshore company
Top offshore countries for company incorporation
Types of offshore structures to consider
Procedure to form an offshore company, from picking names to fulfilling KYC and submitting application
Compliance
Compliance obligations for U.S citizens
International compliance rules
Banking
Best countries to open offshore bank account
Checklist of required documents for bank application
Virtual banks and Electronic Money Institutions (EMIs)
Tips to increase success rate for bank account opening
Ready to learn more about doing business in offshore countries?
Fill out the form to access your Handbook for Going Offshore.