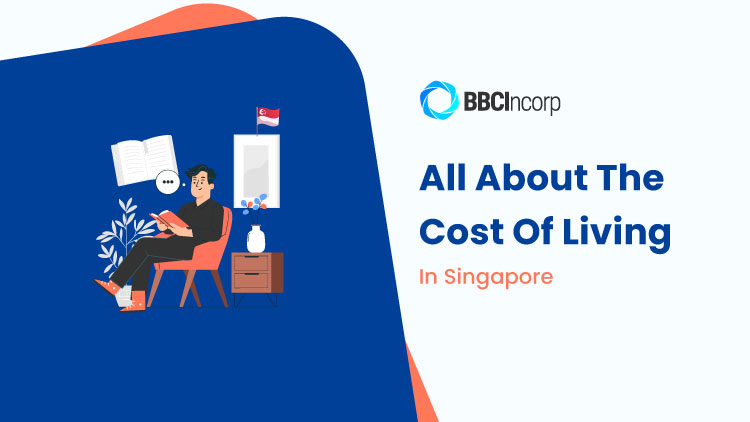 A comprehensive understanding of the cost of living in Singapore is essential for expats and residents alike. Amidst the thriving business landscape and abundant opportunities, you must be mindful of Singapore's living costs to manage your finances accordingly.
Throughout this article, we will explore the key elements that shape the Singapore living cost, offering valuable insights into essential expenses and more.
Average cost of living in Singapore
Is Singapore expensive to live in? Well, this country is, after all, renowned for its living expenses, consistently ranking among the most expensive cities worldwide, according to Numbeo.
According to recent statistics, the average monthly cost of living for a single person in Singapore is approximately SGD 3,000 to 4,000. Hence, to enjoy a comfortable lifestyle, the average monthly salary to live in Singapore typically falls between SGD 6,000 and 8,000.
For instance, housing expenses account for a huge fraction of the budget, with rental rates for a one-bedroom apartment in the city center around SGD 2,500 per month. Groceries and dining out can also be relatively costly, ranging from SGD 300 to 600.
In addition, transportation costs (public transport and occasional taxi rides), amount to around SGD 100 to 200/ month. Singapore's overall cost of living is also affected by other living expenses, such as utilities, healthcare, and entertainment.
While these expenses may pose challenges, it is balanced by Singapore's high living standards, excellent infrastructure, and safety.
Explore a detailed illustration of common Singapore living expenditures in the following section. Read on to discover more!

Conclusion
While this vibrant nation offers a high standard of living and abundant opportunities, reallocating your life to Singapore requires a thoughtful evaluation of your financial goals and personal aspirations.
Balancing the allure of a high standard of living with the associated expenses is vital, so make sure to engage help from a professional advisor.
For inquiries on living or doing business in Singapore, get in touch with our support team via service@bbcincorp.com for timely assistance. We are prepared to offer helpful advice!
Disclaimer: While BBCIncorp strives to make the information on this website as timely and accurate as possible, the information itself is for reference purposes only. You should not substitute the information provided in this article for competent legal advice. Feel free to contact BBCIncorp's customer services for advice on your specific cases.
Share this article
Get helpful tips and info from our newsletter!
Stay in the know and be empowered with our strategic how-tos, resources, and guidelines.