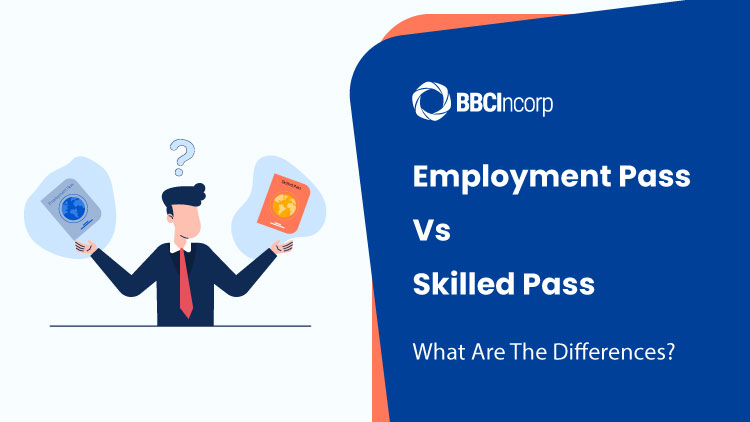 Are you a company planning to hire foreign employees? Here is the most common mistake you should avoid: misunderstanding the differences between Employment Pass vs S Pass. The two most common passes in Singapore easily get mixed up due to their similar nature. But don't worry, we've got you covered.
In this comprehensive article, we will delve into the dissimilarities between the two passes to make sure that you never get them mixed up again.
Singapore work pass overview
One of the most important aspects of hiring foreign employees in Singapore is the work passes. Without a pass, foreign employees are not allowed to work in Singapore legally.
The work passes benefit
Work passes enable Singapore companies to tap into global talents and hire people from over the world.
The work passes the eligibility
Each pass type has specific eligibility requirements concerning educational qualifications, work experience, salary, and the type of job position. During the evaluation process, the pass holder's background and the commitment of the employer will be considered.
How it works
In Singapore, companies are responsible for applying for work passes on behalf of foreign employees. For instance, if you run a company in Singapore, you are required to collect the personal information of the foreign employee and submit the application through the Ministry of Manpower's (MOM) online portal.
Types of work pass
Some standard work passes can be mentioned such as Employment Pass, Skilled Pass, Work Permit, EntrePass, etc. Depending on the hiring needs of your organization, a suitable work pass should be issued for the foreign employee to work for you.
For instance, if your business needs to hire professionals like managers or executives, then you should register the Employment Pass for them.
To know more about the specific work passes and which individual suits to what kind of work passes, read out an article about the Singapore Work Permit.

Conclusion
In summary, a comprehensive grasp of the differences between the Employment Pass and the Skilled Pass is of utmost importance for companies aiming to involve international talents in their ventures within Singapore. This comprehension not only streamlines the process of recruiting foreign staff, saving valuable time and resources but also sets the stage for fostering business expansion in the times ahead.
If you need help, our Singapore immigration service has everything you need to ensure your foreign employees' moving legally and smoothly.
Disclaimer: While BBCIncorp strives to make the information on this website as timely and accurate as possible, the information itself is for reference purposes only. You should not substitute the information provided in this article for competent legal advice. Feel free to contact BBCIncorp's customer services for advice on your specific cases.
Share this article
Get helpful tips and info from our newsletter!
Stay in the know and be empowered with our strategic how-tos, resources, and guidelines.