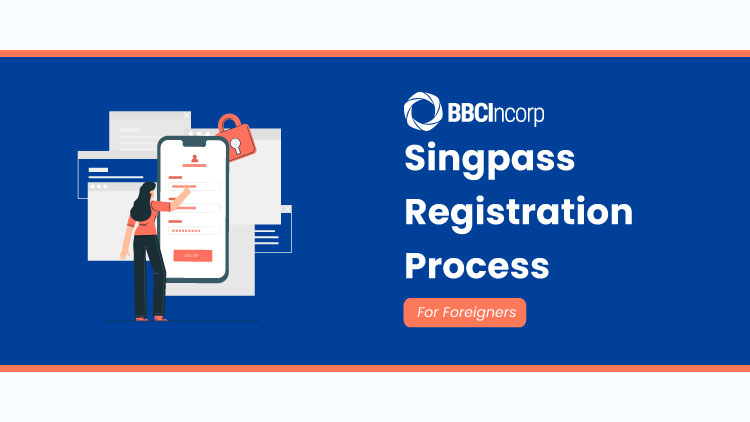 Incorporating a business in Singapore entails notification and transactions with multiple government agencies. This can be a daunting task, especially for foreigners.
But with a Singpass account, you can connect with various authorities in one place via digital platforms and e-services. This powerful account simplifies the incorporation process, saving you time and effort to focus on business operations.
In this article, let's discuss the eligibility criteria to acquire Singpass and the registration process for foreigners.
What is a SingPass?
Definition of SingPass
Singpass, short for Singapore Personal Access, is a digital identity for Singapore citizens and residents. Besides functioning as an ID, a Singpass can provide access to thousands of government agencies and private-sector services
Singpass can be used by individuals or companies for various purposes. For instance, a restaurant owner can use Singpass to obtain licenses via the Business Licensing system.
Moreover, businesses can use Singpass to complete their obligations such as registering trademarks, filing tax returns, submitting g annual accounts, and so on.
The eligibility criteria for registration
To apply for the Singpass, locals or foreigners have to meet one of the following criteria:
Citizens of Singapore (aged 15 years and above)
Permanent Residents (PRs) of Singapore
Foreigners who have a government-issued ID such as:

Employment Pass Holders (foreign PMETs)
EntrePass Holders (foreign entrepreneurs)
S Pass Holders (foreign mid-level skilled workers)
Personalized Employment Pass (PEP) Holders
Training Employment Pass (TEP) and Training Work Permit (TWP) Holders
Registration procedure for Singpass
We outlined all the necessary steps to register your Singpass in the infographic below.
For foreigners, please make sure you obtain a government-issued ID or permit before learning how to apply for the Singpass.
If you are a foreigner who needs to register employment pass, please refer to our Singapore Immigration Service, we got all the services you need to acquire the employment pass.

Conclusion
SingPass, while not mandatory, offers significant benefits to both locals and foreigners in Singapore. With a quick and informed understanding of the process, registration can be completed in just minutes.
If you need help with visa issues in Singapore such as employment pass or dependant pass, feel free to contact us at service@bbcincorp.com, our team is more than happy to help.
Disclaimer: While BBCIncorp strives to make the information on this website as timely and accurate as possible, the information itself is for reference purposes only. You should not substitute the information provided in this article for competent legal advice. Feel free to contact BBCIncorp's customer services for advice on your specific cases.
Share this article
Get helpful tips and info from our newsletter!
Stay in the know and be empowered with our strategic how-tos, resources, and guidelines.