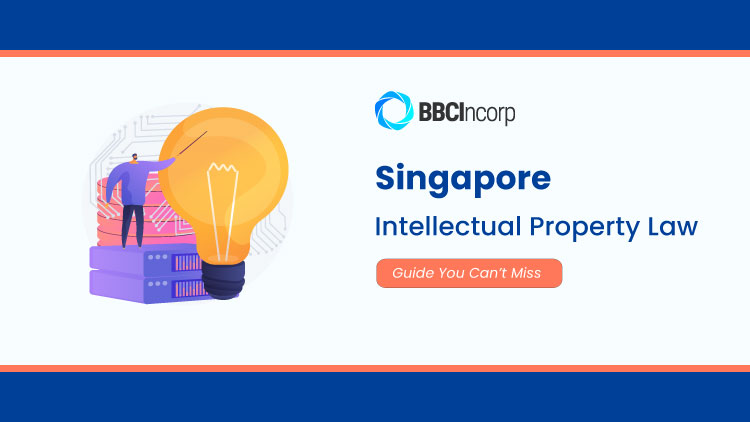 Intellectual property protection is crucial for success in Singapore's corporate world, where fierce competition is a daily reality. Companies that secure intellectual property rights gain a significant advantage in the competitive market and become highly appealing to potential investors.
Singapore offers one of the world's strongest regimes for protecting intellectual property. The government actively encourages the development and registration of intellectual property within the country and provides robust legal frameworks to vigorously protect registered rights.
So, what specific aspects of Intellectual Property Law in Singapore should business owners and entrepreneurs care about? In today's article, we will delve into an overview of the intellectual property law framework, exploring its significance and impact.
Overview of IP Law in Singapore
Discover our infographic below to gain a solid understanding of Singapore's Intellectual Property Law. It provides an easy-to-understand visual presentation of the basics, enabling you to navigate through the complexities of IP law in Singapore.

Summing up
A solid understanding of IP law in Singapore is crucial for the success of any business. Regardless of your business size or industry, it is important to comprehend the laws, be aware of your IP rights, and protect them to harness their potential value.
Additionally, staying updated with the latest changes in laws, regulations, and conventions related to IP rights is essential to ensure optimal protection and monetization of your intellectual property.
Disclaimer: While BBCIncorp strives to make the information on this website as timely and accurate as possible, the information itself is for reference purposes only. You should not substitute the information provided in this article for competent legal advice. Feel free to contact BBCIncorp's customer services for advice on your specific cases.
Share this article
Get helpful tips and info from our newsletter!
Stay in the know and be empowered with our strategic how-tos, resources, and guidelines.