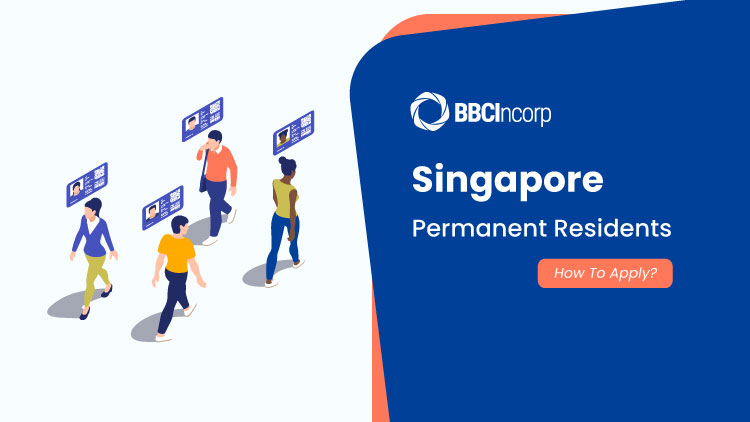 Being a Singapore Permanent Resident allows you to achieve nearly all the same rights as its citizens, including staying and changing jobs freely, obtaining more priorities, participating in retirement schemes, and many many more. If you wish to become a resident in the city-state, take a look at this blog as it provides you with an overview of the Permanent Residence (PR) Application so that you can decide which one is suitable for you the most.
Schemes of application
There are 3 main schemes for PR in Singapore as follows:
Professionals/Technical Personnel & Skilled Worker (PTS)
This is the scheme for individuals currently working in Singapore. It means that you must first relocate to the destination with an Employment Pass, EntrePass, S Pass, or other types of a work visa before the application for PR in Singapore. This can be seen as the most common and also the easiest route to obtain Singapore PR.
Global Investor Program (GIP)
The program is dedicated to foreign investors wishing to apply for Singapore PR. Your company must engage in the pre-specified list of approved sectors to qualify for this scheme. Under GIP, you can have either option:
Option A: Having at least S$2.5 million investment in a start-up or existing business
Option B: Having at least S$2.5 million investment in an approved GIP fund
In order to apply, you have to meet other criteria such as having a substantial business track record, a successful entrepreneurial background, and a proposed investment plan.
Foreign Artistic Talent (ForArts)
The scheme is for outstanding international professionals in arts who wish to have permanent Singapore residency, in recognition of their significant cultural contribution. To be qualified, you have to meet all the criteria:
Having relevant training/education;
Having relevant experience with outstanding achievements;
Making a significant contribution to Singapore's arts and cultural scene;
Having a clear plan involving Singapore's arts and cultural sector.
Requirements to become a Singapore permanent resident
All required documents in foreign languages are required to be translated into English. Please take note that the documents vary depending on different schemes for Singapore PR.
PTS
All of the following main documents have to be submitted within 7 days from the start of the online application process:
Valid travel documents and passport;
Employment Pass or S pass;
Identity card (if applicable);
Birth certificate or official household census or family register;
Deed poll or change of name certificate;
Highest educational certificates and transcripts;
Testimonials from previous employers;
Payslips for the last 6 months;
Current Employer's Letter;
IRAS consent form to verify financial information.
For self-employed, additional papers are required:
Valid Business Registration Certificate;
Occupational license pertaining to your employment (Stall license, business license, property agent license).
GIP
Under such a scheme, the requirements are:
Application forms downloadable from the GIP website, including Form A (Personal Profile), Form B (Proposed Investment Plan), and Form C (Payment Details);
Undertaking on Terms & Conditions of the program;
Form 4 – Application for an Entry Permit to Enter Singapore;
Other supporting documents as required on the GIP website.
ForArts
The requirements for this scheme are rather simple:
An application form on National Arts Council;

A Curriculum Vitae or CV;

Additional documents for further assessment.
How to apply for PR in Singapore
The Immigration & Checkpoints Authority of Singapore (ICA) takes responsibility for managing PR applications. Therefore, we highly suggest applicants go to the official website since the application process varies depending on different schemes and ICA provides detailed explanations of how the documents must be prepared. However, the process can be described in general:
Submitting the required documents. Remember that all permanent residence applications must be submitted online using the e-Service;
Paying fees;
Making an appointment at ICA if the application is approved to provide further necessary documents.
Processing time of PR application in Singapore
According to ICA, it might take generally 4-6 months from receiving full and correct documents. However, ICA also notifies that the process might take longer. Therefore, if you have an intention for your Singapore PR application, please consider and arrange your time beforehand.
Conclusion
The Government of Singapore welcomes the arrival of professionals and other foreigners who are able to make a positive contribution to the country's development and economy in many different ways. There are various permanent residence schemes in place to help you to become a Singapore permanent resident through the means that are most relevant to your situation. Being a PR is the most practical way to becoming a citizen of Lion City, which allows you to have even further advantages when living and working in Singapore.
Disclaimer: While BBCIncorp strives to make the information on this website as timely and accurate as possible, the information itself is for reference purposes only. You should not substitute the information provided in this article for competent legal advice. Feel free to contact BBCIncorp's customer services for advice on your specific cases.
Share this article
Get helpful tips and info from our newsletter!
Stay in the know and be empowered with our strategic how-tos, resources, and guidelines.