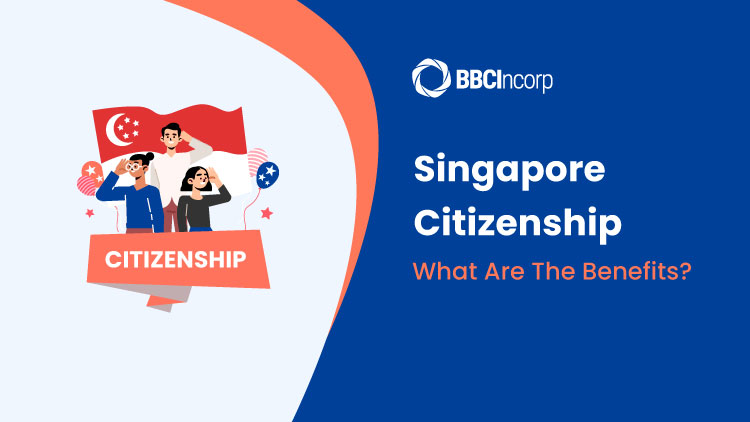 If you have already been a permanent resident in the city-state, then your next goal is definitely to become a citizen of this country. Once obtaining Singapore citizenship, you will have more legal rights that significantly enhance the living standards of your life. Keep reading and find out what advantages you might crucially benefit from.
If you are not yet a permanent resident (PR), don't worry, let's find out how to become one in our previous blog since the government also offers a large number of benefits to a PR.
Advantages when becoming a Singapore citizen
Below are the exclusive benefits for you once obtaining citizenship in Singapore in terms of Housing, Health care, Incentives for parents and children, and Other advantages regarding passport and voting.
Housing
As a PR, you are only eligible for buying a resale house and the range of properties you can purchase is also very limited. On the other hand, being a citizen allows you to rent and buy houses, which can be brand new ones, from the Housing & Development Board (HDB). Many properties are available for Singapore citizens to buy, which can be executive condominiums or studio apartments.
Moreover, when buying properties, a citizen can skip the Singapore Permanent Resident quota or approval papers that PRs have to obtain. Subsequently, this is likely to boost the process of purchasing properties for a citizen much faster.
Not to mention the fact that many housing schemes and grants available to finance the purchases of flats are extended only to Singapore Citizen households. 
Also, Singapore Citizen households enjoy subsidies when their home and neighborhood undergo various upgrading programs. Under the Home Improvement Programme (HIP), all essential improvement works are fully paid for by the Government for households with Singapore Citizenship, while for optional improvement items, the Government subsidizes up to 95% of the cost. On the other hand, Singapore PR households pay the full upgrading cost.
Health care
The health care program is always considered a top priority for a person to consider whether to live and work over a long period in a country or not, especially for their parents and children. Beyond bearing less than 10% of medical service fees in the public sector, obtaining citizenship in Singapore offers you many health grants and schemes which are only available to its citizens.
MediFund
MediFund is an endowment fund that is set up by the government for its citizens only. It aims to help people pay off the remaining healthcare bills after receiving government subsidies or using up other means of payment including other schemes, such as MediShield Life or MediSave, and cash.
As for how the fund works, every MediFund-approved institution has an independent MediFund Committee to consider and approve applications and decide on the appropriate amount of assistance to provide. The actual amount of assistance you receive depends on your and your family members' financial health and social circumstances, as well as the size of the medical bill incurred.
The Community Health Assist Scheme (CHAS)
All Singapore Citizens are eligible for CHAS including households with low-middle income which is below $1200/month. The subsidies vary depending on different tiers (CHAS Blue, Orange, or Green tier, etc.).
The amount of paying for healthcare services is based on the fees charged by the clinic, minus the CHAS subsidies. It means that the scheme will cover a part of your payment. You may wish to check with CHAS clinics on their fees before receiving treatment at each visit.
Seniors' Mobility and Enabling Fund (SMF)
The SMF supports caregivers in caring for only Singapore citizens at home, who are 60 years old or above. It provides subsidies to offset the costs of assistive devices and home healthcare items.
Please note that SMF subsidies are provided through the application only, reimbursement for any purchase prior to an approved application is strictly not allowed.
For the details of all the above and all other schemes, click here.
Parenting incentives/Children incentives
There are a larger number of advantages being offered to Singapore citizens to become parents because of the decreasing birth rate in the nation.
Parenthood tax rebate
The Parenthood Tax Rebate (PTR) is given to tax residents to encourage them to have more children, according to the IRAS. The table below demonstrates the amount that parents with Singapore Citizenship can claim depending on the number of children they have:
| Child Order | PTR (for children born from 2008 onwards) |
| --- | --- |
| 1st | $5,000 |
| 2nd | $10,000 |
| 3rd | $20,000 |
| 4th | $20,000 |
| 5th and subsequent child | $20,000 |
For more details on this, click here.
Baby Bonus Scheme
The Child Development Co-Savings (Baby Bonus) Scheme by the Ministry of Social and Family Development helps to lighten the financial costs of raising children by offering a cash gift and contributions to the Child Development Account (CDA).
Regarding cash gifts, parents will receive the money in 5 installments/points of time, over 18 months with the total amount described in the below table:
| Child Order | Cash Gift per Child |
| --- | --- |
| 1st and 2nd | $8,000 |
| 3rd and 4th | $10,000 |
| 5th and subsequent child | $10,000 |
Furthermore, a CDA will be automatically opened when a child successfully joins the Baby Bonus Scheme. This is a special saving account for all Singaporean children. The benefits of this are the government will contribute $3,000 to the account in the form of a CDA First Step grant and dollar-to-dollar matching when parents save in the CDA:
Child Order
CDA Benefits
Total Amount
CDA First Step
Dollar-to-dollar matching
1st and 2nd
$3,000
Up to $3,000
Up to $6,000
3rd and 4th
Up to $9,000
Up to $12,000
Up to $12,000
5th and subsequent child
Up to $15,000
Up to $15,000
Up to $15,000
For more details on the scheme, click here.
Leaves
As for Maternity Leave, if you are a working mother giving birth to a citizen child, you will be entitled to 16 weeks of government-paid leave. Moreover, as a parent of a child who is a Singapore citizen, you are also allowed to have 6 days of paid Childcare Leave until the child reaches 7 years old.
Education for children
All eligible Singapore Citizen students will have an Edusave Account, which is automatically created for them, and receive yearly contributions for their educational use. The contribution is currently $230 for primary school and $290 for secondary school. 
Moreover, children who are Singapore citizens also pay much fewer school fees than permanent residents. According to the Ministry of Education, the current fees in 2020 are described in the following table:
Level
Maximum Monthly Fee
Citizens
Permanent residents
Primary 
$13
$218
Secondary
$25
$400
Pre-university
$33
$487
Other benefits
According to the Henley Visa Passport Index, 2020– a global ranking of countries according to the travel freedom (visa-free access) their citizens enjoy – Singapore ranked 2nd in the study with access to 190 countries without a prior visa.
Last but not least, Only Singapore Citizens have the right to vote in parliamentary elections and stand for election and become a member of Parliament.
Considerable drawbacks
The main disadvantage that you really should consider is that Singapore citizens are not allowed to hold dual citizenship with other nations. It means that if you want to obtain Singapore citizenship, you need to renounce the nationality of the home country. The process might be complex and time-consuming.
Also, male Singapore citizens and PRs are liable for National Service (NS) and must register for NS upon reaching 16.5 years of age. They will be enlisted for two years of full-time National Service immediately upon reaching the age of 18 and required to serve 40 days of Operationally Ready National Service every year until the age of 40 or 50 years for non-officers and officers respectively.
Conclusion
Being a citizen of Singapore will grant you tons of advantages to improve your living standards. Are you interested in obtaining citizenship? If yes, feel free to continue to read our overall guide to How to apply for Singapore citizenship!
Disclaimer: While BBCIncorp strives to make the information on this website as timely and accurate as possible, the information itself is for reference purposes only. You should not substitute the information provided in this article for competent legal advice. Feel free to contact BBCIncorp's customer services for advice on your specific cases.
Share this article
Get helpful tips and info from our newsletter!
Stay in the know and be empowered with our strategic how-tos, resources, and guidelines.