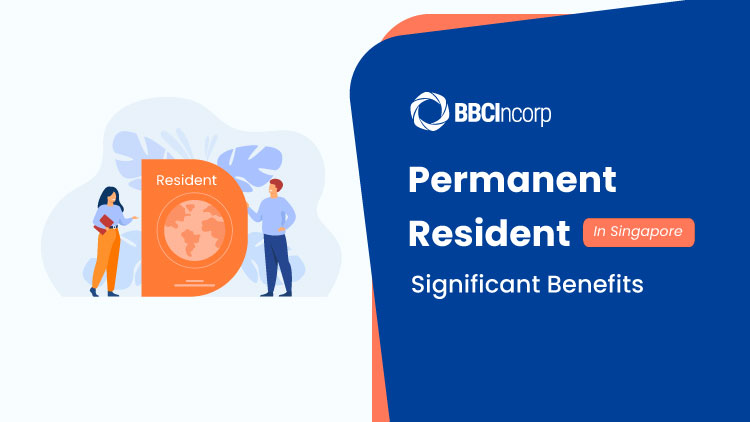 Being a permanent resident (PR) in Singapore has been highly considered among other destinations around the globe due to the large number of benefits offered by the government. As a PR, you can enjoy the high living standard in the city-state and be a part of its society with many priorities. Let's go through this article and find out some of the key benefits of Singapore PR.
Singapore PRs can enjoy the following benefits:
Immigration stability
A permanent resident in Singapore can live, study, work and even retire in the city-state within no time limit. Moreover, a PR with a valid Re-Entry Permit can also freely leave and re-enter Singapore without the need for an additional visa.
Furthermore, and needless to say, being a permanent resident allows you to fully enjoy the high living standard in such a place. It means you can easily have access to its world-class facilities and efficient workforce. Singapore also is well-known for being one of the safest countries in the world to live and work in due to its efficient laws and government operation.
Central Provident Fund (CPF)
This is a mandatory national savings program that requires permanent residents and their employers to contribute. Central Provident Fund can be used as a pension for retirement and also for other purposes such as medical care, insurance, real estate purchases, and investment in selected funds.
Moreover, you can reduce the amount of tax since your taxable income becomes lower after the deduction of CPF from your salary. The savings from lower taxable income can be quite significant.
Business and employment privileges
Singapore is considered to be an ideal place for wealth due to its pro-business and pro-growth environment. It is expected that productivity growth and GDP growth will continue to rise over the next period of years. This results in investment from many multi-national businesses from all over the world into Singapore.
Therefore, being a PR in the city-state will give many advantages in achieving wealth. The reason is that Singapore permanent residents can be self-employed, become directors and officers of most companies in the country, or even start and own a business. In other words, a PR will be given more rope with far fewer rules and restrictions.
One of the other benefits regarding employment is that permanent residents are fully employable without being required for work permits or work visas. They can take any full-time or part-time employment including government employees and can have more than one part-time. This also makes job-changing or job-hopping become easier for PRs. 
As an Employment Pass holder, if there are any changes in your employment, you have to cancel the current Employment Pass and apply for another one after your new employment is approved. This may result in wasting a huge amount of time and money.  However, with PR status, you can change jobs freely without a visa and avoid such employment risks.
Other benefits and priorities
Singapore Permanent Residents will have more priorities in many fields, including the following three main aspects which considerably improve one's life standard:
Medical services
Due to subsidized rates for public medical installations – hospitals, polyclinics, and national centers, Singapore PRs pay less than foreigners for medical services. The government also supports PR children with infant care and childcare centers.
Education
PR children have priority, just after that of citizen children, when it comes to enrolling in public primary and secondary schools. The fees for such schools are also lower compared to foreign children. For example, PR children pay S205/month to attend public primary school, meanwhile, it is S465/month or S750/month for foreign children (2020 fees, subject to change). Moreover, permanent residents also pay lower tuition fees when attending public universities in Singapore.
Housing or real estate
With Singapore PR status, one is eligible for buying a resale or second-handed HDB houses or flats, since new HDB units are reserved only for citizens. Permanent residents are also allowed to have easier access to more housing loan schemes. Furthermore, the Stamp duty or tax on real estate purchases is significantly lower for PRs than that for foreigners.
Preparation for citizenship
Obtaining a permanent resident is the most realistic path to achieving citizenship for foreigners since they cannot jump directly to citizenship, except for extremely rare situations. Therefore, PR status opens the door to being a citizen in the city-state, allowing you to have completely full rights, including voting rights, better tax rates, the right to buy new houses, or even achieving Singapore Passport. 
Because Singapore has very good diplomatic relations with most of the countries in the world, having a Singapore Passport may entitle you to higher chances of obtaining visas to certain countries overseas.
Conclusion
There are many many significant benefits to becoming a Singapore permanent resident. And if you wish to obtain full ownership of this city-state, then you should aim for the status of PR as your first step to achieving citizenship. If you still have questions needed to be answered, feel free to contact us!
Disclaimer: While BBCIncorp strives to make the information on this website as timely and accurate as possible, the information itself is for reference purposes only. You should not substitute the information provided in this article for competent legal advice. Feel free to contact BBCIncorp's customer services for advice on your specific cases.
Share this article
Get helpful tips and info from our newsletter!
Stay in the know and be empowered with our strategic how-tos, resources, and guidelines.