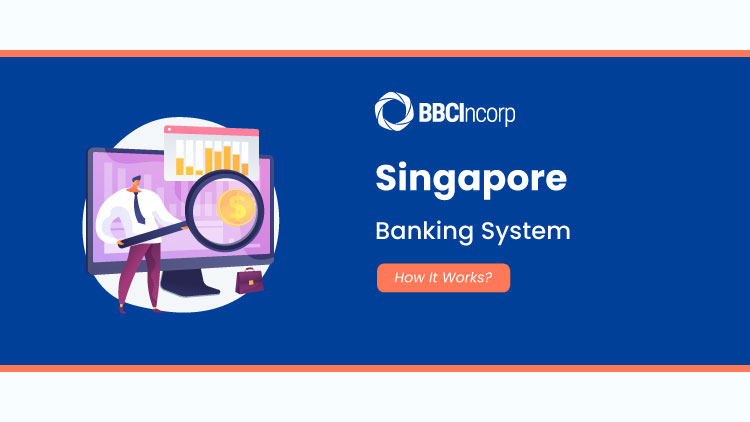 The Singapore banking system is one of the top-notch systems globally, with high levels of security and stability.
There are various types of banks in Singapore, grouped into domestic and foreign banks. All commercial banks in the country are under the supervision of the Monetary Authority of Singapore.
This article will give you the general structure of the Singapore banking system and introduce a new growing type of bank in the city-state.
A glance at the Singapore banking system
Singapore is known for being a financial hub in Asia with strong international links. The country is home to most Asia regional headquarters and has been the gateway for foreign businesses to access the Asian market. This is probably one of the main reasons why you are heading to the country for company incorporation.
There is hardly any other sector in the economy that contributes to this success more than its banking system does. The banking system of Singapore is widely known for providing world-class services for customers both inland and abroad.
Two major factors lead to the success of the Singapore banking system:
Security and Stability – For many years in a row, Singapore has dominated the top rankings in the world's safest banks. Indeed, its banking system is part of Singapore's world-class rule of law and anti-corruption policies.
High Level of Secrecy – The confidentiality of customers is ensured in section 47 of the Banking Act. Unless there is solid ground proving a case of tax evasion or financial crime, customer information is not disclosed to the public.
The overview of banking regulatory structure
Before you enter Singapore for incorporation, it's important to understand how the banking system is regulated in the country. In this way, you can avoid unexpected mistakes while obtaining a bank account for your business.
In Singapore, all legislative bills go through the Parliament before effectively becoming a law or act. The banking sector has to comply with relevant banking legislation under the Monetary Authority of Singapore.
The Central Bank of Singapore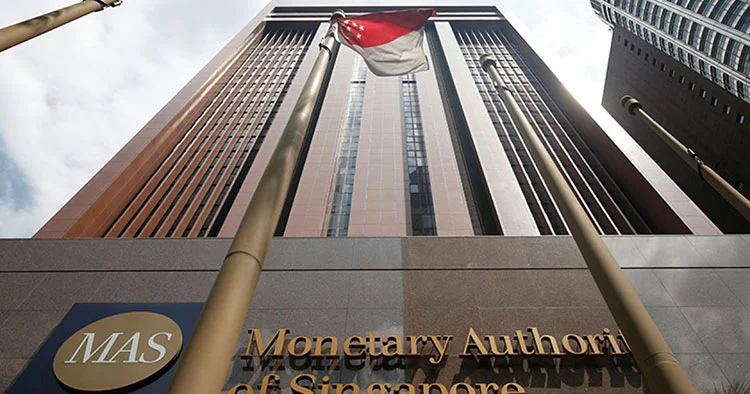 The Monetary Authority of Singapore (MAS) is the central bank of Singapore which was officially established in 1971. The MAS has the authority of overseeing all financial institutions in Singapore while ascertaining that the country's price stability is aligned with the long-term development of the economy.
There are four main functions that the MAS holds:
Implement monetary policies;
Manage Official Foreign Reserves;
Issue Singaporean currency;
Oversee payment systems.
Major banking regulations
These legislations not only regulate the banking industry but also foster its growth as a leading global center. Here are some crucial acts governing Singapore's banking system:
Banking Act;
Securities and Futures Act – used for the reference of regulations of the securities and derivatives sector;
Payment Services Act;
Monetary Authority of Singapore Act – used to establish the Monetary Authority of Singapore (MAS) and grants it the authority to regulate the industry of financial services in Singapore.
Types of banks in Singapore
Understanding the banking network helps you know how to determine an appropriate banking solution for your Singapore business. Each type of bank will be the suited option for certain types of business.
In Singapore, there are two main categories of banks – domestic and foreign. In general, domestic banks receive greater freedom to provide banking services than foreign banks.
However, the foreign bank community has also been allowed more leeway to expand their banking operations as they are part of the Singapore government's liberalization program for the banking industry.
Domestic banks
As of now, all local banks in Singapore operate as full banks. Full banks provide various services as allowed by the Banking Act, including current and savings accounts, ATMs, credit and debit cards, mortgages, and loans.
There are three primary domestic banks in Singapore:
DBS – its acquisition with POSB Bank took place in 1998, making it possible for DBS to expand its market share to four million users. DBS is the largest bank in Southeast Asia by size and assets. It also has more than 100 offices and the highest number of ATMs in Singapore, making it accessible from all corners of the island.
UOB – as established in 1935, UOB is the third largest bank in Southeast Asia. It has almost 70 physical branches in Singapore and 500 offices across the world. The bank offers various services ranging from consumer/corporate banking and asset management to insurance services. The bank is famous for its UOB One Account feature as it has lucrative interest rates in Singapore.
OCBC – stands for Overseas Chinese Banking Corporation. It is the second-largest bank in Singapore, having branches and representative offices in 18 countries and territories. In 2019, the bank was awarded the prestigious World's Best Bank (Asia-Pacific) by Global Finance Magazine. The Plus! Saving Account offers no fall-below fees for those who wish not to get into trouble should their monthly balances be not met.
Foreign banks
Full bank (FB) – foreign banks which are given recognition as Qualifying Full Banks (QFB) receive the freedom to expand their service locations up to 25 places, to join the domestic shared ATM network, and to offer short-term loans through local banks for credit cardholders. Examples include HSBC, Bank of America, India Bank, Bank of China, and Standard Chartered.
Wholesale bank (WB) – wholesale banks offer a range of services to large clients such as government agencies, large corporations, and other financial institutions. The services provided usually include currency conversion, mergers and acquisitions, consulting, and cash advances. Examples: National Australia Bank Ltd., Barclays Bank, Land Bank of Taiwan, and Korea Development Bank.
Offshore bank – offshore banks conduct their transactions through two different accounting units, the domestic banking units (DBU) and the Asian Currency Units. All offshore banks in Singapore function as branches of foreign banks. Examples include the Bank of Taiwan, Bank of New Zealand, Shinhan Bank, and Philippine National Bank.
Merchant bank – merchant banks in Singapore are governed by the MAS Act. They engage in a range of activities such as investment portfolio management, underwriting, and lending arrangement. Merchant banks do not accept deposits and borrowing from the general public except banks, finance companies, shareholders, and companies controlled by their shareholders. Examples: Schroder & Co. (Asia) Ltd., Siemens Bank GmbH Singapore Branch, Bordier & CIE (Singapore) Ltd., Axis Bank Ltd.
The emergence of digital banks
In the era of digitalization and the popularity of the offshore business, digital banking is a concerning element for foreign business owners. If you are an oversea entrepreneur, take a look at the following information to get a closer look at this banking type.
What is digital banking?
Digital banking is a new type in the Singapore banking system. It provides the same banking services as traditional banks except for having a physical establishment.
This type of service allows customers to have control over their savings and finances from their smartphones and other digital devices.
At the beginning of 2020, the MAS announced that it has granted the license of digital banking to four companies and that 2022 will be the first year to commence this digital experience.
This move is aimed at further liberalizing the financial sector, making the nation's digital economy keep pace with that of the world, and bringing more investment opportunities to foreign companies.
Types of digital banks
As of now, there are two types of digital banks – digital full banks and digital wholesale banks.
Digital full banks (DFB)
Digital Full Banks enables its platforms to provide customers with retail and corporate banking services such as deposits, loans, and investment products;
The two latest entities for DFB are the Grab-Singtel consortium and Sea Limited.
Digital wholesale banks (DWB)
Digital Wholesale Banks are permitted to serve small and medium enterprises (SMEs) with non-retail banking services;
Two examples of DWB include Ant Group and a consortium comprising Greenland Financial Holdings, Linklogis Hong Kong, and Beijing Co-operative Equity Investment Fund Management.
Effects of digital banks on the Singaporean economy
Create a new type of technology-based service that can keep up with the fast pace development of the fintech sector;
Provide banking services to underbanked communities who lack access to basic financial services;
Create an opportunity for the digital banking industry itself to expand its customer base and have better insights into customer-centric products and services by establishing strategic partnerships with payment solution providers or e-commerce platforms.
The digital banking industry will introduce an even more competitive environment to the traditional banking sector, driving banking entities to speed up digitalization and upgrade their personnel with adequate digital knowledge and skills.
Conclusion
The banking system of Singapore is one of the main reasons contributing to Singapore's success as a global financial hub. The government has been introducing various policies to liberalize the financial industry and open a wider door to welcome investments from both local and foreign companies.
When you decide to land your company in Singapore, especially the financial services industry, understanding the country's banking system will help you smoothen your business operations.
Should you have any questions regarding which type of bank to register that suits your business purpose, do not hesitate to contact us via service@bbcincorp.com.
Disclaimer: While BBCIncorp strives to make the information on this website as timely and accurate as possible, the information itself is for reference purposes only. You should not substitute the information provided in this article for competent legal advice. Feel free to contact BBCIncorp's customer services for advice on your specific cases.
Share this article
Get helpful tips and info from our newsletter!
Stay in the know and be empowered with our strategic how-tos, resources, and guidelines.