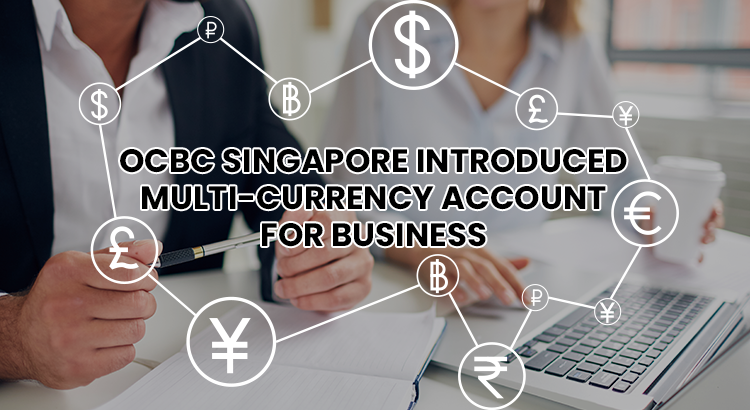 Founded in 1932, OCBC Bank is Singapore's longest-established bank and the Southeast Asia's second-largest financial services group in terms of assets. It was awarded the World's Best Bank (Asia-Pacific) in 2019 by Global Finance Magazine. Currently, OCBC's global network has extensively grown to more than 540 branches and representative offices over 19 countries and regions.
OCBC Bank and BBCIncorp Limited have entered into a long-term partnership for more than 7 years and proven fruitful results in supporting financial services for businesses of all scopes. Especially, we have significantly contributed to thousands of successful cases of opening bank accounts in Singapore for both local and foreign enterprises. In 2019, BBCIncorp Limited was awarded "OCBC Valued Partner Award 2018/2019" for the 4th consecutive year of our partnering relationship.
An introduction to Multi-Currency Business Account
To give further assistance to meet the increasing foreign account demand and to support local clients who have a strong desire for internationalizing their business, OCBC Singapore has latterly launched the first product in the category of Multi-Currency Business Account. This product is uniquely best in fit with all local and foreign businesses registered inside and outside of Singapore. Note, however, that there are different account requirements and features in response to each group.
Please see the given table for the charge detail of multi-currency accounts for each group:
Fees
Multi-currency business account
Local Singapore companies
Foreign companies
Minimum initial deposit
None
US$10,000
Currencies supported
13 currencies: USD, EUR, AUD, JPY, GBP, CNH,HKD,CAD, NZD, CHF, SEK, DKK, NOK
13 currencies: USD, EUR, AUD, JPY, GBP, CNH,HKD,CAD, NZD, CHF, SEK, DKK, NOK
Service fee
None

*CHF, EUR or JPY average balance in excess of certain thresholds will be subject to additional service fee.

Monthly service fee of US$100 applies if monthly average of US$10,000 is not met
Monthly average balance is determined based on aggregated balances across all currencies
Service fees waived for the first 2 months.

*CHF, EUR or JPY average balance in excess of certain thresholds will be subject to additional fee.

Early account closure fee
None
None
Account set-up fee (one time)
None
US$500
Monthly account fee
S$10 per month

*Waived if your company has an OCBC SGD account

US$30 per month.
Waived for the first 6 months.
Waived with minimum 3 inward/outward telegraphic transfer per month.
Additional supports for opening an account: Online/Branch Application
Another good news is that OCBC Singapore is still supporting local Singapore companies for opening bank account via video call. By this approach, Singaporean companies can set up their bank account 100% online done with no visit required, ensuring their health and safety during the widespread epidemic of COVID-19.
For foreign companies who wish to set up a new bank account with OCBC Bank, you are well advised to arrange the nearest OCBC's branch visit to your place of residence. And you do not need to worry as OCBC international branches are covering across the globe.
Below are the bank branches where we can do overseas verification:
Australia – China – Hong Kong – Indonesia – Japan – Malaysia – Myanmar – South Korea – Taiwan – Thailand – The United Kingdom – The United States – Vietnam
Should you need more information on OCBC Multi-Currency Business Account, please contact us! With our professionalism, we will help you to get a business bank account in Singapore opened quickly with much less hassle.
Disclaimer: While BBCIncorp strives to make the information on this website as timely and accurate as possible, the information itself is for reference purposes only. You should not substitute the information provided in this article for competent legal advice. Feel free to contact BBCIncorp's customer services for advice on your specific cases.
Share this article
Get helpful tips and info from our newsletter!
Stay in the know and be empowered with our strategic how-tos, resources, and guidelines.