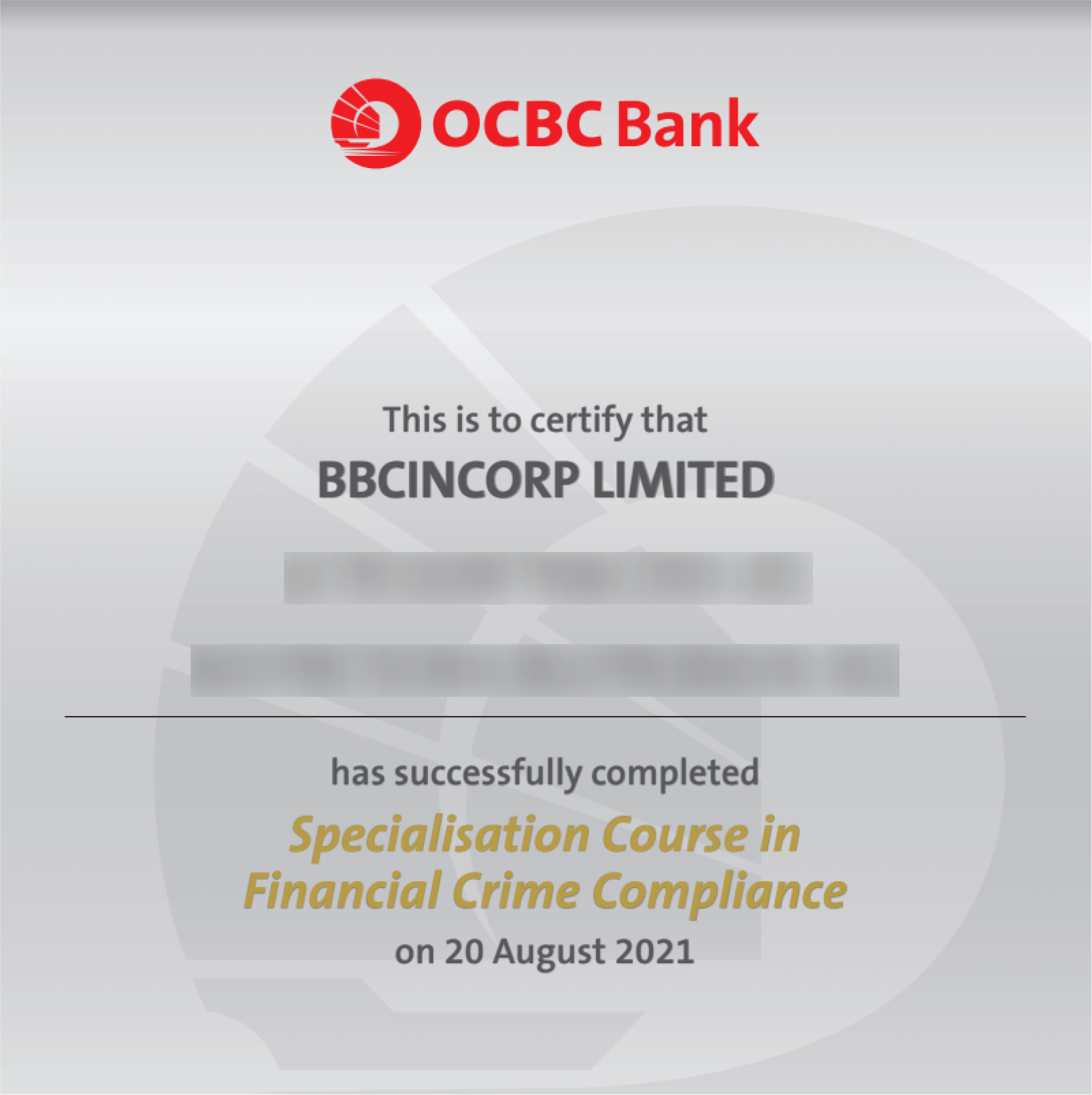 1. Importance of AML/CFT compliance in today's world
Anti-money laundering/Counter-financing of terrorism (AML/CFT) are topics of global issues. And their urgent need for more attention seems to never end.
A glimpse of AML/CFT concept
Money laundering means the veil of the fund's illegitimate origin through criminal activities. Terrorist financing, which is tightly related to the money laundering concept, refers to any acts implemented by terrorists to finance their activities, both from legal and illegal sources. In essence, AML/CFT regulations represent commitments of each jurisdiction in ensuring transparency of the source of funds (money laundering) and the use of funds (terrorism financing) of the participating parties.
Relevant facts/figures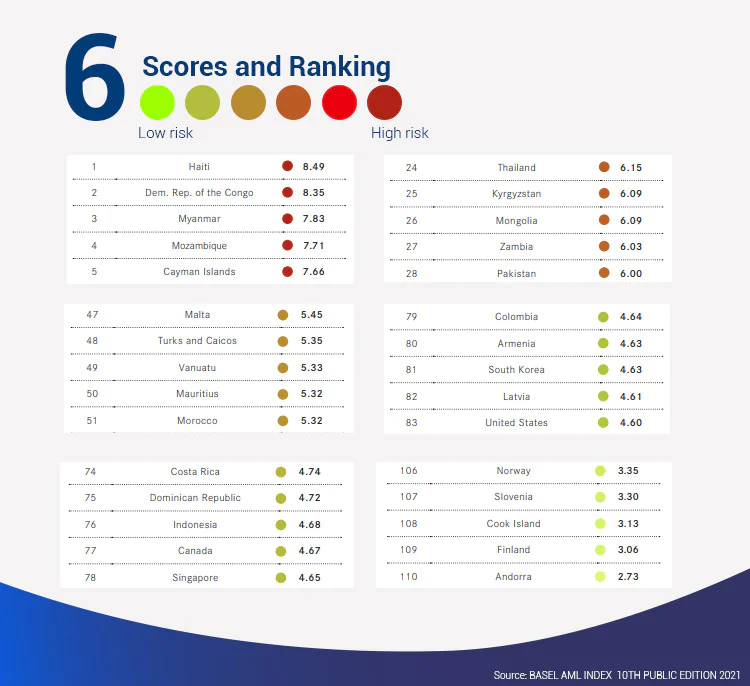 This year's global money laundering risk is reported to show an upward trend. Based on Basel AML Index's assessment of 110 jurisdictions worldwide, the average financial crime score arising from money laundering hazards has slightly moved up from 5.22 to 5.3 out of 10.
Key of said predictions, which is the booming use of virtual assets such as cryptocurrencies and lies in the spotlight. The 2021 blockchain analysis report by Chainalysys also estimated of around $US 21.4 billion in crypto-based transactions in 2019, criminal activity made up about 2.1 percent, approximately $US 450 million.
The United Nation reported an annual rate of 2% – 5% of global GDP (US$800 billion – US$2 trillion) estimated lost due to global money laundering.
Money launderers are continuously making profits without jeopardizing their source. And they are constantly looking to make funds laundered in a variety of ways. Parallel to this unexpected tendency, which would leave far-reaching consequences for an economy's social and financial integrity, the demand to keep in compliance with ever-changing AML regulations is an absolute must.
As for corporate service providers like us
No safe havens for dirty money is a big goal. As part of AML/CFT controls, concerned jurisdictions, related financial institutions, and relevant parties, such as CSPs, are vitally important from the start.
AML/CFT controls, when effectively implemented, mitigate the adverse effects of criminal economic activity and promote integrity and stability in financial markets.

– International Monetary Fund
Financial institutions will use AML tactics to comply with regulatory requirements and actively investigate suspicious activities. Other than financial institutions, it is important to have many associated organizations, including corporate service providers to join forces for ensuring the effective implementation of AML regulations. With a smaller scope, qualified corporate service providers like BBCIncorp aim to monitor best compliance practices at every step of providing our services.
See What we do.
2. BBCIncorp's approach to AML/CFT compliance: what we do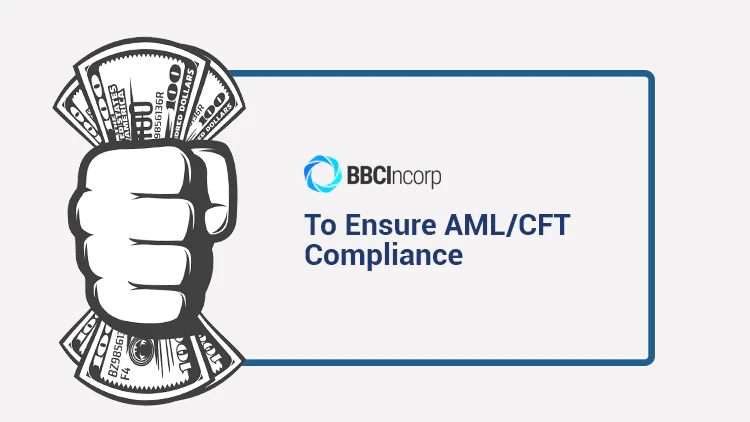 As a service provider, our foremost priority is to help as many clients reach their incorporation goal.
We consider Customer Due Diligence as a seriously vital part of what we do. Financial institutions must ensure they have a process and control in place to know who their client is. And the adequate KYC process for new and existing clients is also of the essence in BBCIncorp's onboarding and ongoing monitoring process.
We verify each client by learning their identification (and/or beneficial owners), verification proofs, and supporting documents on their business objectives.
Furthermore, we set out AML guidelines to examine the behaviors that should be monitored, to efficiently collaborate with our banking partners. And facilitating our cooperation with relevant authorities.
BBCIncorp proactively adapts our services to the changing times by continually building relationships and enriching our network of inter-industry professionals. We have been taking part in specialized programs concerning AML/CFT. The most recent one was our participation in OCBC Bank (our long-term partner)'s online collaborative knowledge sharing seminar on AML/CFT compliance.
The occasion has positively left us with more insights as to what to expect in the future of combating financial frauds. And in addition, will serve as a good baseline for our effective cooperation with financial institutions and relevant regulators in compliance with AML/CFT practices.
BBCIncorp is committed to keeping our team up to date in alignment with international standards. We are seriously conducting assessments on each case that comes to work with us under AML/CFT practices, as well as developing to deliver excellent service quality to our clients in the near future.
Disclaimer: While BBCIncorp strives to make the information on this website as timely and accurate as possible, the information itself is for reference purposes only. You should not substitute the information provided in this article for competent legal advice. Feel free to contact BBCIncorp's customer services for advice on your specific cases.
Share this article
Get helpful tips and info from our newsletter!
Stay in the know and be empowered with our strategic how-tos, resources, and guidelines.