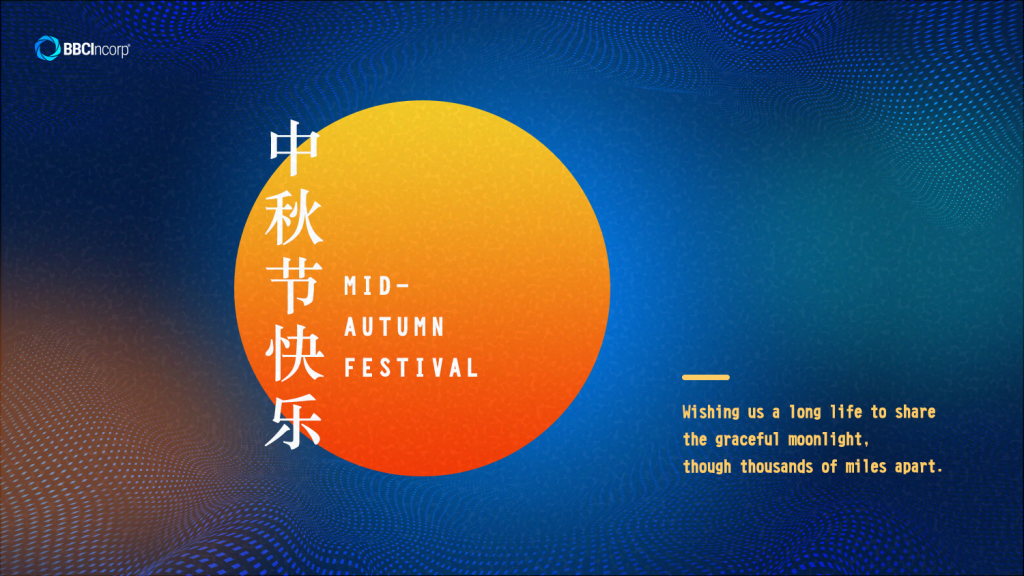 On the 15th of each lunar calendar month, the moon is at its roundest and brightest which is symbolizing togetherness and reunion. Though time passes away, the ancient beauty of the moon is still gorgeous in any context, and Kowloon – the capital of festivities dotted with lights is now stunning.
During the exciting atmosphere of the event, BBCIncorp wishes all our patrons a good time with family and friends. The best and most authentic way to remember the day and night is to gather with loved ones, go outside, and gaze up at the full moon.
On that note, our office will temporarily close from 10th Sep 2022 to 12th Sep 2022. We will be back on 13th Sep 2022 and get ready to support all your needs.
Now! Let's enjoy a joyful Mid-Autumn festival.
Disclaimer: While BBCIncorp strives to make the information on this website as timely and accurate as possible, the information itself is for reference purposes only. You should not substitute the information provided in this article for competent legal advice. Feel free to contact BBCIncorp's customer services for advice on your specific cases.
Share this article
Get helpful tips and info from our newsletter!
Stay in the know and be empowered with our strategic how-tos, resources, and guidelines.