3 Reasons why Hong Kong banks may reject your application
15 Sep 2020
Last Updated on 16 Aug 2022
Are you intending to open a bank account in Hong Kong but still wondered about the high possibility of rejection that usually occurs? Below is the sharing of Sheryl , Relationship Manager from BBCIncorp, on why this might happen!
Some challenges when opening a bank account in Hong Kong
There are many reasons why people often show a marked bias in favor of Hong Kong, key of which I'm sure you know that Hong Kong is among the largest financial offshore hubs in the world.
Many of my clients like to store their assets in Hong Kong banks as they can offer better asset protection, while others expect to have a bank account to seek more trading opportunities. Unfortunately, opening a bank account in Hong Kong is not that easy.
I have worked closely with many of our banking partners in Hong Kong, and I know that Hong Kong banks implement a fairly stringent examination and inspection of clients' applications. Evidentially, in-person interviews and especially the due diligence process have been typical requirements that cause a challenge and a bit of inconvenience for non-residents like you.
I do not have the statistics on how many cases had been refused by Hong Kong banks, but for sure, that is not a low number on a yearly basis. Any reasons for this?
Well, just from my point of view and through hundreds of cases I have worked on with my clients in BBCIncorp who shared the similar purpose as yours, people can be denied access to a bank account setup with a Hong Kong local bank like DBS, HSBC, OCBC Wing Hang , etc., due to three main causes:
Nationality
The company's business activities
Unsolid supporting documents
Keep reading the below text lines will help you to get a better understanding of each factor!
How can your nationality affect your application?
There is a bigger problem than most people usually think, a large number of people have struggled to open a bank account in this city simply due to their nationality.
To be exact, not only your nationality (if you are the applicant for opening a bank account in Hong Kong), but also the nationality of your company's directors, shareholders or beneficial owners (also nationalities of your clients and suppliers, registered countries of your company, your partners' companies) can be of vital significance to the success rate of your application.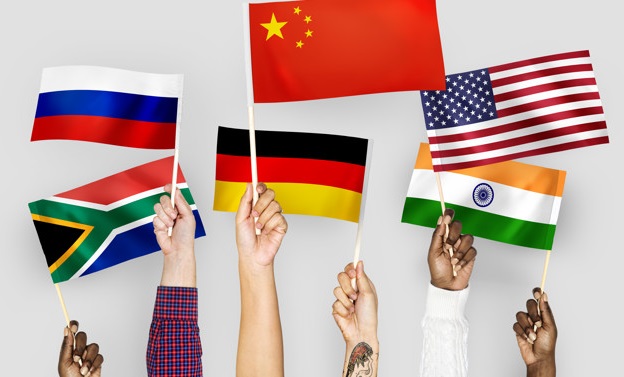 In case your application falls into the special case in terms of nationalities, you will then, undoubtedly, have a higher possibility of rejection to open your desired bank account.
In another scenario, you may not be directly refused, but those banks would meticulously review your information, maybe a lot of extra paperwork and background documents would be requested.
Example
Let's say you are from Pakistan and you wish to open a Hong Kong bank account. The situation seems to be a big difficulty for you as nearly all Hong Kong banks are highly concerned about things like terrorist financing.
In fact, money laundering issues have been globally increasing, and the banking system in Hong Kong has also set out prudent approaches to open bank accounts. Many banks would even prohibit setting up bank accounts for clients from certain nationalities and business activities as in their own policies.
Despite the fact that you with your Pakistani nationality may provide proof of your address, there can still be several further investigations on your mortgage agreements, business contracts and many other documents in need.
So, the first thing to go is to check whether your nationality or your relevant members or partners' residency status lies in the accepted list of your chosen bank. Basically, most banks in Hong Kong would share a quite similar list of restricted nationalities as below:
Nationalities specified in the Financial Action Task Force (FATF) list;
Nationalities specified in United Nations Sanctioned list;
Additional restricted nationality list as per each bank's policy (if any)
Be advised that if any of your company's counterparty like suppliers or customers is relevant to the restricted list as I mentioned above, Hong Kong banks can also reject your application to open a bank account in their country.
Pro Tips
Quite confused of which bank suits your business most? Try out Banking Tool
Which business activities may bring you higher chances of opening bank accounts?
Don't be surprised if you know that your business activities can somewhat affect Hong Kong banks' review of your application!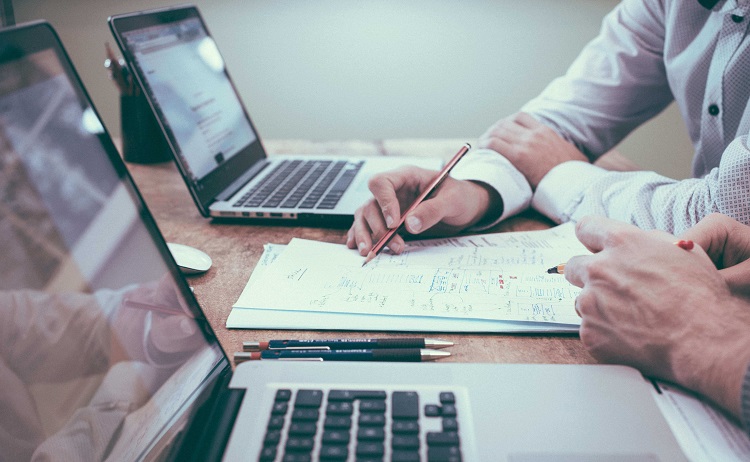 From my practical cases with clients, most Hong Kong banks are more likely to prefer trading companies. I mean trading companies tend to have a higher chance when applying to open a bank account in Hong Kong.
Many of my trading clients have successfully got their desired bank account opened in Hong Kong with BBCIncorp support team. Such cases went smoothly as they had supportive business and background proofs and importantly, their business field is not a problem which causes Hong Kong banks to have much consideration like others.
By contrast, candidates who are holding companies seem to be NOT the taste of most banks in this city. If you establish a holding company without any trading activity, and you at the same time cannot provide any concrete evidence to show your outgoing funds, then your application may be OUT immediately.
High possibilities of rejection also come to high-risk business activities. Oil and gas exploitation, precious gems and metals like gold or diamond sales, mining activities are listed as "high-risk", which may lead you to a higher chance of failure.
Similarly, forex trading or fund management activities are also categorized in the list of business activities with a low likelihood of opening a bank account in Hong Kong, except for some cases where you obtain corresponding business licenses issued by Hong Kong competent authorities.
One last thing I want to share is, many Hong Kong banks have shown their bias towards applications on which the plan of your business expansion to Asia region is well presented. To simply put, it may be easier to get your business bank account in Hong Kong if your company has had or is about to have business connections with counterparties in Asia, especially in Hong Kong and Mainland China.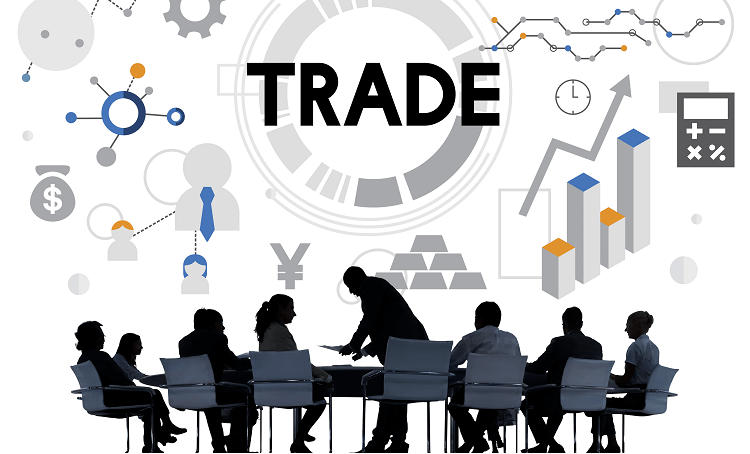 My real case
My client was from South America and offered trading goods such as toys, textile as well as fitness equipment.
He was then planning to expand his business to trade commodities to Asia. Hong Kong bank account opening was what he expected to facilitate his such business extension.
The process was then run without much hassle. We collected needed documents easily as his company's trading items were stated clearly and well attached with information of his relevant suppliers and clients as well.
The more meticulous your proof is, the more chances of success the opening will have. My team asked our clients to go into detail in every step to enhance their chance. My client was glad to state clearly his items description, for example:
"31 cm Soft Baby with Stroller",
"31 cm Soft Baby Doll with 6 Sounds",
"35 cm Sleeping Newborn baby (2 colors assorted)",
"Ice Cubes Peppermint Bottle 3.24ox 4/8"
He finally opened his bank account with one of our top banking partners which is DBS Bank (Hong Kong) after 2 weeks.
Are your supporting documents solid enough?
If your provided documents are persuasive and concrete enough, you can feel free to apply for your bank account opening in most banks in Hong Kong. But the story can also be somewhat different if you cannot meet the bank's requirements with sufficient and solid paperwork they need.
A list of your business partners, as well as their supporting details (names, nationalities, websites, etc), is the thing not to miss. The bank requires this as they want to ensure that your intended bank account to be opened in their country would be served for real and legal purposes. And as you have partners, they have the grounds to believe in your reasonable suggestion.
Furthermore, you should not leave out business proofs which should be as solid as possible. Key common business proofs that applicants must provide the bank are:
Your company's invoices;
Your business contracts;
Your bank statements; or
Other equivalent business-related documents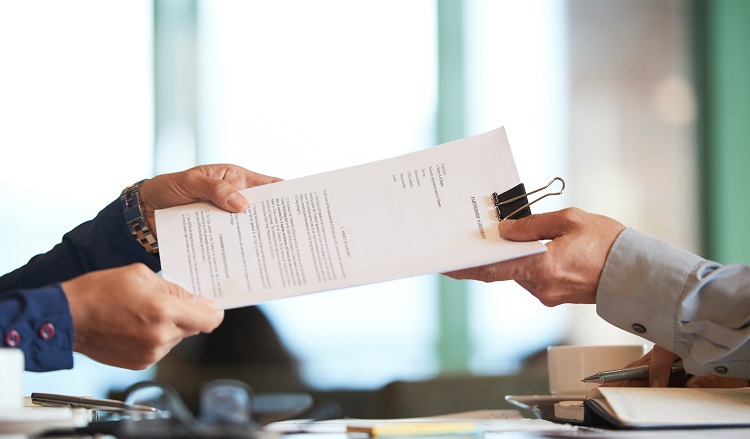 I also experienced some cases of newly incorporated companies wishing to open corporate bank accounts in Hong Kong. For such cases, the bank may expect to see further business proofs from your related company of which you are a shareholder. Particularly, the submitted documents should also clarify the financial and operational capabilities of your related company.
Moreover, where your source of fund for deposit is from can be a matter of concern in most banks, therefore a clear clarification with the bank from the beginning would be always helpful (regardless of the fact the source can be from your personal accounts, or from your other businesses).
The required documents for your application can vary according to each bank in Hong Kong. But in most cases, I can list down some essential things as the following, you can check if you need:
Detailed business plan
Passports
Address proofs
C.V
Bank statements of personal account
Bank reference letter of personal account
Business proofs
Supportive documents requested by the bank (case-by-case basis)
Note
Other possible reasons for denied bank account opening in Hong Kong
You may encounter similar situations with Hong Kong banks if you, as a business owner, have no experience in the business sector of your company. Assume you own many franchised food stores but are planning to set up an IT company. Something wrong? The bank in this scenario may easily disregard your application.
Some asked me: "What should I do if my application is rejected?"
To lower the possibility of rejection, you should be well prepared to deal with it.
Entrepreneurs, startups, SMEs, or any business owners, regardless of your business size, need to scan through your chosen bank's requirements and policy before applying. This definitely helps you to save time and resources, even find another possible solution in the event your application is unfortunately refused.
Now you have acknowledged some reasons why your banks may reject your application for opening a bank account in Hong Kong, you may also have a better idea of what you need to do next.
A good tip is to show the best of your business proofs by delivering documents, agreements, contracts, and other equivalent business details to the bank to review. At BBCIncorp, my team will normally consult through the whole process, and check the documents before submission to get the highest chance for your successful opening.
In another circumstance, if your nationality or your counterparties' nationality is a big matter in opening your bank account in Hong Kong, then it may be a long run. For such cases, I often counsel my clients to consider picking other solutions if they do not want to wait.
Note that Hong Kong does not oblige a Hong Kong company to open Hong Kong corporate bank accounts.
There are still possible options and my team in BBCIncorp worked on such practical cases for our clients.
To better work on your case, I will need more information about your expectation as well as your business, so feel free to contact me if you need more information about opening a bank account in Hong Kong.
Disclaimer: While BBCIncorp strives to make the information on this website as timely and accurate as possible, the information itself is for reference purposes only. You should not substitute the information provided in this article for competent legal advice. Feel free to contact BBCIncorp's customer services for advice on your specific cases.
Share this article
Get helpful tips and info from our newsletter!
Stay in the know and be empowered with our strategic how-tos, resources, and guidelines.