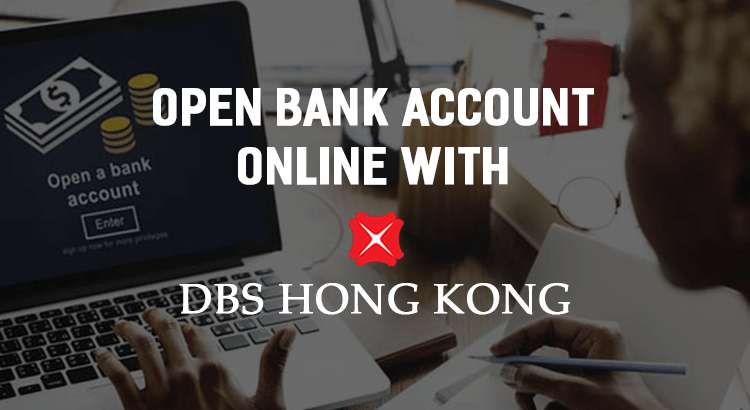 To give businesses more flexibility in opening corporate bank account amid coronavirus pandemic, DBS Hong Kong has allowed business clients to go through due diligence process with video conference call, instead of physical meeting like before.
Do note that this capacity is only available for some matches of corporate and business owners' nationality, as detailed below:
HK company with Chinese UBO: meeting at Great Bay Area to apply for dual account (DBS China and DBS Hong Kong)
HK company with foreign owner: conference call, courier documents certified by CPA
Foreign companies with HK owners: conference call, courier documents certified by CPA
Having an account in DBS Hong Kong offers a great plus for international trading, asset protection, and multitude of investment opportunities. These benefits surely come with some initial pre-qualifying conditions for account holders that you need to put in mind.
A typical business current account for foreign nationalities requires:
Initial deposit: HKD 1M
Minimum balance: HKD 50k
Fall below fee for not meeting average daily balance of HKD 50k: charge HKD 250 monthly
Another point worth mentioning is that no end date was set and the bank reserves its full right to put a halt to this supporting event without prior notice to any parties. So just making sure that you don't let this opportunity just slip out by contacting our customer service today.
About DBS Hong Kong:
DBS Bank (Hong Kong) Limited is a subsidiary of DBS Bank –  The Development Bank of Singapore Limited headquartered in Marinna Bay, Singapore. DBS Bank is the largest banking institution in Asia Pacific by total assets – over S$550 billion according to its consolidated financial statement as of the end of Q2 2019. It provides a broad range of financial services i.e. consumer and corporate banking, wealth management, securities brokerage etc. DBS Bank covers global market with presence in 18 countries across the globe.
Disclaimer: While BBCIncorp strives to make the information on this website as timely and accurate as possible, the information itself is for reference purposes only. You should not substitute the information provided in this article for competent legal advice. Feel free to contact BBCIncorp's customer services for advice on your specific cases.
Share this article
Get helpful tips and info from our newsletter!
Stay in the know and be empowered with our strategic how-tos, resources, and guidelines.