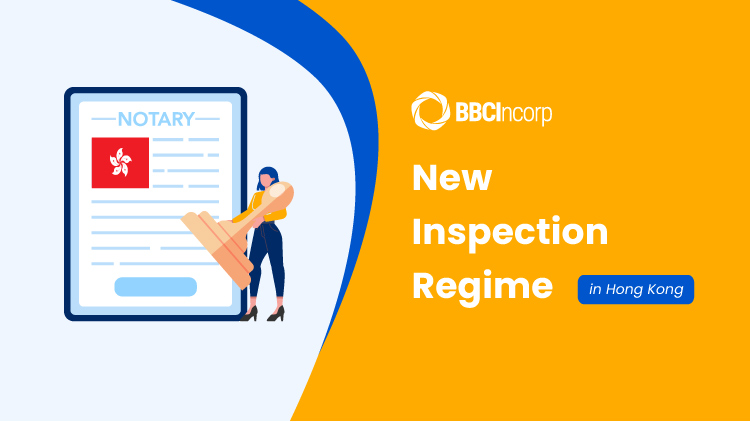 Overview of Hong Kong New Inspection Regime
The Companies Ordinance (Cap. 622) ("CO"), legislation governing the incorporation and operation of companies in Hong Kong, has recently implemented a new inspection regime. The objective of this regime is to enhance security for the directors' and other relevant person's information.
Three phases to the New Inspection Regime's implementation
Phase 1: In effect from August 23, 2021
Companies may substitute correspondence addresses for the usual residential addresses of directors (including reserve directors) and company secretaries, as well as partial identification numbers for full identification numbers (such as those on identity cards or passports) in their registers made available for public inspection.
Phase 2: Starting October 24, 2022
When phase 2 of the New Inspection Regime came into effect, the Companies Registry External Circular No. 7/2014 would be repealed. The detail of Phase 2 are as:
The normal home addresses and full identity numbers ("Protected Information") in the Index of Directors on the Companies Register are changed to correspondence addresses and partial identification numbers for public inspection. In general, it means residential addresses and full identification numbers of shareholders and directors of Hong Kong companies will not be public.
The company must provide a Form ND2B to the Registrar of Companies concerning the director's correspondence address within 15 days of Phase 2 starting (24 October 2022) if:
A local business added a director's correspondence address to its register of directors after Phase 1 began on August 23, 2021; and
The location was not the same as the business' registered office.
A total of about 26 forms relating to Protected Information have been amended to comply with phase 2 of the New Inspection Regime. The Registrar of Companies will only accept amended specified registration forms starting October 24, 2022. Please take note that using new form versions will make working with the Registrar of Companies easier.
You must submit the revised specific form, which includes a "PI sheet" to keep relevant personal information. However, under section 58. (3) of the CO, the Register of Companies has the authority to share the information with specified persons.
Phase 3: Since December 27, 2023
Data subjects will have the option to ask the Registry to protect their protected information (also known as "Withheld Information"), which appears in documents registered with the Registry, from public view and replace it with their correspondence addresses and partial identification numbers (IDNs).
Phase 3 of the Hong Kong New Inspection Regime will soon receive new updates. Follow BBCIncorp for the latest updates.
Disclaimer: While BBCIncorp strives to make the information on this website as timely and accurate as possible, the information itself is for reference purposes only. You should not substitute the information provided in this article for competent legal advice. Feel free to contact BBCIncorp's customer services for advice on your specific cases.
Share this article
Get helpful tips and info from our newsletter!
Stay in the know and be empowered with our strategic how-tos, resources, and guidelines.