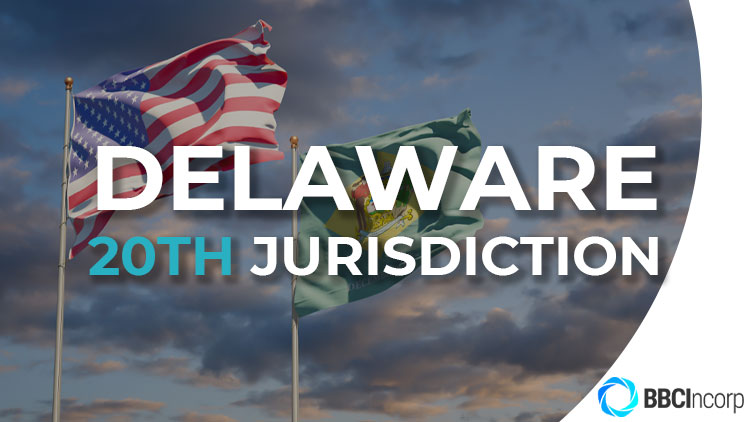 Why we choose Delaware but not other states of the US
Delaware, aka the Diamond State, the First State, is the second-smallest but most striking state in terms of starting a business in the US. It is commonly believed that Delaware is home to millions of foreign investors who would settle on the US for their new operations. Interestingly, did you know over 60 percent of firms listed in Fortune 500 have been incorporated in Delaware?
Delaware is well recognized for its corporate-friendly system of law. The Diamond State was remarkably the first to formalize the constitution of the United States. And this mature legal system is a big plus for the state to attract numerous business players eyeing the giant US. A can't-miss highlight of Delaware is the fact its law enables businesses to easily come to combinations with other entities, which favors most investors and foreign businesses.
Delaware is among five states in the US that impose no sales tax. There will be no corporate tax applied to your company's income generated from outside of the US. There is also no state tax on intangible properties like trademarks or patents. Furthermore, whether or not doing business in Delaware, the incorporation process is relatively straightforward and simple as compared to many other states of the nation.
Also, tons of different benefits can come with the formation of Delaware LLCs (the most common type of business entity), corporations, and other company types.
BBCIncorp's services for Delaware companies
Starting your business in Delaware can be much more efficient and cost-effective with Delaware incorporation services of BBCIncorp. You can get your desired company incorporated within a couple of weeks. We also provide add-on services including bank account opening to support your smooth-running business.
You can find our package services for Delaware companies here. Feel free to contact us if you need more information about our services!
Disclaimer: While BBCIncorp strives to make the information on this website as timely and accurate as possible, the information itself is for reference purposes only. You should not substitute the information provided in this article for competent legal advice. Feel free to contact BBCIncorp's customer services for advice on your specific cases.
Share this article
Get helpful tips and info from our newsletter!
Stay in the know and be empowered with our strategic how-tos, resources, and guidelines.