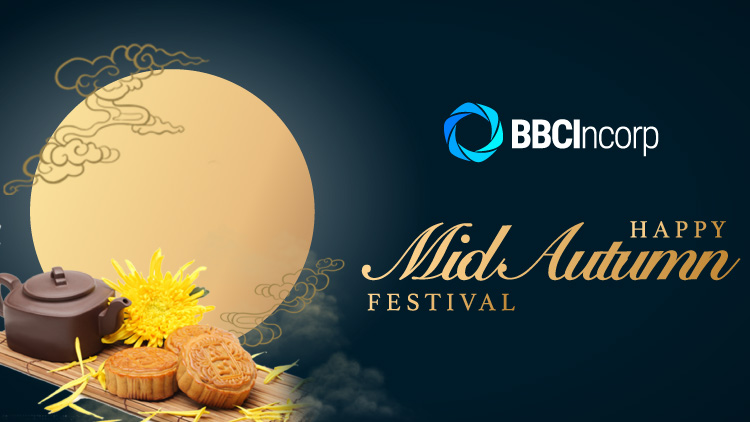 Every year under the full moon, the city of Kowloon once again transforms itself into a capital of festivities dotted in lights as far as the eye can see. And so begins a time for family gatherings and all-night revelries hosted under the moonlit sky.
To start off this special occasion, BBCIncorp would like to extend our appreciation and best wishes towards all of our patrons for all of your support which has been paramount to our journey to delivering top-notch service.
On another note, please be notified that our office will be closed from 21st Sep 2021 to 22nd Sep 2021 for Mid-autumn Festival and Day after Mid-autumn Festival. Our business will be back to normal on 23rd Sep 2021.
Stay safe and happy moon-viewing!
Disclaimer: While BBCIncorp strives to make the information on this website as timely and accurate as possible, the information itself is for reference purposes only. You should not substitute the information provided in this article for competent legal advice. Feel free to contact BBCIncorp's customer services for advice on your specific cases.
Share this article
Get helpful tips and info from our newsletter!
Stay in the know and be empowered with our strategic how-tos, resources, and guidelines.