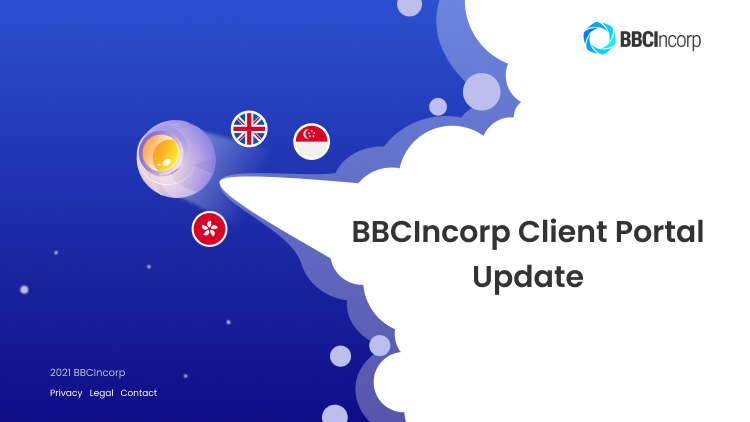 If you're a business owner looking for a streamlined process of recording your documents, organizing invoices, and keeping on top of your corporate management, BBCIncorp Client Portal is all you need.
Incorporation tracking made easy
Our incorporation tracking feature lets you:
Keep track of your company formation process, company list, and invoice details
Get all information you need at a glance with a simple-to-view dashboard
Stay informed with the latest information, without the burden of time-consuming and reporting processes.
Integrated solutions that are tailored for you
Discover what you can do with our integrated solutions:
Complete your order by simply filling out the required information
Input your business details and structures with the O-chart function
Sign your document and send it for approval remotely with E-signature
Corporate management is no longer a challenge
The latest update of corporate management feature helps you:
Centralize your corporate documents into one organized space, under the protection of google cloud infrastructure security
Access your company files and documents anytime, anywhere
Stay up-to-date with real-time notifications
Deal with daily company management easily with streamlined and automated processes
—
That's it all from us! We hope you enjoy this new release of our Client Portal. Please keep your eyes out for more announcements from us.
You can start enjoying our Client Portal by incorporating your business with us! Head on over to our Company Formation page for more information, or get in touch with one of our friendly, expert consultants, who can help you understand which BBCIncorp formation package is the perfect fit for your business.
Disclaimer: While BBCIncorp strives to make the information on this website as timely and accurate as possible, the information itself is for reference purposes only. You should not substitute the information provided in this article for competent legal advice. Feel free to contact BBCIncorp's customer services for advice on your specific cases.
Share this article
Get helpful tips and info from our newsletter!
Stay in the know and be empowered with our strategic how-tos, resources, and guidelines.