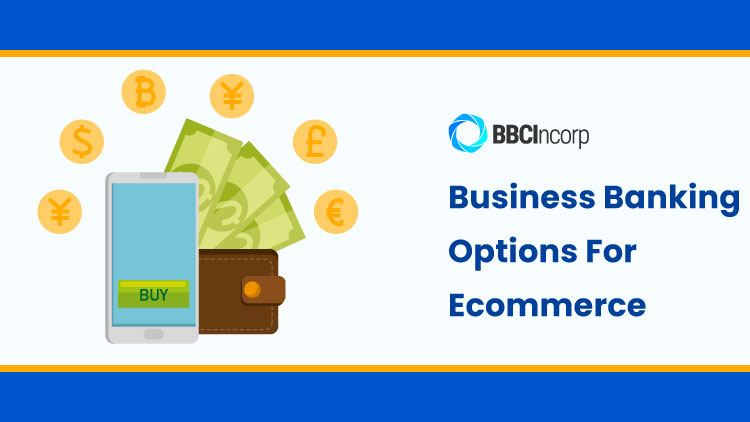 Things to consider before opening a business account
Think beyond current needs
It's easy to get mistaken thinking that SMEs are better off with barebone business accounts since they're more cost-effective. The problem with this line of logic is that it doesn't account for the fact that all businesses will eventually outgrow these initial features.
Banks have different perks and benefits that attract different kinds of clients, but the deciding factor should always be how well it will accommodate your business in the future.
Let's say you have a niche eCommerce business, selling collectible items online on eBay and you expect that you'll be ready for a brick-and-mortar expansion in about 3 years. How would you procure the capital with a business account that has atrocious interest rates and doesn't give out business loans?
The key here is to go with the banking product that has the most optimal features, enough to help you with your business financial management but also doesn't cut you off from future upgradability.
Assess your business's eligibility for loans
One useful tip before applying for an account opening is to evaluate the bank's policies to see if they align with your business's size and industry. A local business will probably do well with regional banks that are more focused on a specific demographic.
This can mean many things, from receiving higher business loans to having a better understanding of local market conditions.
Additionally, check to see if your business operates in commonly blacklisted industries in the banking sphere. Legal matters aside, understand that banks are ultimately businesses at the end of the day and they will only give out business loans to companies that have credential prowess with them.
How's your cash flow? Do you have sufficient collateral? How big is your debt load? Put these questions into perspective before you send out that application if even one of them doesn't cut then it's highly advisable that you get back to the drawing board.
Check your business account's basic services
When choosing to open a business bank account, check to see if it has the following basic services:
Checking Account: To deposit and withdraw funding for daily transactions.
Savings Account: To store excess funding not currently in use.
Credit Card/ Debit Card: To manage the daily spending of your business.
Checks and a Checkbook: To record business transactions.
Deposit-only Card: To facilitate ATM deposits for all affiliated business accounts.
Online Business Banking: To give the cardholder access to electronic banking services
Payroll Account: To automate the payroll process.
Open a merchant account
If you're in eCommerce then a merchant account is arguably an indispensable asset to have. Its purpose is to speed up the payment verification process and grant you immediate access to funding from customers buying your products. Essentially, it acts as the intermediary between your business and credit card issuers.
They do this by fronting the money received upon payment made by customers directly to your business account, effectively eliminating the delay found in multi-party payment processing. Therefore, they are not to be mistaken for business bank accounts.
Another good alternative would be PSPs (Payment Service Providers) like Square and Paypal. They operate under the same principle as their counterparts but they're easier to set up, faster, and more cost-efficient in the long run.
Prepare necessary documentation
Compared to other forms of paperwork you'll have to do when running a business, preparing the essential documents for a business account should be the least painful. You'll generally be asked to provide the following documents when applying for a business account in most banking institutions.
Articles of association
Business licenses
Doing business as (a DBA) certificate
Employer identification number (EIN)
Identification documents
Note that the above list is purely representative and you may be required to provide additional documentation depending on the bank of the jurisdiction in question.
Top 5 business accounts to have for your eCommerce business
Once you've done your homework on how and why it's time to take a look at why you're here. Below is a list of banks – traditional and high-tech – for you to choose from when opening a bank account for your eCommerce business.
You can also try out our online banking tool while you're at it! It's a quick and simple way to simplify your banking choice on the go.
OCBC
At the top of our list, we have OCBC, the longest-standing business bank in Singapore that was established in 1932. It consistently ranked amongst the top 5 safest banks in the world as rated by Global Finance Magazine and is also one of the biggest financial institutions in the Asia Pacific.
It currently has +570 branches across the globe, operating in 18 different countries to provide as many clients with banking solutions as possible.
In terms of banking products, OCBC offers 3 business account types, namely Business Growth Account, Business Entrepreneur Account, and Business Entrepreneur Account Plus.
If you're in the stage of starting a business then go with the first option since it has the lowest deposit requirement and only charges you a small amount of annual fee.
Pros
Remote opening
FAST and GIRO transactions
e-Banking with OCBC velocity
Cost-effective for SMEs
Every deposit and investment is highly ensured
Cons
Dated e-Banking Interface
Limited Insurance for Investments and Deposits
Limited Banking Services
Note
OCBC is best for small and medium businesses who want easy application and access to the core business banking services.
As a recommendation, we suggest you upgrade to the Business Entrepreneur Account Plus once your business starts to expand. You will have to make a higher initial deposit but the tradeoffs are more than worth it.
HSBC
HSBC has always been a go-to for eCommerce businesses looking to receive bespoke financial and business management services.
Their business accounts are currently in use by +1.7million customers worldwide in different industries. HSBC Direct is an online-only branch that specializes in offering branch-free banking services to online merchants.
Startups and well-established businesses can streamline their financial management and have access to different banking services under one single business integrated account.
Pros
Favorable checking account fee.
No minimum balance requirement or monthly fee
24/7 paperless transactions and online banking
Deposits have insurance schemes
Cons
Costly overdraft protection
Disconnection between HSBC and HSBC Direct
Investments have limited coverage
Note
HSBC is best for those who have amassed a robust savings account and can spare the capital expenditure necessary to procure their high-quality international banking services.
Standard Chartered
Standard Chartered is a name that's been around for more than a good century, with 85,000 employees and a presence in 59 markets, they serve customers in close to 150 markets worldwide. It's also a London Stock Exchange company that's in the top 100 list.
If you decide to open a Standard Chartered business account in Singapore – Smart Business$aver – you'd be pleased to know that they have high-interest rates on both timed deposits and investments. This makes it perfect for companies with excess funds to spare.
This account is also business integrated, which means you get access to a diverse set of services, with payroll, credits, foreign exchange, cash management, insurance, and lending all available at once.
Pros
Favorable interest rates
Access to multiple banking services with one account
Low remittance costs
Split interest rates in one account
Cons
High minimum monthly average
Transactional businesses are less eligible
Note
Remember that Standard Chartered is largely an investment bank at its core and although its business banking model has largely improved over the years, you should only opt for a business account if you already have a large sum of savings.
Wise
Wise, formerly known as TransferWise is a UK-based money transfer company that offers new-gen banking solutions. They offer the best conversion rates for clients when they send, transfer, and receive funds across the globe.
Their debit card works the same way as a conventional one and can be used to deposit payment online and in physical stores globally. Affordable money transfer service is the company's motto. This makes it a very viable option for online businesses that have large volumes of international transactions.
Pros
Best exchange rate
High transparency with transfer fees
No minimum money transfer amount from the US
Eligible for receiving local bank details
Cons
Card not available for all countries
Debit card only (no real credit card)
Not all currencies are supported
No fund transfers via cash or cheques
Note
Wise is an affordable and easy way to have banking services without a bank account. It's especially useful for small offshore businesses that don't want to deal with legal nuances and other international transfer issues like conversion rates.
Stripe
Stripe is an online payment processing platform that caters to online-only businesses. They're especially well-versed in eCommerce, merchants with rudimentary IT knowledge should have no trouble setting up a storefront on their own. If not, Stripe also offers collaboration with its burgeoning network of eCommerce partners at a price.
The company is also known for its easy-going user agreement policies, no suspension or termination fee charged. It also has one of the most fleshed-out API systems out there currently. If there are any missing features you'd like to add to your payment gateway, it can be done within days.
Pros
Strong API system
Pay-as-you-go
No merchant account is needed
No-strings-attached policies
Diverse integrations
Cons
PayPal and Amazon payments are not accepted
Not all countries & credit cards are supported
Note
Stripe is a great online-only credit card processor that charges fair processing rates and has very few added costs. The free and simple API is great for businesses whose developers can build a custom online e-commerce experience.
Conclusion
Take a look at our summary of the key points:
Business Account for easy application: OCBC
Business Account for global banking: HSBC
Business Account for high-interest rates: Standard Chartered
Business Account for affordability: Stripe
Business Account for conversion rates: Wise
Banking is an essential part of any business so you should get it right the first time. We hope that this list will help you make more informed decisions toward reaching your business's financial goals.
For any further inquiries or assistance you may need on opening a business bank account, please don't hesitate to reach out to our support team via service@bbcincorp.com.
Disclaimer: While BBCIncorp strives to make the information on this website as timely and accurate as possible, the information itself is for reference purposes only. You should not substitute the information provided in this article for competent legal advice. Feel free to contact BBCIncorp's customer services for advice on your specific cases.
Share this article
Get helpful tips and info from our newsletter!
Stay in the know and be empowered with our strategic how-tos, resources, and guidelines.