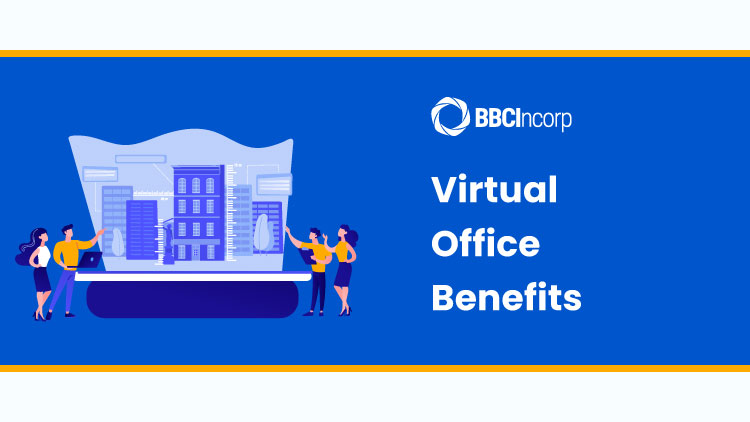 8 key benefits of a virtual office that make it a trend
Economize your company's budget
One of the key advantages of having a virtual office is to lower the company's overhead. It appears to be common that a business with a physical office has to incur a large amount of payment for a physical office lease associated with furniture, utility bills, hardware costs, and many other items.
With a virtual office, your company can save plenty of money for such expenditure, and in lieu of that, the company's budget can be used more effectively for business campaigns and expansions.
Easy to setup
Setting up a virtual office is fairly easy with a four-step process:
Choose the location and service package with your trusted service provider
Settle payment
Collect required documents
Proceed to open your virtual office
The process can be done 100% online. Moreover, you are also offered a wide range of premier locations for your virtual offices throughout the world. Likewise, the shutdown of the virtual office is also straightforward with no additional charge incurred.
Work from home
A virtual office is a good solution for flexibility as employees can work remotely. Not only do they save the conveyance cost and commute time, but they also have more flexible work hours.
Using virtual office is also considered a friendly option since work from home contributes to pollution reduction. It is evident that working remotely eliminates the amount of fuel and waste released and other related matters such as supplying water and electricity when comparing to a physical office space.
Increase productivity
Virtual space can have a positive influence on employees' attitudes, resulting in an increase in the productivity of the business. Because they are more flexible in working time management, they can reduce distraction and put more focus on work. A recent research stated on Business News Daily also revealed that employees working remotely perform 1.4 more days of working per month than office-based counterparts.
Stress-free working space
Coping with the drama that comes along with many colleagues seems to be unavoidable when working in a physical office environment. By having a virtual office, you can minimize the stress of dealing with such problems.
If you – as an employee wonders whether your remotely-working staff can be unproductive during the workdays without competitiveness as in the traditional office space, then you can run a contest to get the team moving. Actually, you do not need to have much of such worry because no one is around to assist employees themselves when they work at home. Thus, they generally have no choice but to make efforts for accomplishing their job and meeting the goals.
Great business support
A virtual office can be said to be a perfect product of utilizing cutting-edge technology. Although technology has been digitalizing every business aspect and strong support for traditional workplaces, it is a super-powerful tool to a virtual office for its existence and development.
So, what can a business do with a virtual office in respect of technological applications? Below are some typical examples:
Build a professional virtual environment where you can have a professional mailing address, phone number, and fax service like in the physical office. Some virtual space service providers can outstandingly add the "original" area codes for the business core in each city as well.
Serving customers and clients of the company through convenient instant services. Sophisticated software can help you to fulfill business needs with just a single click.
Voicemail function arrangement can ensure the interaction with customers through clear and quick communication in the case that your employee is not available. You can even set up a virtual voice to hold the responsibility of a receptionist for managing and handling calls.
It can be a matter of concern for employees worrying about cyber risks due to not using company-supplied technology. However, your company can easily manage this by supporting them with a password tool or a related training course if necessary.
Cost-effective for business expansion
Another virtual office benefit is that it facilitates the expansion of your business without the need to relocate to another bigger working space. It can be a huge expense for the rent price of resettlement for the conventional office, whilst the virtual space is a cost-effective solution for growing your business. You can use the virtual office address for establishing a new presence in a different location but no need for the extra relocating cost to that new place.
Multiple choices for service
Virtual office packages can include a diversity of privileged features to support your business effectively and efficiently. Typically, there are three main categories of service associated with virtual office setup that may be of interest to:
Business address services offer you a range of items such as local mail drop-off/pick-up, mail forwarding, round-the-clock access to the building, courier management, etc.
Meeting room services enable you to access conference room and office space with a fully-equipped business support center to cater color printing, office supplies, shipping services, telecommunication tools, etc.
Communication services enhance the effectiveness to interact with customers and clients through modernized functions such as automated call answering, live phone answering, outbound calling, voice mail, etc.
There are different benefits for both employees and employers of a business when it comes to virtual office setup including:
Flexibility

Increased productivity

Cost-effective solution

Great business support

Multiple services included
A virtual office is highly in demand now and if you are also looking for a virtual office service for your business, don't hesitate to contact us for more information.
Disclaimer: While BBCIncorp strives to make the information on this website as timely and accurate as possible, the information itself is for reference purposes only. You should not substitute the information provided in this article for competent legal advice. Feel free to contact BBCIncorp's customer services for advice on your specific cases.
Share this article
Get helpful tips and info from our newsletter!
Stay in the know and be empowered with our strategic how-tos, resources, and guidelines.