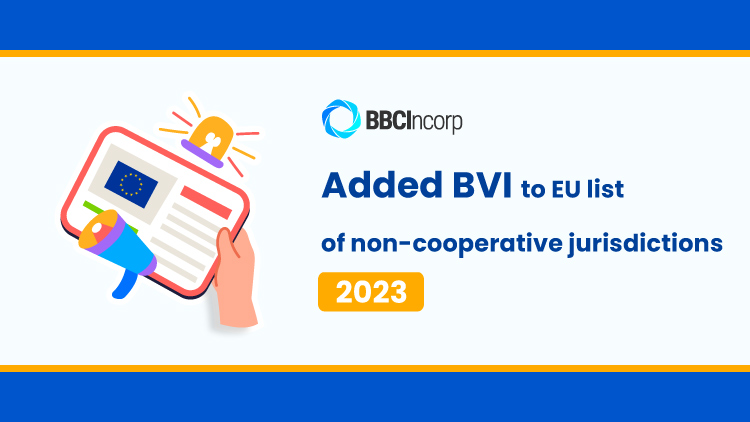 Four new jurisdictions have been added, bringing the total number to 16 in the list includes:
British Virgin Islands – BVI was listed for the first time because it was found to be insufficiently compliant with the OECD standard on the exchange of information on request (criterion 1.2).
Costa Rica – As with the BVI, it has yet to fulfill its commitment to abolish or amend the harmful aspects of its foreign source income exemption regime, which has landed it on the list for the first time (criterion 2.1).
Marshall Islands – discovered that it attracts profits without complying with economic substance (criterion 2.2 of the EU list), for the same reason as in 2018.
Russia – did not meet criterion 2.1, and taxation issues came to a halt as a result of Russia's aggression against Ukraine.
EU Grey-list
Removing jurisdictions from the "grey list" of the EU: North Macedonia, Barbados, Jamaica, Uruguay
Other jurisdictions are under review:
Hong Kong and Malaysia – The deadline to finish reforming their foreign source income exemption regimes was extended, including capital gains.
Qatar was also granted an extension because it faced constitutional reform constraints that prevented it from completing its reform on time.
Four jurisdictions will be considered for removal from the list: Aruba and Curaçao, Belize, and Israel if they commit to improving their Global Forum determinations on the automatic exchange of financial account information.
Key Takeaway
Companies ought to review the most recent lists and think about the repercussions for entities based in impacted jurisdictions. The British Virgin Islands might anticipate being taken off the list if recent changes are acknowledged as part of the upcoming review, but Russia is unlikely to be dropped due to the ongoing conflict in Ukraine.
Disclaimer: While BBCIncorp strives to make the information on this website as timely and accurate as possible, the information itself is for reference purposes only. You should not substitute the information provided in this article for competent legal advice. Feel free to contact BBCIncorp's customer services for advice on your specific cases.
Share this article
Get helpful tips and info from our newsletter!
Stay in the know and be empowered with our strategic how-tos, resources, and guidelines.