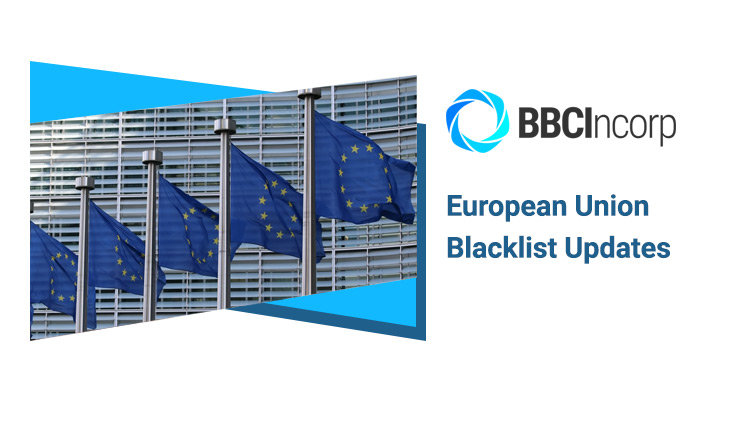 EU finance ministers have officially greenlit their decision to remove Anguilla, Seychelles, and Dominica from its infamous Annex I, also known as "the blacklist". 
This decision was brought about by the EU Commission in recognition of the ongoing legislative reforms taking place in each jurisdiction.
The scale of delisting, however, is not absolute as they are now allocated to Annex II. In short, this section is reserved for jurisdictions that have yet to fully comply with international regulations but are on a best-effort basis of doing so.
The Republic of Seychelles made a request for supplementary review not long after enacting five key pieces of legislation across its corporate governance corpora which includes the following:
Beneficial Ownership Act 2020

Limited Partnerships (Amended) Act 2021

International Business Companies (Amendment) Act, 2021

Foundation (Amendment) Act, 2021

Trust Act, 2021
All qualifying entities, regardless of the state of operation, will have to retain and update their accounting information in conjunction with their transaction documentation for at least 7 years.
In light of this news, the Peer Review Group (PRG) has agreed to make an on-site visit in 2022 to provide arbitration on Seychelle's eligibility for a Largely Compliant status. The approval of which would satisfy criterion 1.2 and set forth the official dissociation of its name from the EU's list of non-cooperative tax jurisdictions. 
Current constituents of Annex I include American Samoa, Fiji, Guam, Palau, Panama, Samoa, Trinidad and Tobago, US Virgin Islands, and Vanuatu. For more background on EU's listings and updates, please visit here.
Disclaimer: While BBCIncorp strives to make the information on this website as timely and accurate as possible, the information itself is for reference purposes only. You should not substitute the information provided in this article for competent legal advice. Feel free to contact BBCIncorp's customer services for advice on your specific cases.
Share this article
Get helpful tips and info from our newsletter!
Stay in the know and be empowered with our strategic how-tos, resources, and guidelines.