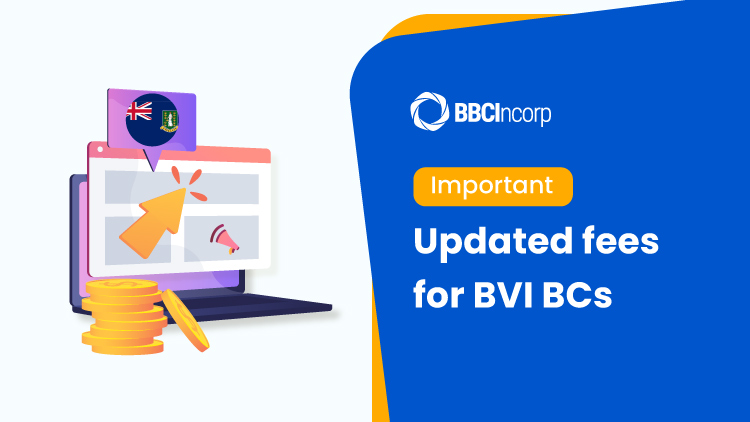 The recently enacted BVI Business Companies (Amendment of Schedule 1) (No. 2) Order, 2022 has introduced certain changes in the fee structures applicable to BVI business companies. It should be noted that the new pricing will take effect on 1 January 2023, along with the BVI Business Companies (Amendment) Act, 2022, No. 6 of 2022.
The BVI government's adjusting fees for the incorporation and annual fee of BVI BCs would be as below:
Details
Updated fee payable under the Amendment Act
BCs authorized to issue no more than 50,000 shares
Incorporation fee
US$ 550
Annual renewal fee
US$ 550
BCs authorized to issue more than 50,000 shares
Incorporation fee
US$ 1350
Annual renewal fee
US$ 1350
Other fees for certain issuing and filling services have also been revised, please refer here
Note
Following the adjustments of the fee schedule for BVI companies, BBCIncorp would like to inform our clients of the updated pricing regarding the incorporation packages and related add-on services. Our support team will advise the clients in a short time. For those in need of more information concerning the changes, feel free to email us via service@bbcincorp.com.
You can also check out our BVI Company Formation Packages
Disclaimer: While BBCIncorp strives to make the information on this website as timely and accurate as possible, the information itself is for reference purposes only. You should not substitute the information provided in this article for competent legal advice. Feel free to contact BBCIncorp's customer services for advice on your specific cases.
Share this article
Get helpful tips and info from our newsletter!
Stay in the know and be empowered with our strategic how-tos, resources, and guidelines.