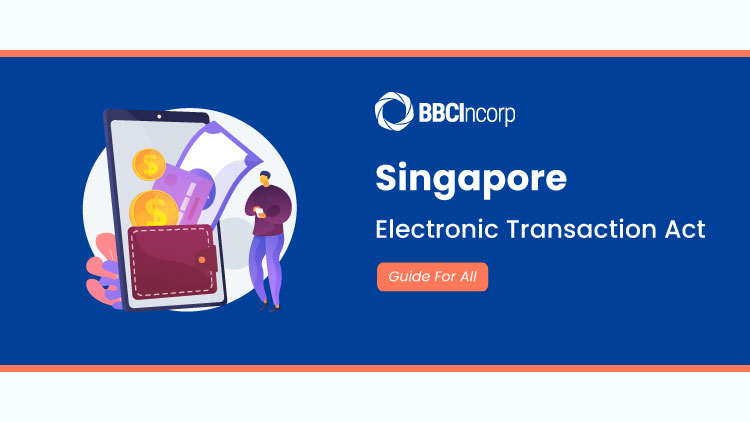 Individuals, companies, and other organizations increasingly use electronic means for executing transactions, including the transfer of money.
Due to cybersecurity concerns and the potential for forgery, the Singaporean government has a legal framework in place to regulate the use of electronic transactions and protect parties from fraud or other wrongs.
The Electronic Transactions Act (ETA) was enacted in Singapore to provide such a framework, covering areas such as contract formation and performance, information retention, authentication procedures, dispute resolution, and more.
In this article, we look at the provision of ETA and its implications for businesses operating in Singapore.
Key points of the Singapore Electronic Transaction Act
Check out the infographic below where we've summarized the crucial details of the Singapore Electronic Transaction Act. It's designed to provide you with a clearer understanding of this complex matter.

The bottom line
With the implementation of the ETA, Singapore's e-transaction laws align closely with internationally recognized standards, driving the country towards becoming a smart nation.
The Act supports Singapore's digitalization efforts, requiring businesses of all sizes to comply in order to stay abreast of current trends and continue their operations.
Disclaimer: While BBCIncorp strives to make the information on this website as timely and accurate as possible, the information itself is for reference purposes only. You should not substitute the information provided in this article for competent legal advice. Feel free to contact BBCIncorp's customer services for advice on your specific cases.
Share this article
Get helpful tips and info from our newsletter!
Stay in the know and be empowered with our strategic how-tos, resources, and guidelines.