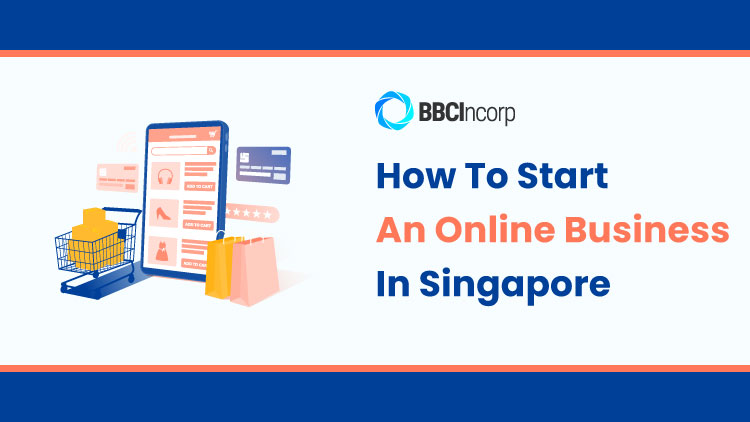 Are you planning to open an online business in Singapore? Starting a new business journey usually comes with a lot of pressure. But don't worry. We are here to help. In this article, we give you all the needed information to start your online business in the state city. From initial planning to incorporation and beyond, we've got you covered with everything you need to know for a successful online business journey
Initial preparation before opening an online business
Before starting a business, you should know what you are getting involved in. A comprehensive understanding of the market and the customer is always the best preparation for starting a business everywhere.
Research and planning
Did you know that 90% of startups don't last up to 120 days? According to Failory, 9 out of 10 startups failed in their first year and the top reason for this frightening number is the lack of financial support and insufficient flow of cash. Both are the result of poor planning and research of the businesses.
Therefore, when starting a fast-paced online business, you should take some considerable time to research. Specifically, research about three core elements: your product, your customer, and your competitor.
With the information you've got, coming up with a business model that represents what you and your business can do will help it grow and attract more financial support.
Considering your business structure
Private Limited Company (Pte Ltd)
When starting an online business, protecting it from potential risks and attracting funding are key concerns for entrepreneurs. This is when a Private Limited Company (PTE) comes in handy.
The structure offers limited liability protection to shareholders, separating personal assets from company debts and risks. Thanks to its formalized structure, this legal entity also builds credibility and trust, making it more attractive to investors.
As a result, online business owners can have a variety of options for funding, such as
Equity financing: Selling shares or equity stakes to investors, making them shareholders in the business.
Bank loans: Securing funding through traditional bank loans, adhering to the bank's terms, and providing collateral.
Venture capital: Attracting significant funding from venture capital firms if your business has high growth potential.
Government grants and incentives: Singapore offers various schemes to support local businesses, including online ventures, in specific industries or growth areas.
Sole Proprietorship (SP)
If you're looking for a straightforward registration process, consider the Sole Proprietorship route for your online business. As the sole owner, you'll have the freedom to make decisions independently, saving you valuable time.
While this structure grants you complete control, it's essential to be aware that it may not be as attractive to investors due to its limited protection against potential lawsuits. Nevertheless, a Sole Proprietorship can be a great option to kickstart your entrepreneurial journey if you're just starting and prefer to rely on personal resources, such as savings, loans, or support from family and friends.
Start a company easily with BBCIncorp
Our digitized service helps you fast-track company formation. No need to be physically present in Singapore to get started.
Check out our Singapore company formation package now!
How to set up an online business in Singapore
To have a better understanding of the process of setting up an online business, we have put together a guide for you to refer to.
Step 1: Register your online business
To ensure successful registration, the following information should be prepared:
Company name: Choose a unique name that complies with regulations.
Director: Appoint individuals aged 18 and above without disqualification to hold directorship.
Resident director: You must have at least one resident director during incorporation, who can be a Singapore citizen, Permanent Resident, or holder of an EntrePass visa.
Shareholders: Shareholders can be individuals or legal entities, and 100% foreign ownership is allowed.
Registered address in Singapore: Provide a physical address located in Singapore for your company. P.O. Boxes are not accepted.
Note
You can also prepare related information about the paid-up capital, the auditor, the company secretary, and the SSIC code, or let the service provider help you with this task.
Step 2: Acquire the relevant business license and permits
Depending on the nature of your product/ service, your online business will need a license or permit to operate legally.
For instance, if your business planning to sell food and beverage online, you must apply for a Food Shop License in Singapore issued by the National Environment Agency (NEA) for retailing food and/or drinks, under the Environmental Public Health Act.
For more information, feel free to read our article about Licenses and Permits in Singapore.
Step 3: Set up a merchant bank account for your business
One of the most impactful stages in setting up your business is that you need to make sure that your customer can pay conveniently for your product/ service.
You can apply for registration with
Singapore banks: This is the traditional way, usually trusted by many businesses. However, with the credibility these banks offer, you need to meet eligibility criteria, including being 18 years old, having a valid passport, and having an employment pass or permit to register.
Payment gateway: With how common payment is through gateways nowadays, using one on your online platform can offer your customer a convenient and safe payment experience without the complexities of registration like a traditional bank account.
Step 4: Choose your online platform
After having all the crucial parts for your online business, it's time for you to build your presence online. The platform, as your store, will be the place where you and your customer interact and make transactions (if the product meets their needs). Therefore, to make it worth their while and keep them coming from time to time, here are a few things you can [pay attention to when building the platform.
Domain name: Choose a memorable and representative domain name from providers like GoDaddy or Vodien to establish brand recognition and credibility.
Website hosting: Opt for the right hosting service (shared, VPS, or dedicated) to ensure security, reliability, and optimal website performance based on your business needs and projected traffic.
User-friendly web design: Invest in professional web design services or use user-friendly website builders to create an intuitive and engaging website that enhances user experience and interaction.
Step 5: Operate and advertise your business
You have made it to the final step. However, this is also the stage if not handled well, your product/service will remain in the shopping cart for a while.
Therefore, make sure that your online store operates smoothly from A – Z, specifically:
Efficient order fulfillment: An efficient order fulfillment system can increase your customer satisfaction and retention. Remember that you are in the online business industry, and being able to complete the ordering fast and efficiently is the key driver to success.
Customer support system: Communication with the customer so they understand how the product can perfectly solve their problems or meets their needs is crucial for closing a deal. With a strong customer service team, your online business can enhance the experience, leaves a positive impression, and keeps customers coming back for more.
Digital marketing strategy: Investing in digital marketing is the primary way for you to get your customer to know about you. It can help you reach a wide audience, build brand awareness, and drive targeted traffic to your websites, resulting in increased leads, sales, and overall business growth.
Post-incorporation of online business
After having the business up and running for a while, as the owner, you should also do some tasks to keep your business in good shape and align with the revaluation of the Lion City.
Specifically, you have to do some annual tasks to report back to the government about your business status.
Bookkeeping and accounting: This task can help you track your business growth and provide proof for the tax return you are submitting to the government and stakeholders
Annual compliance: You have to report back to the government how your business is doing after a certain time. This contributes to the long-term success and sustainability of your growing business
Conclusion
In conclusion, starting an online business in Singapore requires careful planning, compliance with legal requirements, and strategic implementation of various tools and strategies. By focusing on registration, financial infrastructure, marketing, and adherence to regulations, aspiring entrepreneurs can lay a strong foundation for a successful online venture in Singapore's dynamic business landscape.
If you need further information about the incorporation of PTE in SIngapore, feel free to contact us via service@bbcincorp.com.
Disclaimer: While BBCIncorp strives to make the information on this website as timely and accurate as possible, the information itself is for reference purposes only. You should not substitute the information provided in this article for competent legal advice. Feel free to contact BBCIncorp's customer services for advice on your specific cases.
Share this article
Get helpful tips and info from our newsletter!
Stay in the know and be empowered with our strategic how-tos, resources, and guidelines.