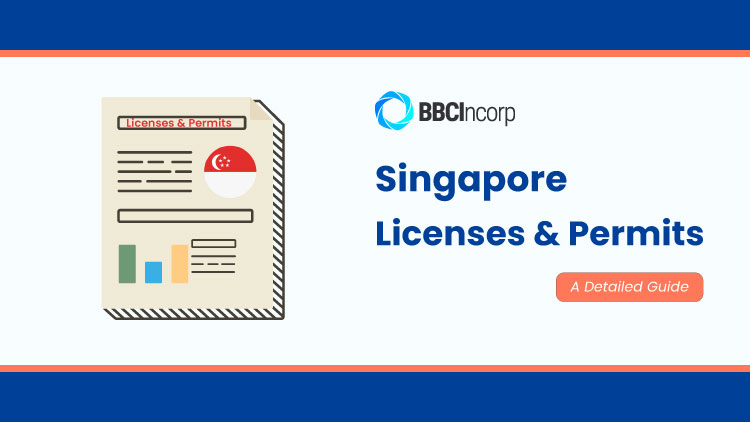 Setting up a company in Singapore does not necessarily mean you can start your business right away. There are certain types of activities that require more specific business licenses or permits because some industries need further qualifications and it is easier for the government to manage these businesses.
Therefore, in this blog, BBCIncorp will provide you with information on licenses and permits of some specific industries as well as one of the most convenient and simple ways to apply and achieve these papers in Singapore. Let's go!
Licenses and permits for some specific business types in Singapore
Below are some of the most common business types with specifically required licenses that need to be obtained before they can start operating in the city-state:
Retail store
Different types of retail businesses will demand different required retail licenses in Singapore. Overall, there are 5 types: Supermarket, telecommunication store, pharmacy, shop that sells liquor, and shop that sells cosmetics.
Supermarket: you need to obtain a Supermarket License according to the Environmental Public Health Act.
Telecommunication store: you need to apply for a Dealer's Class License from the Info-communications Development Authority of Singapore (IDA).
Pharmacy: A Certificate of Registration of a Pharmacy from the Health Sciences Authority (HSA) is required.
Liquor store: A liquor license from the Liquors Licensing Board is needed.
Cosmetics store: you need to send a notification to the Health Sciences Authority (HSA) before placing the product in the market.
Other licenses might also be needed such as a Non-Residential TV License, Copyright License, and Wide-area private Network License.
Construction business
Before putting your own construction company into operation, you need to apply for a license from the Professional Engineers Board (PEB), which is only available for limited companies, unlimited companies, multi-disciplinary partnerships, and limited liability partnerships
Other licenses might also be needed: Permit for Road Occupation Management, License to Occupy and Operate Scheduled Premises (by National Environment Agency), Telecommunication Wiring Contractor's License (by IDA), an Advertisement License, and so on.
Trading company
Depending on the import and export activities and the types of goods, you will need to apply for different trading licenses. To be more specific:
Import/Export of all goods: an IN/OUT Permit through TradeNet for import/export activities is required.
Import/Export of controlled goods (regulated by Controlling Agencies): you need to get approval from relevant Controlling Agencies through TradeNet.
Import of high-technology items: an Import Certificate and Delivery Verification (ICDV) from Singapore Customs is required to send to exporters.
Export/Transit of strategic goods (regulated by the Strategic Goods Act): a Strategic Goods Control Permit is required.
Export of local goods: a Certificate of Origin, including Ordinary Certificates of Origin and Preferential Certificates of Origin, is required.
Hotel
Overall, you need to apply for a Certificate of Registration and a Hotel-Keeper's License from the Hotels Licensing Board to use the premises as a hotel and to manage it, under the Hotels Act. Other necessary hotel licenses in Singapore are also needed to be applied:
A Non-Residential TV License from the Media Development Authority of Singapore
The Public Entertainment License and Arts Entertainment License issued by the Singapore Police Force, under the Public Entertainments & Meetings Act
Copyright Permit
Other optional licenses: Massage Establishment License, Money Changer's License, Swimming Pool License, License to Operate a Food Processing Establishment (by the Agri-Food & Veterinary Authority of Singapore), and so on.
Spa
Under the Massage Establishment Act, Massage Establishment License is required, which includes Category I and Category II.
Category I offers more liberal business conditions as compared to Category II. To be more specific, Category I licensees can enjoy unrestricted operating hours, serve alcohol, admit customers irrespective of age, and can also employ foreign masseuses or therapists.
Employment agency
Application for Employment Agency License from the Ministry of Manpower is needed.
Travel agency
Application for a travel agency license from Singapore Tourism Board is needed, under Section 4 of the Travel Agent's Act.
Food & beverage business
In order for your restaurant to operate, you need to obtain a Food Shop License in Singapore issued by the National Environment Agency (NEA) for retailing food and/or drinks, under the Environmental Public Health Act.
Furthermore, if you intend to import food ingredients, you also apply for a Registration Number with the Food Control Division (FCD) of the Agri-Food & Veterinary Authority of Singapore (AVA).
Also, Liquor License from the Liquor Licensing Board is required when you plan to sell liquor in your restaurant.
Shipping business
The basic licenses/permits include:
Harbour Craft License – To operate vessels within Singapore's port
Port Clearance Certificate – To operate vessels beyond Singapore's port
Ship Registration Certificate – To transport passengers or goods
Port Limit Manning License – For crew members to work on-board your ships and vessels
Launch a New Vessel Permit – To launch a new vessel more than 15 meters long in the port
Ship Station License – To operate radio-communication equipment on your Singapore registered ship
Ship Sanitation Control Certificate – To certify your vessel's sanitary condition to transport goods
Permit to discharge/load/transit dangerous goods and dock vessels carrying such goods
Other Licenses and Permits for related activities.
Event management
The licenses or permits that apply to various events are as follows:
Arts Entertainment License: To organize arts entertainment events such as plays, musical performances, dance performances, art exhibitions, variety shows, and pop/rock concerts.
Copyright Permit: To play or reproduce copyrighted music or videos at any event.
Public Entertainment License: To organize entertainment events (excluding arts entertainment events) to which the public has access.
Trade Fair Permit: To organize trade fairs.
Animal Exhibition License: To organize events where animals will be exhibited or be involved in performances.
Other licenses or approvals for related activities.
Please take note that most of the licenses are valid only for the duration of the event
Real estate agency
You must get a license from the Council of Estate Agencies (CEA) and register employees and appoint a Key Executive Officer (KEO) with the CEA in order to get your real estate agency started.
Publishing business
Print Publishing Businesses are required to obtain A Newspaper Permit from the Media Development Authority of Singapore (MDA) and a Printing Press License from the Registrar of Newspapers.
Online Publishing Businesses are required to register with the MDA in order to start their operation.
Other licenses may be required such as Permit to Reproduce Singapore Currency Designs, Advertisement License, General Radio Communication License, Localized Private Network License, Localized Radio Communication License, Wide-area private Network License, Non-Residential TV License, and License to Discharge Trade Effluents.
Private education institute
Private Educational Institutes (PEI) include Childcare Centers, Preschools/Kindergartens, Academic Schools, and Non-academic Schools and these must be registered with the Ministry of Education (MOE) or Council Private Education (CPE) when meeting statutory requirements.
Overall, the specific required licenses/permits below depend on the kind of PEI:
Business registration
Registration with the Ministry of Education
Registration with Council for Private Education
Childcare center license
Canteen/food court / food stall/coffee shop license
Placing TV sets in your premises.
Publishing an educational/school magazine
Importing educational materials
Advertising the establishment
EduTrust Certification
Singapore Quality Class Certification
Again, the specific required licenses/permits depend on the type of PEI. It means that for each type, some of the above licenses and permits are required, some are not.
Fund management
A corporation that carries on business in fund management in Singapore needs to either hold a Capital Markets Services License in fund management or be registered with the Monetary Authority of Singapore as a registered fund management company.
Types of Singapore business licenses and permits
Compulsory licenses
One type that may be necessary, depending on the business activities being conducted.
Compulsory licenses are granted by the Accounting and Corporate Regulatory Authority (ACRA) and allow businesses to use intellectual property that is otherwise protected under law.
Specific kinds of businesses, such as educational institutions, travel agencies, real estate agencies, liquor or tobacco distributors, food and beverage establishments, or financial institutions, must first apply for a license.
Business activity licenses and permits
Certain types of business activities necessitate the acquisition of special licenses or permits. After setting up a company in Singapore, you must obtain these licenses before engaging in relevant business activities. The most common industry-specific licenses are listed below.
Selling food and beverages
Operating a hotel or restaurant
Retail business
Manufacturing
Import/export businesses
Many commercial activities may necessitate the purchase of multiple licenses. Both an industry-specific business license and a mandatory license may be required to operate your business.
Occupational licenses for professional services
In Singapore, an occupational license is required to provide professional services. The Singapore Ministry of Manpower (MOM) oversees the licensing process and regulates which professions are eligible for a license.
The list of eligible professions is varied and includes lawyers, accountants, doctors, engineers, etc. To obtain a license to provide professional services in Singapore, an applicant must meet certain requirements, including demonstrating that they have the necessary skills and qualifications.
How to get a business license in Singapore
One of the easiest ways for you to apply for licenses is to do it online through the GoBusiness Licensing Website with your CorpPass.
What is the website about?
It is a one-stop portal for businesses to apply easily for licenses and also conveniently pay for them online. The website comprises two sections/options:
Option for new food services business owners
This option is for business owners in the food service industry, and it is specially designed with a feature named Guide Journey. This feature is targeted at completely new owners who apply for licenses for the first time. To be more specific, it guides you through a step-to-step process to achieve the licenses that you need. Currently, Guide Journey is only available for the food industry but it will be set up for other fields in the near future.
Option for all other business owners
This option contains the Self-Service feature, previously known as LicenseOne, designed for business owners from any industry except new business owners in food services. Users may apply, update, renew or terminate any licenses through the Self-Service feature.
Process of application
Option for new food services business owners
With the Guide Journey, the application process will be much easier for newcomers, including 3 steps:
Providing information about your business and its activities;
Applying for the licenses that you need as well as supporting documents;
Making payment.
Option for all other business owners
You will go through the general below steps to achieve your licenses with the Self-Service feature:
Selecting licenses by keywords, government agencies, and business intent;
Adding general information;
Providing application details;
Uploading supporting documents;
Review and submit an application;
Making payment.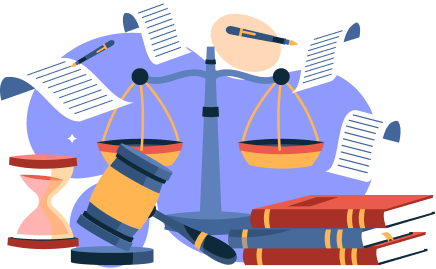 COMPLYMATE
Tired of sifting through endless paperwork to understand jurisdictions' compliance requirements? Our guide can help!
Try Now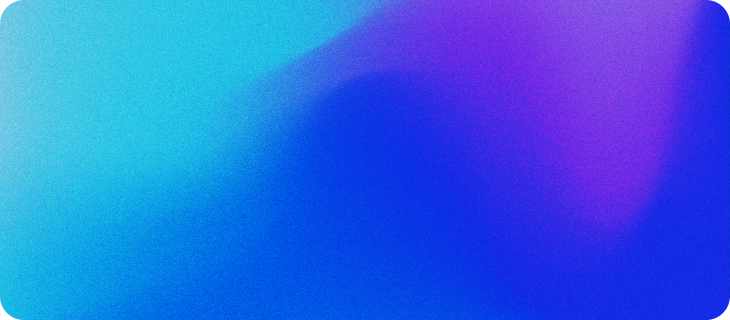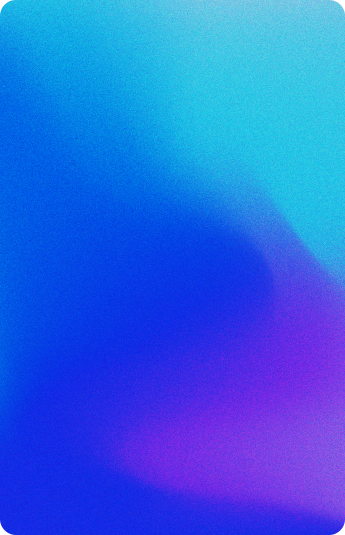 Conclusion
All in all, certain types of businesses require some more licenses and permits before they come into operation. And one of the fastest ways of applying for business licenses in Singapore is to use the GoBusiness Licensing Website to apply for licenses since it has options that make the process become much simpler and more convenient for all business owners.
If you have an intention to register your own business in Singapore, we have one of the best company formation services to offer. Please contact us for further details!
Disclaimer: While BBCIncorp strives to make the information on this website as timely and accurate as possible, the information itself is for reference purposes only. You should not substitute the information provided in this article for competent legal advice. Feel free to contact BBCIncorp's customer services for advice on your specific cases.
Share this article
Get helpful tips and info from our newsletter!
Stay in the know and be empowered with our strategic how-tos, resources, and guidelines.