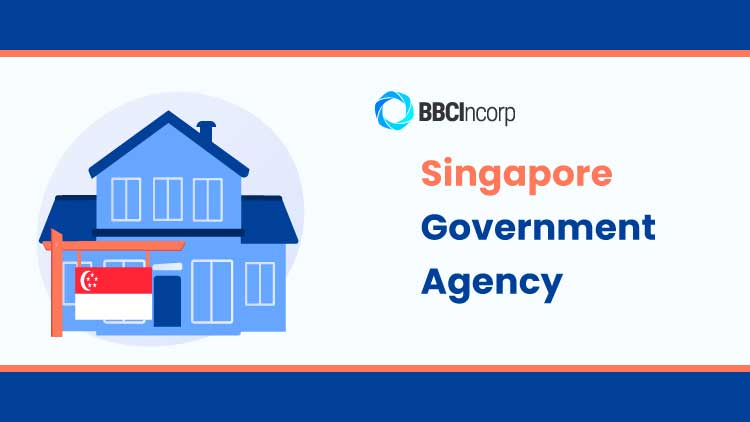 If you are a foreigner who starts a business in Singapore for the first time, you may find it confusing when incorporated into this nation. With that being said, knowing specific Singapore government agencies is rather important. The reason is that you will need to work with some government agencies to fulfill your business's compliance requirements during its whole-time operation (such as annual filing to ACRA).
Furthermore, in case you have not noticed, a large number of incentives and schemes are offered by particular government agencies in Singapore. Thus, you need to know which agency is in charge of which schemes in order to apply for those support programs.
So, how many government agencies are there in Singapore? Below is a list of Singapore government agencies that you should know, in which there are some agencies that you will regularly deal with when establishing and running your business in Singapore.
Tips
Did you know that the Singapore government offers customized recommendations for schemes that fit new business startups in the country? Depending on your industry and type of business, you – as a local company in Singapore, can enjoy the incentives available and make the most out of them. Find out appropriate schemes for your business in Singapore and receive a report summary of suggested programs in your inbox for free here.
Singapore government agencies that you must know
The 7 following governmental organizations are the ones that your business is highly likely to work with at a regular frequency:
Accounting and Corporate Regulatory Authority (ACRA)
What is ACRA in Singapore? ACRA is Singapore's national regulator of business entities, public accountants, and service providers. It was formed in 2004 with the merger of the Registry of Companies and Businesses (RCB) and the Public Accountants' Board (PAB).
ACRA's main responsibilities are administering business registration as well as managing profiles of business entities, public accountants, and service providers in Singapore, according to related laws.  Furthermore, ACRA is also in charge of updating and promoting new changes in respect of business structure, compliance requirements, and any other related matters. In other words, the agency is also responsible for being one of the national sources of news.
Find out suitable schemes for your business in Singapore and receive a report summary of suggested programs in your inbox for free. Our team will provide you with customized recommendations for schemes that best fit your business, depending on your industry and type of business. This way, you'll always be informed about the incentives available in Singapore, so that you can make the most out of them.
In practice, ACRA will be one of the Singapore government agencies that your business regularly works with, since you need to submit annual returns to ACRA each year as well as update immediately any changes regarding your business to this agency. In addition, it is also necessary for you to frequently visit ACRA's website to keep up with the latest compliance requirements for enterprises in Singapore. Normally, your company secretary will represent your business to deal with ACRA.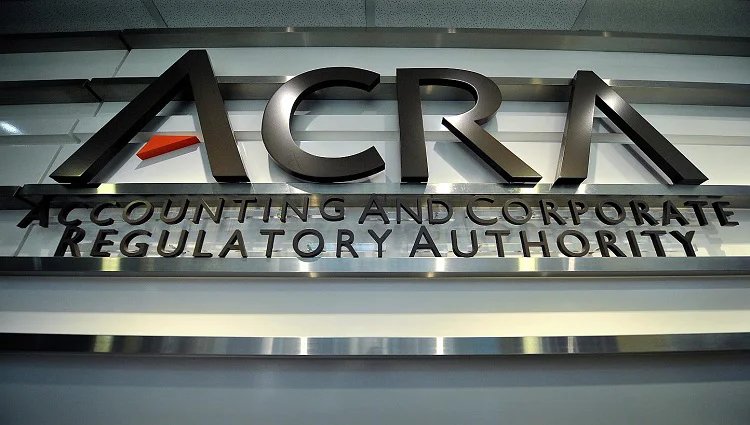 Contact Info
ACRA Corporate Office
#03-02, Revenue House
55 Newton Road, Singapore 307987
ACRA Service Counter (by appointment only)
Taxpayer and Business Service Centre
Level 1, Revenue House
55 Newton Road, Singapore 307987
Helpline: (+65) 6248 6028 (Mon-Fri 8.30 am to 6 pm)
Website: www.acra.gov.sg
Inland Revenue Authority of Singapore (IRAS)
IRAS is the Singapore tax authority and is in charge of tax administration in this nation. The IRAS's website gives guidance on different kinds of taxes, including:
Corporate income tax

;

Personal income tax

;

Goods and service tax

;

Property tax

;

Other taxes.
The Singapore tax authority IRAS offers e-services via myTax Portal for both individuals and businesses to manage and pay different types of taxes. Generally, your business needs to file Estimated Chargeable Income (ECI) and annual tax returns with ACRA each year. Moreover, IRAS is also responsible for many supporting schemes to assist both individuals and businesses. Job support scheme and Wage credit scheme are the top two examples that have significantly assisted many businesses to overcome the harsh pandemic situation in 2020.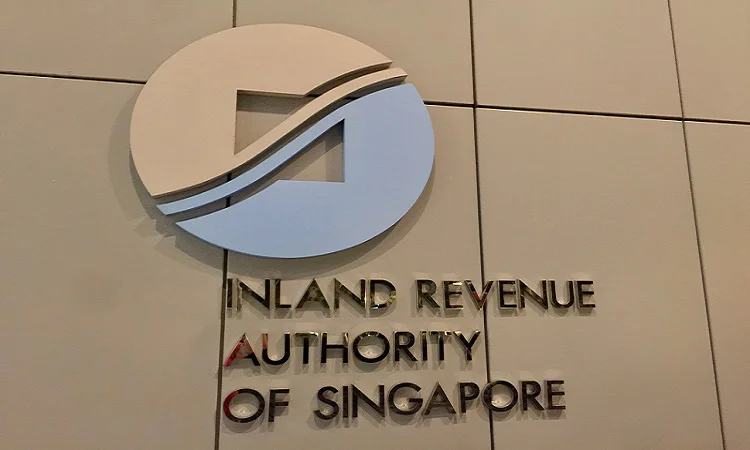 Contact Info
Inland Revenue Authority of Singapore
55 Newton Road
Revenue House, Singapore 307987
(Opposite Novena MRT Station)
Helpline: 1800 356 8622 for local calls and (+65) 6356 8622 from overseas (Mon-Fri 8 am to 5 pm)
Website: www.iras.gov.sg
Ministry of Manpower (MOM)
The Ministry of Manpower of Singapore is the governmental organization that oversees overall employment in the country. The agency is not only in charge of setting out employment practices based on the Employment Act but also responsible for issuing work passes and permits, including:
Employment Pass

(suitable if you are a foreign manager or executive);

Entre Pass

(suitable if you are an entrepreneur who wishes to start a business in Singapore);

Other passes

(for short-term visits or trainees and family members).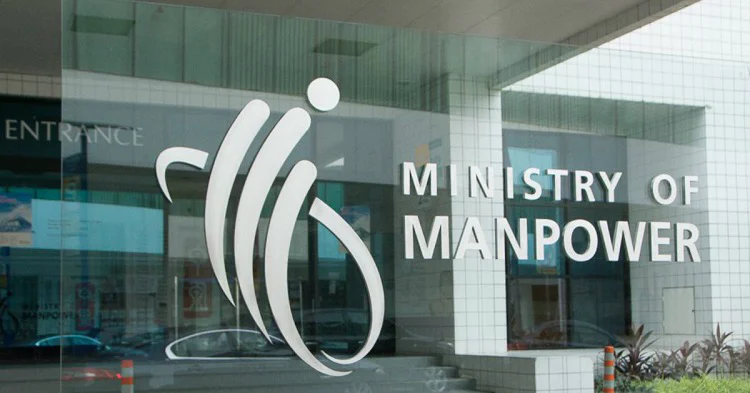 Contact Info
MOM Services Centre
1500 Bendemeer Road, Singapore 339946
Employment Pass Services Centre
The Riverwalk, 20 Upper Circular Road, Singapore 058416
Helpline: (+65) 6438 5122 (Mon-Fri 8:30 am to 5:30 pm; Sat 8:30 am to 1 pm)
Website: www.mom.gov.sg
SkillsFuture Singapore (SSG)
SkillsFuture Singapore (SSG) is a government initiative to provide Singaporeans with the opportunity to develop their skills and abilities. SkillsFuture aims to enable individuals to make informed choices on learning opportunities and career pathways and to develop deeper skill sets for work and life.
Since its launch in 2015, SkillsFuture has been working with various partners to offer quality courses and programs that are aligned with industry needs. SkillsFuture also provides funding support for individuals to take up these courses. In addition, SkillsFuture offers advice and guidance to help individuals plan their learning journeys.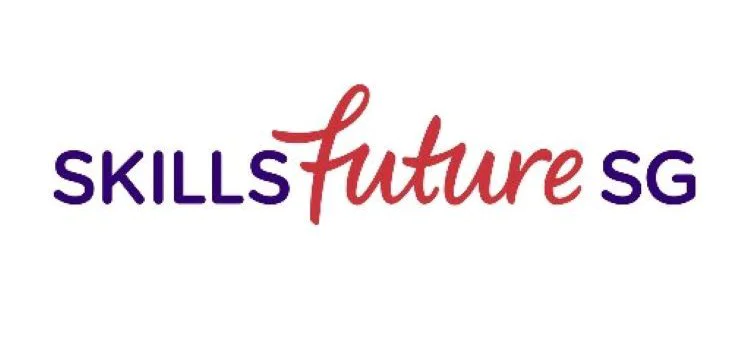 Contact Info
SkillsFuture Singapore
1 Paya Lebar Link
#08-08 Paya Lebar Quarter 2
Singapore 408533
Economic Development Board (EDB)
EDB is a government agency that plans and carries out strategies to improve Singapore's economic competitiveness. It oversees a wide range of crucial industries in Singapore and these industries are stated to account for more than a third of Singapore's annual GDP.
Why do you need to know about this agency? It is because EBD provides you with lots of insight into the region by supplying details and statistics on many industries, especially advanced manufacturing, and innovations as key business activities. More information can be found on EBD's website.
More essentially, EBD is in charge of many incentives and support schemes for some specific industries in Singapore. The support comes in different forms, ranging from grants (for research, training, and productivity) to tax incentives (for pioneer activities, industrial land efficiency, or corporate treasury). In addition, EBD has a wide network of business partners (including both Singapore government agencies and private companies) from which you can seek support to expand your investment in Singapore.
Last but not least, EBD offers the Global Investor Programme (GIP) through which you can achieve the status of Singapore Permanent Resident (PR). If you are interested in being a Singapore PR in the future, you can read some useful information in our article on how to apply for PR in Singapore.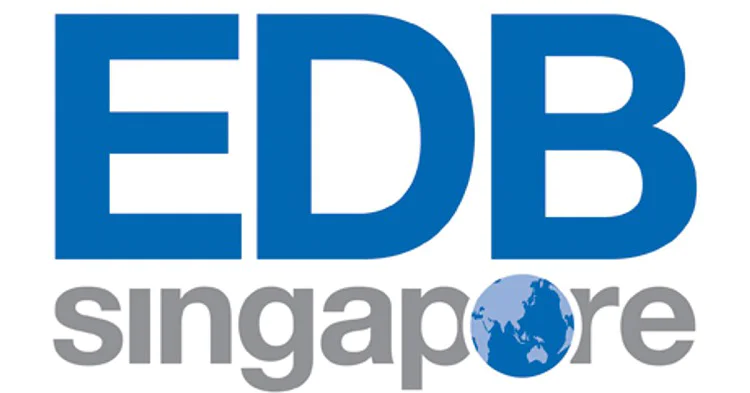 Contact Info
EDB head office
#28-00 Raffles City Tower
250 North Bridge Road, Singapore 179101
Phone: (+65) 6832-6832 (Mon-Fri, 8.30 am to 5.30 pm)
Website: www.edb.gov.sg
Enterprise Singapore
Enterprise Singapore was formed in 2018 with the merger of International Enterprise Singapore and STRING. This government agency aims to enhance enterprise development by providing both financial assistance (grants, tax incentives, loans, and insurance) and non-financial assistance (business toolkits, talent attraction, development, etc.). With the enterprise-centric approach, Enterprise Singapore works closely with companies to build up capabilities, innovation, and internationalization of these organizations.
Enterprise Singapore especially puts more effort into nurturing start-ups. Startup SG is one outstanding example, it comprises nine sub-programs supporting different aspects of a start-up. If you establish a new company in Singapore, especially in the technology and innovation fields, these supports may bring significant benefits to help your business survive and grow in such a competitive market.

Contact Info
Enterprise Singapore
230 Victoria Street Level 9
Bugis Junction Office Tower, Singapore 188024
Monetary Authority of Singapore (MAS)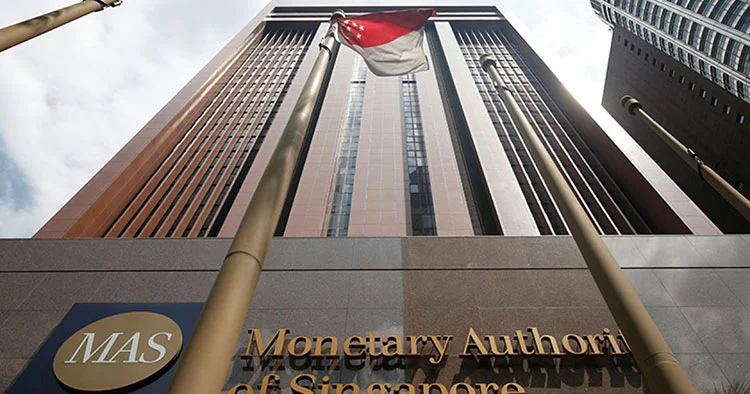 MAS is the central bank of Singapore. The national financial regulator also works closely with the Singapore financial industry to push the nation forward as a dynamic international financial center. Particularly, MAS oversees all of the financial institutions in Singapore, including banks, insurers, capital market intermediaries, financial advisors, and stock exchanges.
As the industrial supervisor and supporter, MAS has announced plenty of beneficial schemes and incentives to assist many business areas, especially Fintech and Innovation. Some examples of Fintech schemes are MAS FSTI Proof-of-Concept Scheme, MAS FSTI Innovation Centre Grant, and MAS Grant for Equity Market Singapore (GEMS). More can be found on MAS's website.
Contact Info
Monetary Authority of Singapore
10 Shenton Way, MAS Building
Singapore 079117
List of other Singapore government agencies
If your business sector or activity is governed by a specific government agency, you need to work with that organization to get permits or licenses to carry out business in that sector. Some of the other Singapore government agencies that you may need to know are:
Professional Engineers Board (PEB)

Health Sciences Authority

Hotels Licensing Board

Singapore Tourism Board

National Environment Agency

Council of Estate Agencies

Media Development Authority of Singapore

Ministry of Education

Board of Architects (BOA)
Council for Estate Agencies
Majlis Ugama Islam of Singapore (MUIS)
Ministry of Defence
Ministry of Foreign Affairs
Ministry of Law
Singapore Police Force
Institute of Singapore Chartered Accountants
Ministry of Health (MOH)
Registry of Co-operative Societies
Central Provident Fund Board (CPF)
To know which agency is in charge of which business activity and which license, you can read our BBCIncorp's article on Business Licenses and Permits in Singapore.
Should you have any further questions about Singapore government agencies, please don't hesitate to ask our experts via service@bbcincorp.com! BBCIncorp is always willing to help!
Disclaimer: While BBCIncorp strives to make the information on this website as timely and accurate as possible, the information itself is for reference purposes only. You should not substitute the information provided in this article for competent legal advice. Feel free to contact BBCIncorp's customer services for advice on your specific cases.
Share this article
Get helpful tips and info from our newsletter!
Stay in the know and be empowered with our strategic how-tos, resources, and guidelines.