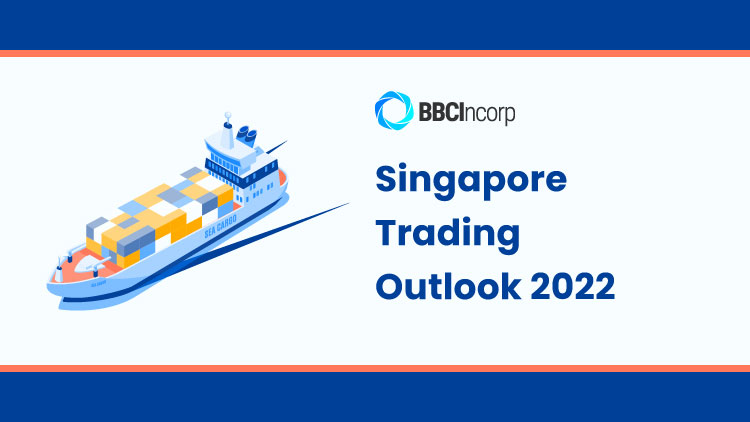 Despite the global economic slowdown in 2020 due to the pandemic, Singapore's economy is still expected to grow in 2021. This is thanks to the country's strong fundamentals and its openness to foreign investments.
Singapore has always been a favorite destination for entrepreneurs and investors looking to set up their businesses. The city-state offers a stable political environment, good infrastructure, a pro-business government, and a highly-skilled workforce.
These factors are expected to continue to attract businesses to Singapore in the coming years. In fact, the country is projected to be one of the top performers in Southeast Asia in terms of economic growth over the next few years.
So if you're thinking of setting up your business in Singapore, here is a full economic outlook 2022 looks like it will be a good time to do so.
Singapore as a trading hub
Singapore has long been a hub for trade and investment, and this looks set to continue in the years ahead. The city-state is home to a number of key advantages that make it an attractive destination for businesses looking to expand their operations in Southeast Asia.
Being locationally predisposed to trade conductivity, Singapore enjoys a stable influx of trade between East and West shipping routes. And by extension, a lucrative relationship with China, another major trading mecca in the region.
Singapore has established itself as a leading global financial hub and manages two-thirds of all project financing in ASEAN. The country also serves as Asia Pacific's largest foreign exchange center, managing more than one-third (36%) of ALL renminbi flows into the region.
Looking ahead, Singapore is well-positioned to capitalize on the growing opportunities in the region. The country is expected to benefit from the continued rise of China and India, as well as the ongoing regional integration process under the Association of Southeast Asian Nations (ASEAN).
These trends are expected to provide a boost to Singapore's economy and position the country as a key player in the global trading system.
Key highlights of Singapore sectoral performance and Covid-19 effects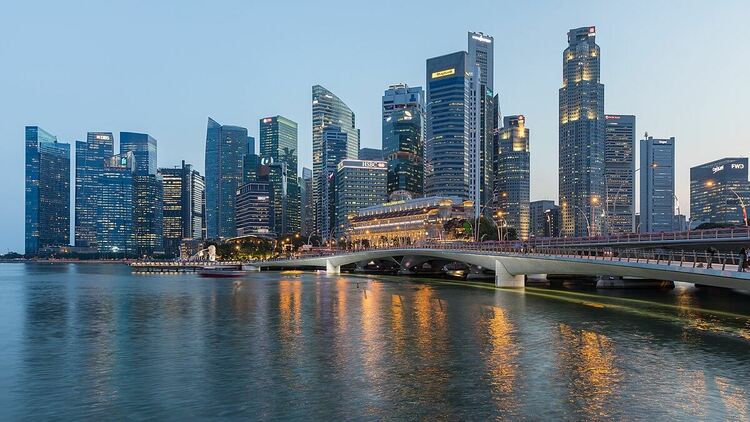 Singapore's economy is riding out a post-pandemic limbo with a 3%-5% growth momentum in 2022 as a result of last quarter's performance. Year-on-year GDP growth grew to 6.1%, an incremental increase compared to the last three quarters, the Ministry of Trade and Industry (MTI) said.
The key drivers behind this resilient growth are the manufacturing, finance and insurance, and wholesale trade sectors. Trade-related and manufacturing sectors were the primary drivers of this recovery despite diplomatic tensions surrounding the Ukraine-Russia conflict.
The following is a quick recap of Singapore's sectoral performance, primarily on the growth-driving clusters mentioned.
General Manufacturing
Singapore's manufacturing output increased 17.6% year-on-year in February 2022, falling off slightly at 16.8% if excluding biomedical manufacturing. The sector's overall growth experienced a high recovery, picking up to 6.3% from 0.8%.
In terms of business sentiments, 15% of manufacturers are bullish on the sector's recovery while 7% project a downward trend in the near future.
As the pandemic gradually subsides and global trade begins to move out of a thick haze of uncertainty, there are bound to be strong rebounds in various sub-sectors as a result.
A net weighted 54% of firms believe that operations will improve in the ensuing 6-month period (ending in June 2022). The aerospace industry continues to heighten its expectations for a strong reversal based on a strong estimation of increased aircraft maintenance, repair, and overhaul work in the future.
Other clusters riding high on the recovery curve also include biomedical manufacturing and precision engineering. The medical technology (Medtech) sector is deemed to be the key driver behind this positive business sentiment; firms are projecting strong demand for export and production of both Covid and non-Covid related medical devices.
Information and communications
Singapore's highly digitalized economy makes for a resilient cushion against pandemic-related risks. This has made the transition smoother compared to other economies in the region; government initiatives like SMEs Go Digital played a facilitating role in enabling the remote work culture.
The information & communications sector experienced year-on-year growth of 11.2% in the 4th quarter of 2021, moderating from the previous quarter's 13.9% growth. Enterprise demands for web hosting services are especially high, contributing largely to the sector's 11.7% expansion.
Wholesale trade
The wholesale trade sector has been known to be a key contributor to Singapore's economy for a long time; it amounts to 12% of the entire nation's GDP and has over 9% of the workforce employed.
The onset of the pandemic caused disruption in the global supply chain; lockdowns and border closures were common occurrences that stifled production across various industries. And as a result, had far-reaching effects on the automotive and semiconductor industries.
Electronics were being sold at increasingly steep prices as a result of a global chip shortage crisis. This problem got further exacerbated as the major supplier of neon(material used in semiconductor production) – Ukraine – is currently in an ongoing conflict with Russia.
Despite current logistical challenges, attention needs to be made to recent investment achievements in the semiconductor industry. GlobalFoundries, a chip manufacturing powerhouse in Singapore, made an announcement in June 2021 on the allocation of its US$4billion investment to upgrading manufacturing capacity.
In terms of the general growth outlook, the majority of firms still remain positive thanks to government initiatives on grooming digital-ready businesses.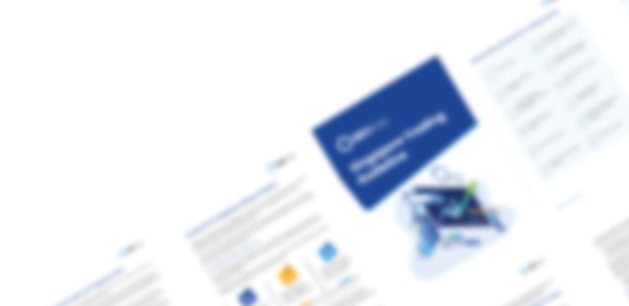 New guide
Complete guide to Singapore Trading within your grasp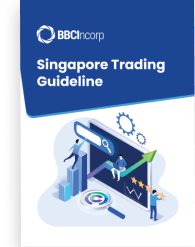 Future growth of Singapore
The Covid-19 pandemic has had a significant impact on the Singapore trading industry. Many firms have been forced to scale back operations or close down altogether. However, inter-industry digitalization is shaping out to be the denominator in recovery and growth prospects in the future.
The trading sector in Singapore is expected to continue its growth trajectory in 2022, with opportunities for businesses to capitalize on investments in electronics, machinery and equipment, chemicals, and food and beverages.
The government is supportive of the trading sector and has been working to create a conducive environment for businesses to thrive. This includes initiatives such as the Singapore Free Trade Agreement (SFT) and the establishment of the Singapore International Commercial Court (SICC). These measures have helped to attract foreign investors and provide them with a platform to expand their operations in Singapore.
The SFT provides preferential tariff rates for goods imported from FTA partner countries, making it easier for businesses to source products and materials. The SCC provides a one-stop dispute resolution platform for commercial disputes, making it an attractive destination for businesses to set up operations.
These initiatives by the government have helped to create a favorable environment for businesses in the trading sector to grow and prosper. The future looks bright for the trading sector in Singapore, with ample opportunities for businesses to tap into. With the supportive measures in place, businesses can look forward to continued growth and success in Singapore.
Conclusion
The Singapore trading outlook for 2022 is cautiously optimistic. The country has weathered the Covid-19 pandemic relatively well and is poised to take advantage of the global economic recovery.
However, there are downside risks such as geopolitical tensions between US and China; and by extension the Russia-Ukraine war that could adversely affect trade flows. Nonetheless, with a diversified economy and strong fundamentals, Singapore is well-positioned to weather any challenges and continue growing in the years ahead.
Disclaimer: While BBCIncorp strives to make the information on this website as timely and accurate as possible, the information itself is for reference purposes only. You should not substitute the information provided in this article for competent legal advice. Feel free to contact BBCIncorp's customer services for advice on your specific cases.
Share this article
Get helpful tips and info from our newsletter!
Stay in the know and be empowered with our strategic how-tos, resources, and guidelines.