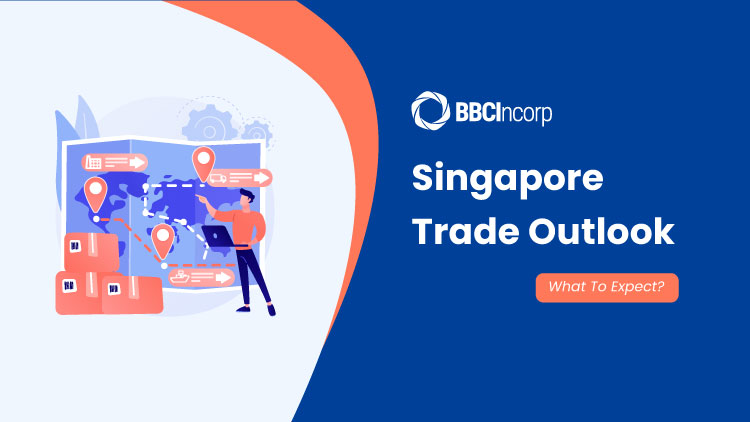 Singapore has always been a favorite destination for entrepreneurs and investors looking to set up businesses. The city-state offers a stable political environment, good infrastructure, a pro-business government, and a highly-skilled workforce.
These factors are expected to continue to attract businesses to Singapore in the coming years. In fact, the country is projected to be one of the top performers in Southeast Asia in terms of economic growth over the next few years.
So if you're thinking of setting up your business in Singapore, here is a full economic outlook 2022 looks like it will be a good time to do so.
Singapore as a trade hub
Singapore has long been a hub for trade and investment, and this looks set to continue in the years ahead. The city-state is home to a number of key advantages that make it an attractive destination for businesses looking to expand their operations in Southeast Asia.
Being locationally predisposed to trade conductivity, Singapore enjoys a stable influx of trade between East and West shipping routes. And by extension, a lucrative relationship with China, another major trade mecca in the region.
Singapore has established itself as a leading global financial hub and manages two-thirds of all project financing in ASEAN. The country also serves as Asia Pacific's largest foreign exchange center, managing more than one-third (36%) of all renminbi flows into the region.
Looking ahead, Singapore is well-positioned to capitalize on the growing opportunities in the region. The country is expected to benefit from the continued rise of China and India, as well as the ongoing regional integration process under the Association of Southeast Asian Nations (ASEAN).
These trends are expected to provide a boost to Singapore's economy and position the country as a key player in the global trade system.
Key highlights of Singapore's sectoral performance post-pandemic
Singapore's economy is riding out a post-pandemic limbo, with GDP growth at 3.5% in 2022 and is expected to come in at 0.5 to 2.5% in 2023, according to the Ministry of Trade and Industry (MTI).
The key drivers behind this resilient growth are the manufacturing, finance and insurance, and wholesale trade sectors. Trade-related and manufacturing sectors were the primary drivers of this recovery despite diplomatic tensions surrounding the Ukraine-Russia conflict.
The following is a quick recap of Singapore's sectoral performance, primarily on the growth-driving clusters mentioned.
General manufacturing
Singapore stands out in the ASEAN as the regional leader when it comes to advanced manufacturing technology. Manufacturing is highly appreciated and backed by Singapore's Government, making up approximately 20% of its GDP.
The manufacturing sector is expected to come in at 3.5% in 2023, according to the MTI. This sector is expected to be one of the main drivers for Singapore's economic recovery post-pandemic and will continue to be a major contributor going into 2023.
As Singapore continues to expand its global trading network, international companies have a unique opportunity to tap into the potential of exporting their products and services. With more connections between countries forming every day, this vibrant market presents an attractive option for any business looking to break into new markets.
Electronics
Singapore's electronics industry has been experiencing remarkable expansion, mainly due to the persistent demand for semiconductors and technology tools. By 2023, it is anticipated that the electronics sector will generate a revenue of US$1.95bn and with an annual growth rate (2023-2027) of 9.40%, it is expected to be worth around US$2.80 billion by 2027, according to Statista.
China was responsible for generating most of this income, allowing Singapore's economy to flourish even more.
Computer peripherals, data storage, and other electronic modules & components are also in high demand, making Singapore a hub of electronics production.
Transportation & storage
Output from Singapore's transportation & storage sector is expected to expand by 11.7% in 2023, driven by a surge in demand for airport segments, aerospace parts, and components. The industry is estimated to generate a revenue of US$1.73bn in 2023 and is expected to grow at a CAGR of 8.5% to reach US$2.40bn by 2027. (source: MTI)
Commercial airlines increased maintenance, repair, and overhaul (MRO) jobs resulting from increased global air traffic, driving growth in the aerospace segment by 19.7%.
Meanwhile, the marine & offshore engineering and land engineering segments contracted by 3.2% and 11.8%, respectively. In comparison with the same period last year, the output of the transport engineering cluster has grown 20.4%.
In terms of the general growth outlook, the majority of firms still remain positive thanks to government initiatives on grooming digital-ready businesses.
Future growth of the trade sector in Singapore
The Covid-19 pandemic has drastically affected Singapore's trade industry, causing several firms to reduce operations or close completely. Yet, inter-industry digitalization is becoming the silver lining of recovery and expansion from 2023 to 2027.
Singapore's trade sector is expected to experience significant growth in the first quarter of 2023, empowered by improvements in external demand, technology adoption, and innovation. The introduction of digital trade platforms will further stimulate this expansion.
With the government's support and initiatives to create a conducive environment for businesses to thrive such as the Singapore Free Trade Agreement (SFT) and the establishment of the Singapore International Commercial Court (SICC), businesses in the trade sector can look forward with confidence as the country moves towards a new phase of economic recovery.
These measures plus a pro-business environment and vibrant digital ecosystem make Singapore a perfect place to start and grow an online business, attracting foreign investors and providing them with a platform to expand their operations in the country.
The future looks bright for the trade sector in Singapore, with ample opportunities for businesses to tap into the immense potential of international trade. With the right resources and dedication, local firms can expect exciting prospects ahead.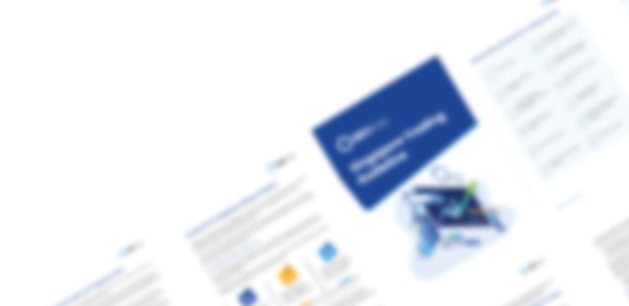 New guide
Complete guide to Singapore Trading within your grasp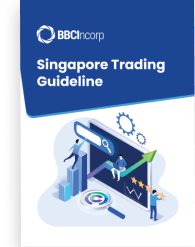 Conclusion
The Singapore trade outlook is cautiously optimistic. The country has weathered the Covid-19 pandemic relatively well and is poised to take advantage of the global economic recovery.
However, there are downside risks such as geopolitical tensions between US and China; and by extension the Russia-Ukraine war that could adversely affect trade flows.
Nonetheless, with a diversified economy and strong fundamentals, Singapore is well-positioned to weather any challenges and continue growing in the years ahead.
Disclaimer: While BBCIncorp strives to make the information on this website as timely and accurate as possible, the information itself is for reference purposes only. You should not substitute the information provided in this article for competent legal advice. Feel free to contact BBCIncorp's customer services for advice on your specific cases.
Share this article
Get helpful tips and info from our newsletter!
Stay in the know and be empowered with our strategic how-tos, resources, and guidelines.